Now the rest of the foodservice sector should follow.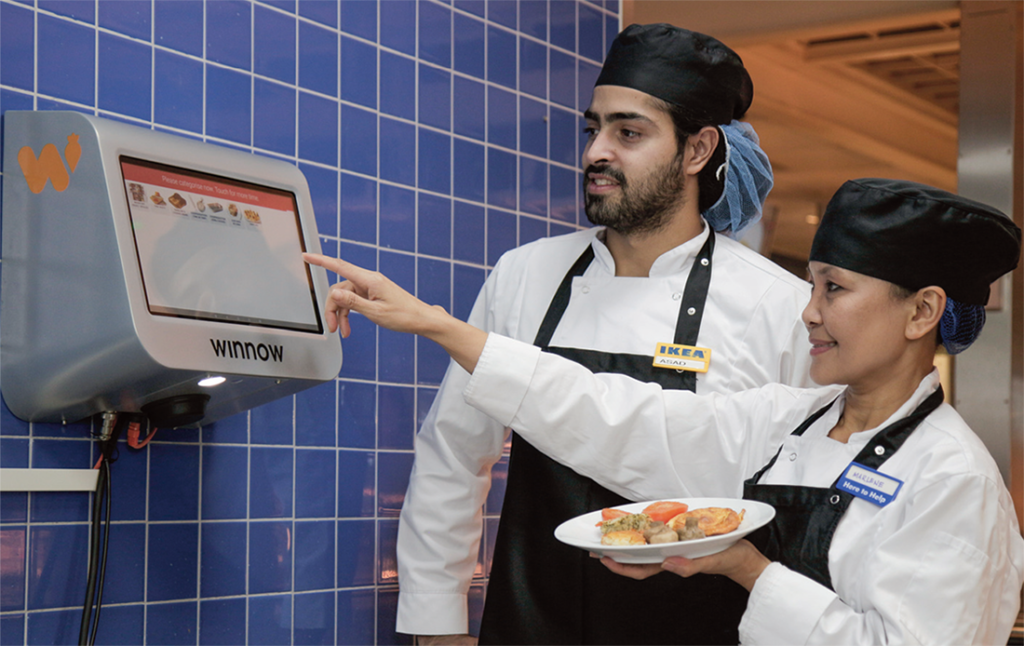 By Marc Zornes, Winnow CEO and co-founder
Given economic and sustainability drivers, food waste should be a priority for operators. Yet often the issue does not receive the strategic emphasis and investment that is needed to deliver on the ambitions set out by organizations. Ingka, IKEA's largest retailer, has halved food waste worldwide, saving the business $37 million since 2017. They prove that a global foodservice business can drive significant benefit. In this article, we share a blueprint for the rest of the industry to follow.
With food inflation at a 60-year high and Americans paying well over 10% more for food than a year ago, cost control is paramount. Combined with rapidly rising energy costs, cost-conscious consumers and labor challenges, there has never been a more important time to run a kitchen with maximum efficiency.
This kind of crisis for our industry is exactly why I founded Winnow in 2013. We develop Artificial Intelligence tools to help chefs measure and reduce food waste.
Working in more than 1,700 locations around the world, we know that somewhere between 5% to 15% of the food a kitchen purchases ends up being wasted. It is hard to measure, and without digital tools teams tend to underestimate the true level of waste. Our data shows that food waste can be cut in half, leading to food purchasing cost savings of anywhere between 2% to 8%.
In the current context, who could afford to pass up such an opportunity? However, the truth is, food waste is still often not taken as seriously as the business case clearly demands.
Perhaps one reason for the lack of prominence in the boardroom has been the lack of a major foodservice business demonstrating that meaningful reductions can be achieved at scale.
Well, as of September 2022, we have proof of a scaled solution. At NYC Climate Week, IKEA's Chief Sustainability Officer Karen Pflug announced that Ingka, the largest IKEA retailer, had cut food waste in half globally. IKEA, also one of the world's biggest restaurant chains serving over half a billion people per year, was able to save 20 million meals from the trash since 2017 while driving significant savings—$37 million—across the business.
IKEA reduced food waste by 50%, a team effort that can be replicated across our industry
This achievement results from the commitment of more than 20,000 IKEA food co-workers, who were trained to use Winnow's AI technology in their daily routines, fully engaging with the company goal.
But the milestone is meaningful not only for IKEA and the team behind the success, but to the entire foodservice industry at large, who now have a blueprint to follow.
IKEA's milestone has implications for the global hospitality and foodservice industry
This is a significant milestone—the first time a truly global business has managed to halve food waste. While we are proud of our technology's role in achieving this, the recognition belongs to the co-workers who helped build it and then adopted it.
The business case is clear. With food price inflation on a collision course with a cost-of-living crisis facing consumers, we must make food waste reduction a top strategic priority. IKEA's example shows that massive cost reductions can be achieved at scale while making a significant contribution to decarbonization efforts.
The implications of this achievement should be far-reaching. With up to 10% of global greenhouse gas emissions arising from food waste, it's essential that we solve this problem quickly. Global businesses have a vital role to play in solving climate change.
About Winnow
Winnow develops Artificial Intelligence (AI) tools to help large hospitality businesses like hotels, contract caterers, casinos and cruise ships run more profitable and sustainable kitchens by cutting food waste in half.
For more information about their solutions as well as useful guides, e-books and case studies, visit winnowsolutions.com.