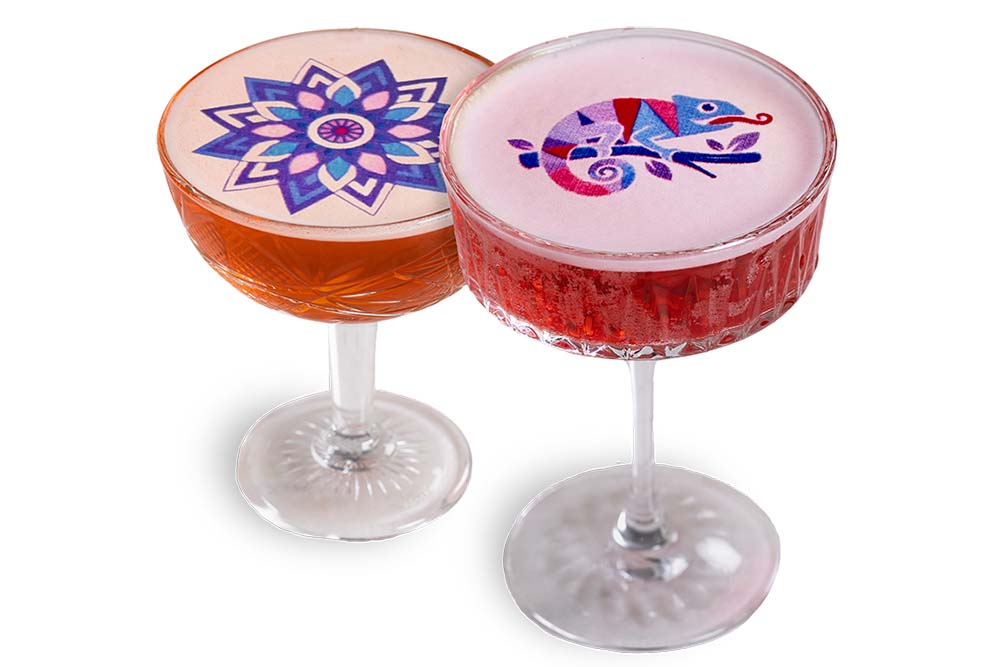 Ripples CEO and Co-Founder Yossi Meshulam shares how you can upsell beverages while creating memorable experiences at your events
CFE: Tell us about Ripples and The Ripple Maker Printer.
Ripples is a marketing platform for any business serving beverages and is an excellent upsell opportunity for caterers and event planners. We invented the first and original beverage printer that allows our customers to place any digital image on top of a beverage—including logos, personal messages and even selfies. Our customers can offer their customers a unique experience and the opportunity to stand out.
The prints are created by our Ripple Maker printer on any beverage with foam—from cappuccinos, lattes and milkshakes to beer and cocktails. Even macarons and sometimes cupcakes!
Why keep them naked when you have an amazing canvas to deliver an augmented message to your event or party? You'll get customer engagement, because once you serve someone a Ripples drink print, they immediately take their phone out, take a picture, and share it on social media. We call it: See, Smile, Snap, Share.
CFE: Why should caterers and event planners specifically invest in a Ripple Maker?
First and foremost, it's an immediate ROI. We have a lot of caterers, mixologists and coffee carts that are using our technology. It's an upsell item for them. The technology is affordable, and, in most cases, they get the ROI in two events.
With Ripples, caterers become a more strategic part of an event. You're not just a food-and-beverage partner. You're giving clients a platform for delivering a message, creating thousands of photo opportunities.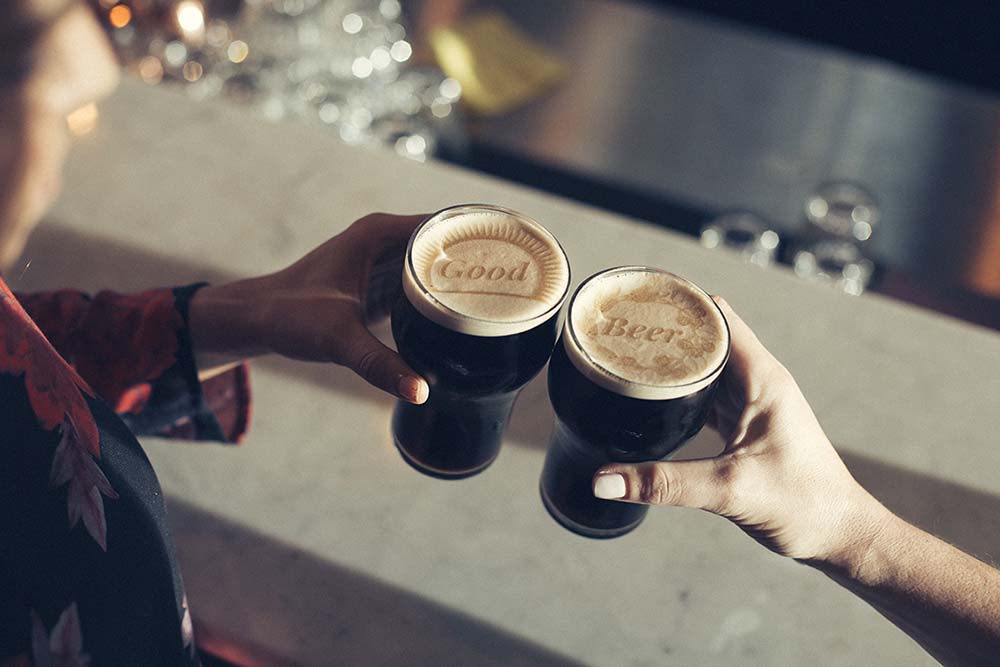 CFE: How would a caterer use Ripples at a wedding, for example?
For weddings, what we see the most are drinks with welcome messages and photo images of the couple.
CFE: What about corporate events?
At corporate events, the customer wants engagement. At a trade show, for example, you can invite someone to have their picture taken in the booth, and then serve them a coffee or cocktail with their image on it—a selfie—and even the logo of your company. They often take a photo of the drink and share it on social media. So now, not only have you attracted people to your booth, you've created social media engagement.
We can also create an augmented reality (AR) experience. The customer scans the drink with their Instagram lens, and suddenly they'll have an AR experience popping out of their drink. The reactions are amazing as people are caught by surprise, not imagining this could happen on their own drink. Or they could scan a QR code that takes them to a Spotify playlist—how cool would that be for a wedding?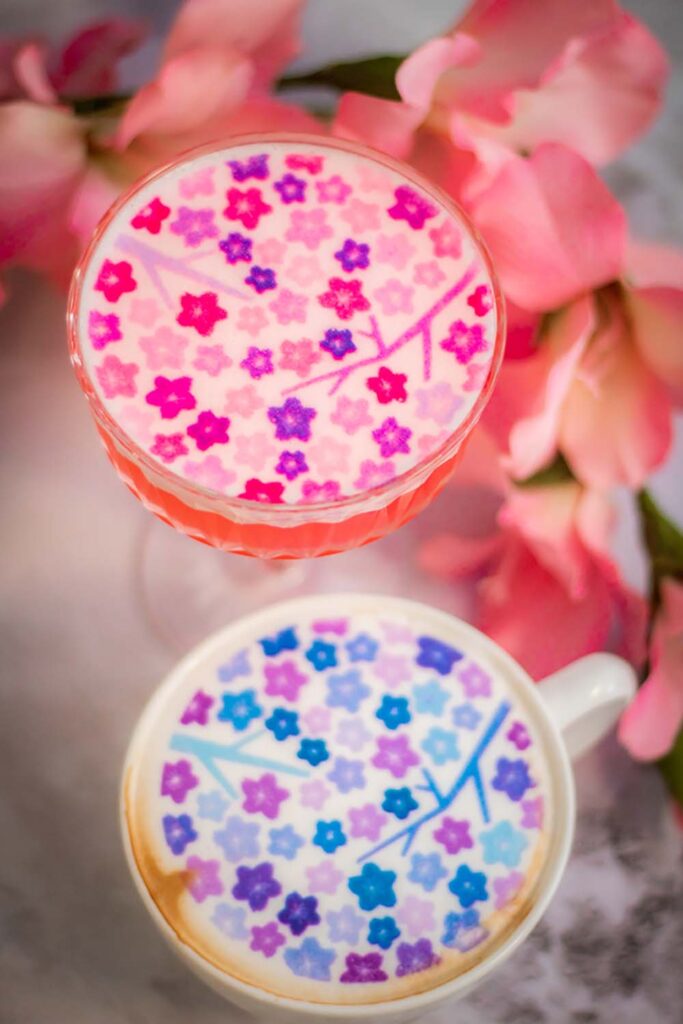 CFE: How easy is the Ripple Maker to use?
It's extremely easy. There's a user interface on the machine that looks like a tablet. You select the design you want to print, place the beverage on the Ripple Maker, and in 10 seconds, the drink is ready. Or you could put the Ripple Maker on automatic mode, and it will automatically select the design from a preloaded library.
CFE: What type of beverages can the Ripple Maker print on?
The only thing that is required is silky foam. Cocktails on tap go well with Ripples, especially if they're nitro generated. There are some automated coffee machines that produce a nice silky foam. We also offer a recipe book to help customers create a variety of drinks that work with Ripples.
Ripples works well with beer. For example, there are bars in 44 countries using Ripples with Guinness, including the Guinness Storehouse in Dublin. At the recent World Cup, in the Budweiser Fan Festivals, a real-time scoring system was integrated into the Ripple Maker. So any time a goal was scored, there was an immediate design printed on top of the Budweiser beer that showed the score, the player who scored and the minute—all in real time, with no human interaction. We called it "From grass to glass."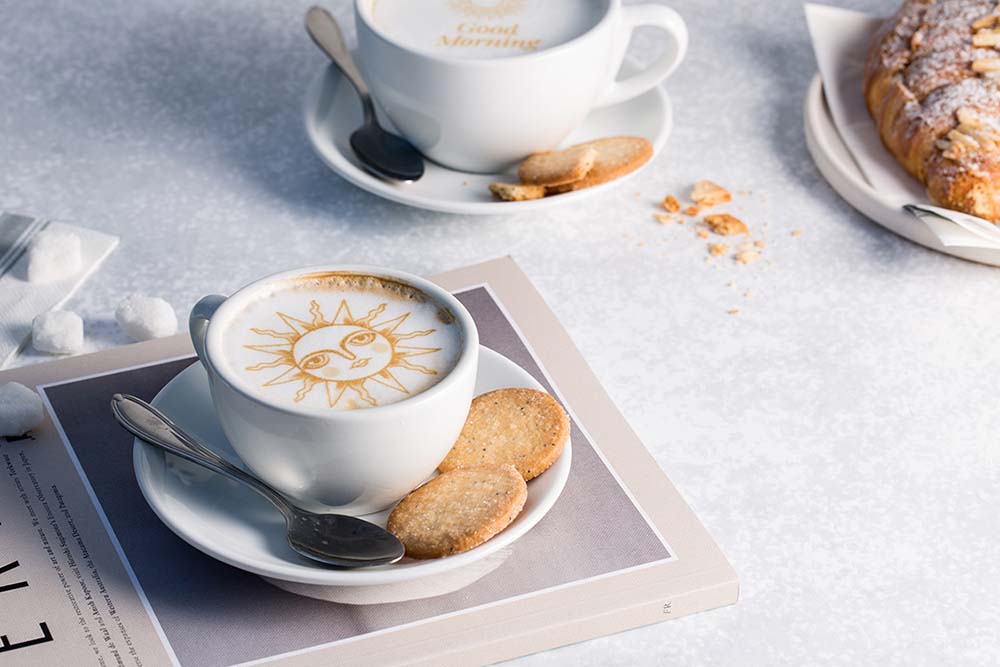 CFE: What are the Ripples pods ("ink" cartridges) made of?
We have six varieties, and they're made from all-natural ingredients and are FDA-approved. The Coffee Pod has coffee extract, the Malt Pod for beer has malt extract, and the Red Pod is made from carrot extract.
The Glow Pod is made from vitamin B6, and you can only see it in UV light. So imagine a cocktail party where you flash a UV light, and suddenly all the cocktails have content on them. Then we have the Chameleon pod, which is made from cabbage. There's no taste at all, and it prints in purple/pink/burgundy, based on the pH of the drink. The Chameleon Plus kit features two pods, which create very vibrant, colorful designs in a wider spectrum of colors—from baby pink to navy blue.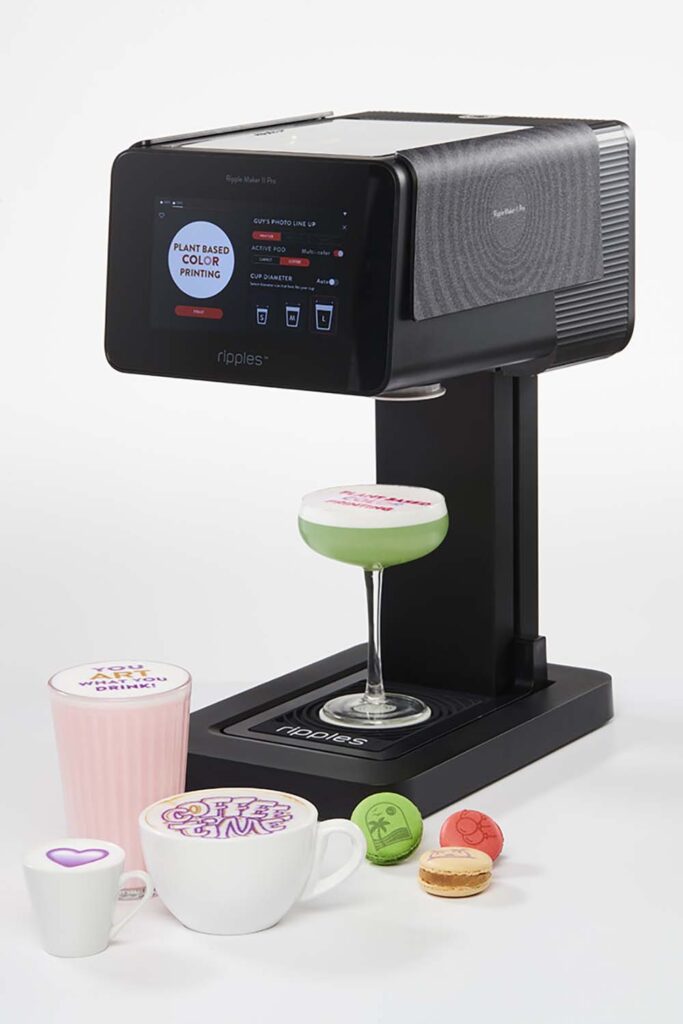 CFE: What is the Ripple Maker II Pro?
It's our latest addition to the Ripple Maker family, and it's perfect for catered events. You can use two pods with the Ripple Maker II Pro, which increases efficiency as you don't need to replace pods if you choose to print in another color. It will also automatically center the image for you on the foam top. Because the Ripple Maker II Pro can print in two colors, you could serve a drink with two messages—one that's visible immediately, and one that's exposed with UV light. We're always presenting new innovations in hardware, software and food-tech that get our customers excited!
To learn more about Ripples and purchase Ripples products, visit store.drinkripples.com.