To maximize profits and reduce risk, take strategic steps to source food locally
By Michele L. Stumpe
For some consumers, local food sourcing is about reducing our carbon footprint. For others, it's about eating fresh and healthy, or maybe about supporting the local economy. For me, it's about honoring my elders and the memories of a simpler time—a time when my grandfather would wake me up at the crack of dawn to join my cousins in the back of my uncle's beat-up pickup truck for a dusty, pothole-laden ride to the peach orchards. The good ol' days.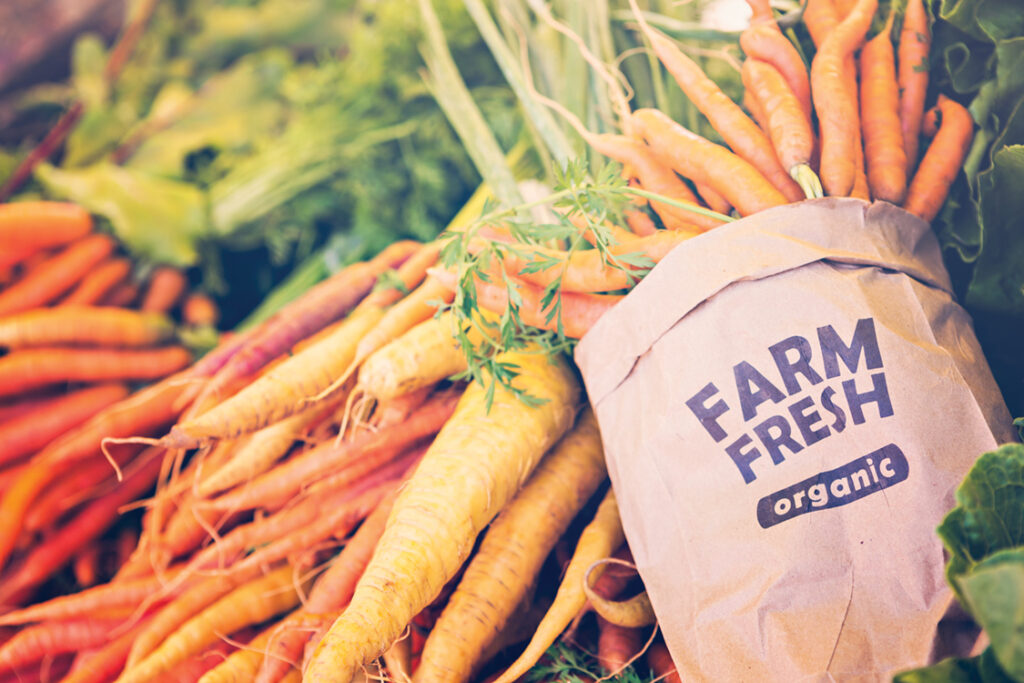 As an adult, local sourcing means I don't have to wake up with the roosters or get covered in a thin film of red Georgia clay to bring back the delicious flavor that made those days some of my favorite memories. Regardless of the reason, it seems that folks are talking about local food sourcing at every turn. And, of course, there are a wealth of marketing studies available about the pros and cons of sourcing locally. Not that we need the studies to know it, but they all tell us that consumers are becoming increasingly savvy about what they eat, and that they are more likely to eat at a restaurant or utilize a caterer that offers locally sourced foods.
Sourcing food locally, however, also comes with a multitude of challenges, not the least of which is increased cost of up to 50 percent (partially due to the expensive inspections required to allow public consumption). In addition, local sourcing requires increased time and staffing to locate product and deal with multiple vendors instead of one commercial distributor. Seasonal variability also means an ever-changing menu. This is simply not practical for many restaurants and for most caterers booking events months in advance.
For these reasons, restaurants and caterers seeking to "go local" will likely find that strategically sourcing some but not all of their ingredients locally is a better initial business model than attempting to make a complete transition to local sourcing.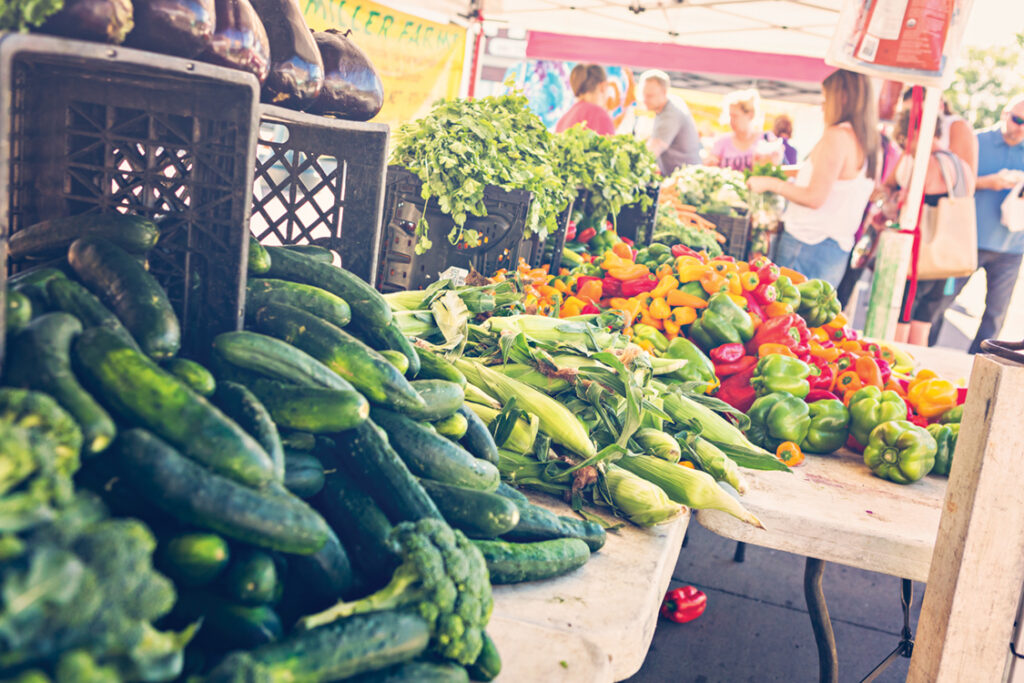 If you're looking to increase your business's reliance upon local food, following are some tips for entering into the local food movement:
Identify the 7 to 10 products that you use the most. Assess whether some of these products can be sourced locally.
Investigate reliable seasonal staples in your area, and strive to source a percentage of your total needs for that product locally when in season. Make it a goal to increase that percentage each year.
Ask your distributors if they work with local farmers. Start putting the pressure on the distributors to source locally in an effort to reduce/eliminate your time and cost associated with dealing with multiple vendors.
Identify reliable seasonal specialty items, and design menu offerings that capitalize on the fluctuations in availability of these items.
Start small, and don't try to force a particular local food onto your menu. For example, while it may be difficult to source enough protein from a local farmer for entrees for a large event, you may be able to highlight a particular locally sourced protein as a starter instead of a main course.
Meet the farmers. By working with the farmers early, you can identify your needs and sometimes influence what they plant. Determine whether there is a farmers' cooperative in your area. By working through a cooperative, you can often save the time of dealing with multiple individuals. Some good websites to start with are the Eat Well Guide (eatwellguide.org); the USDA Farmers Market Directory (search.ams.usda.gov/farmersmarkets); Local Harvest (localharvest.org); and Local Dirt (localdirt.com).
Collaborate. Find other restaurants/caterers to team up with to commit to larger orders. By creating stability with your farming relationships, the farmers will be in a better position to cover the cost of inspections and help minimize the extra expense that is passed along to you.
Beyond meeting your farmers, get to know them and tell their stories. Consumers like to feel good about what they are eating; they like to think of their food as having been grown or raised in a good environment by good people. Educate your customers about the good farmers who have raised or grown your food.
Broaden your menu descriptions. Rather than giving a specific description, i.e., "roasted carrots," give your menu flexibility by using language such as "locally sourced roasted seasonal vegetables."
Make sure all of your staff members know why sourcing locally is important, and make sure they can communicate that message to your customers (thereby sending the message that it's worth the increased cost to the consumer). For example, local foods are fresher because they traveled a shorter distance and, as a result, are healthier and taste better. Because of the minimized travel time, they also create less of a carbon footprint. Staffers should also be able to discuss how buying locally helps the local economy by supporting surrounding small and mid-sized farms.
As you think about the different steps for increasing your reliance upon locally sourced food, remember that the key to any new initiative is to take it slow and to think strategically to maximize profits and enhance your brand.
ABOUT THE AUTHOR
Michele L. Stumpe is an attorney at Taylor English Duma LLP (Atlanta) in the Leisure and Hospitality, and Litigation and Dispute Resolution practices. She focuses her practice on alcohol licensing and consulting, premises liability, hospitality and dram shop litigation, and business litigation. She serves as a founding board member for the nationally acclaimed Staplehouse Restaurant as well as The Giving Kitchen and a number of other organizations in the community. To contact her, call 678.336.7160 or email [email protected]