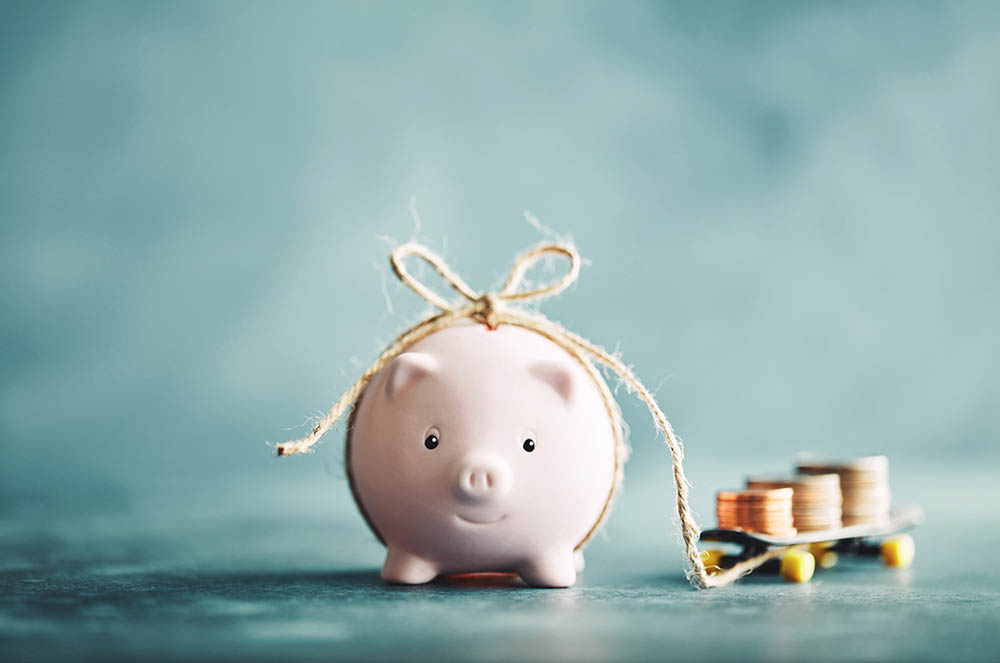 We've made it this far…now what? Three tips for profitability in 2021
By Sandy Korem
If you survived 2020, I want to congratulate you. You were doing something right, whether it was saving cash to get you through the hard times or finding alternative revenue streams. And I want to encourage you to continue what you've been doing—while also searching for more ways to serve your food. Here are three reminders and tips to get you started.
Tip #1: Cash is not the same as profit.
Years ago, I learned that taking every catering job that came through the door did not lead to profits. After cycling through many no-profit events, I swore I would never do that again. But in December 2020, I went back on my promise. You see, December in my catering company usually averages more than 120 full-service events. But in December 2020, we catered a total of four events, two of which should have been in the "I'll never do that again" category.
These two events were for eight guests each. When I calculated the profits for each event prior to sending out the info to the client, I commented to my staff that this just reiterates why I say "no, thank you" to producing a catered event for eight guests (unless they are charged $150 or more per person).
If there is no profit, why do it?
As you read this article, I hope you have a few events on your horizon, but I encourage you not to take everything that comes in the door. Those jobs may create a little cash flow, but it's not worth it. If it's not profitable, don't do it!
Tip #2: If there's no cash, labor has to go.
Some companies continue to sell unprofitable events because they want to keep their staff employed. I also want that for my employees. But there comes a time when the sales of the company MUST pay the wages of the employees. In other words, if you don't have the gross sales to pay your fixed costs, then you can't keep employees on the payroll, no matter how loyal they've been or how valuable they are.
I can't tell you how many companies don't have the sales to support the wages of their employees, and how many CEOs don't even consider digging into those numbers to analyze where they stand on labor allotment. What is an acceptable labor percentage compared to gross sales? Most don't know to even ask that question.
I'm hopeful the pandemic has changed all of that for many companies.
During the past year, several members of my VIP coaching group had to furlough or lay off many employees. I did the same thing, and it's painful. But to stay afloat or be profitable, especially now, requires a reality check on allotting labor dollars only when there are sales to pay for those dollars.
Tip #3: Learn from what you innovated.
Use what you have learned during this pandemic to profit-proof your company in upcoming months. Don't go back to your old ways. You made it this far, so stay profit-centered.
There are food companies that not only survived but thrived during 2020. Note I said "food" companies. I did not distinguish between a caterer or a restaurant. Both are food companies. Both want to serve food to customers. The companies that have thrived all have a similar MO: They looked under every rock to figure out how to serve more of their food in different ways to their customers. The pandemic forced them to be creative and develop new revenue streams that they will use now and well into the future.
Backed up by statistics, the most profitable avenue requiring the least investment is e-commerce. Do not confuse this with online shopping for your restaurant or catering company. I'm talking about shipping your product nationwide. This revenue stream has seen explosive growth and will continue to see explosive growth.
My company, The Festive Kitchen, did a one-month test period for shipping nationwide. We named it Festive Express. I thought there might be interest, but I was astounded at the response. We have moved out of the test phase! In 2021, e-commerce is number-one on our radar for scaling our business.
If you haven't studied food companies who have skyrocketing e-commerce sales, look at companies like Goldbelly and Taste of Chicago. Check out all the restaurants and caterers who are shipping their product across the United States.
I challenge you to continue to develop more and more profit revenue streams for your food business. Make sure all your systems are in place for drop-off catering. That will be the first segment of the catering business to return. I'm here to help, if needed. Just email me at [email protected] and/or opt-in to get more info on my website, thecateringcoach.com.
People have to eat three times or more per day. If they are not buying their food from you, then they are buying it from your competition. Don't allow that to happen anymore in 2021!
ABOUT THE AUTHOR
Sandy Korem is the owner of Dallas-based catering company The Festive Kitchen, which operates multiple food divisions, catering, food manufacturing and gourmet food shops. Sandy and The Festive Kitchen have received numerous awards, including "The White House Food Service Medallion" for outstanding service to a sitting president. She is also a frequent speaker at national restaurant shows and a contributor to several national food publications. Learn more about her coaching program at thecateringcoach.com.