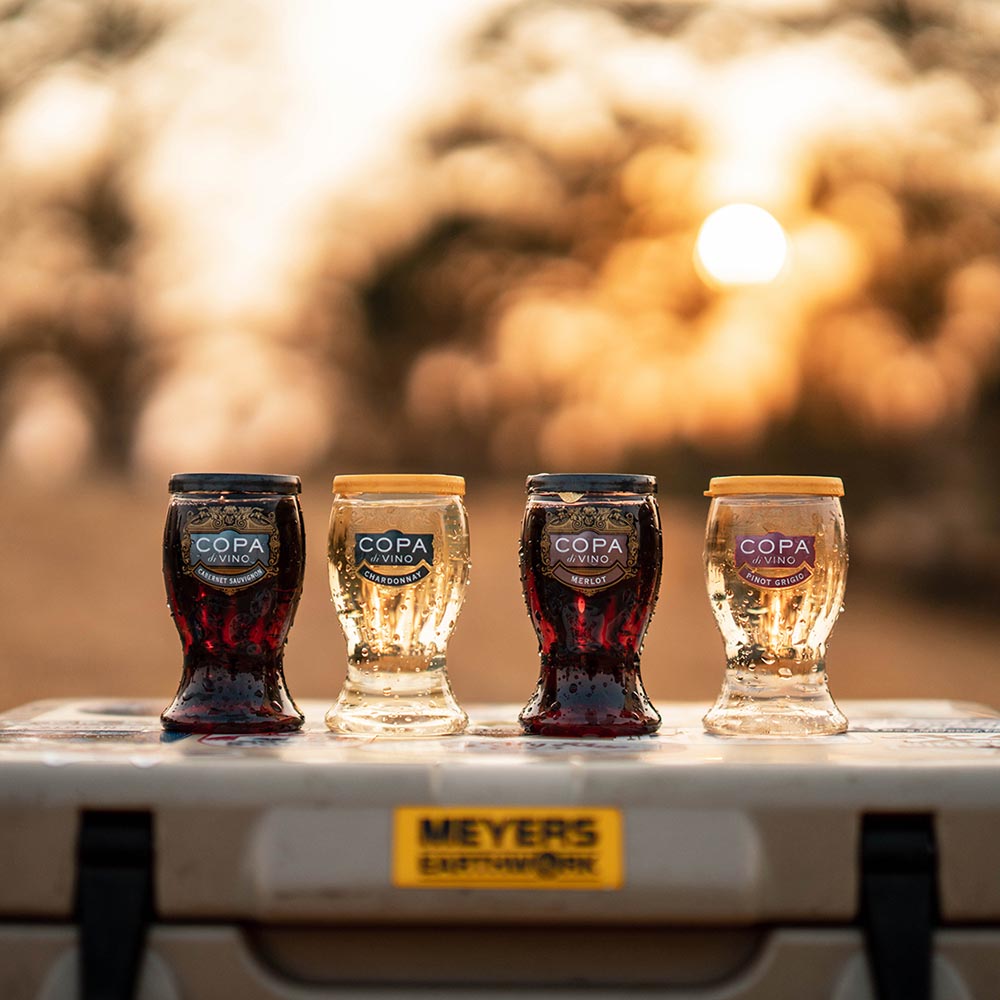 James Martin developed Copa di Vino, the wine that's easy to serve and sip
By Sara Perez Webber
"Why open a bottle when you want just a single glass of wine?" That's the question that inspired James Martin to develop Copa di Vino.
The owner of Sunshine Mill Winery in The Dalles, Ore., Martin came up with the idea for single-serve premium wine while exploring vineyards in the south of France in 2007. From there, he worked to develop the technology to make it possible.
The solution was quite clever, which was to foil-seal a plastic cup or glass in the same heat-sealing way that a yogurt cup is sealed," says Martin. After some trial and error, he and his team developed an hourglass-shaped vessel—made of PET 1 recyclable plastic—with a tight seal and a splash-proof cap, which can be placed back on the cup. Copa di Vino was born—the first single-serve wine in the marketplace.
Martin introduced Copa di Vino to the world with a splash in 2011—on season two of ABC's Shark Tank, the show on which entrepreneurs pitch their products to investors.
CFE recently caught up with Martin to ask about the wine's TV debut, new varietals and the clever ways consumers use those distinctive cups.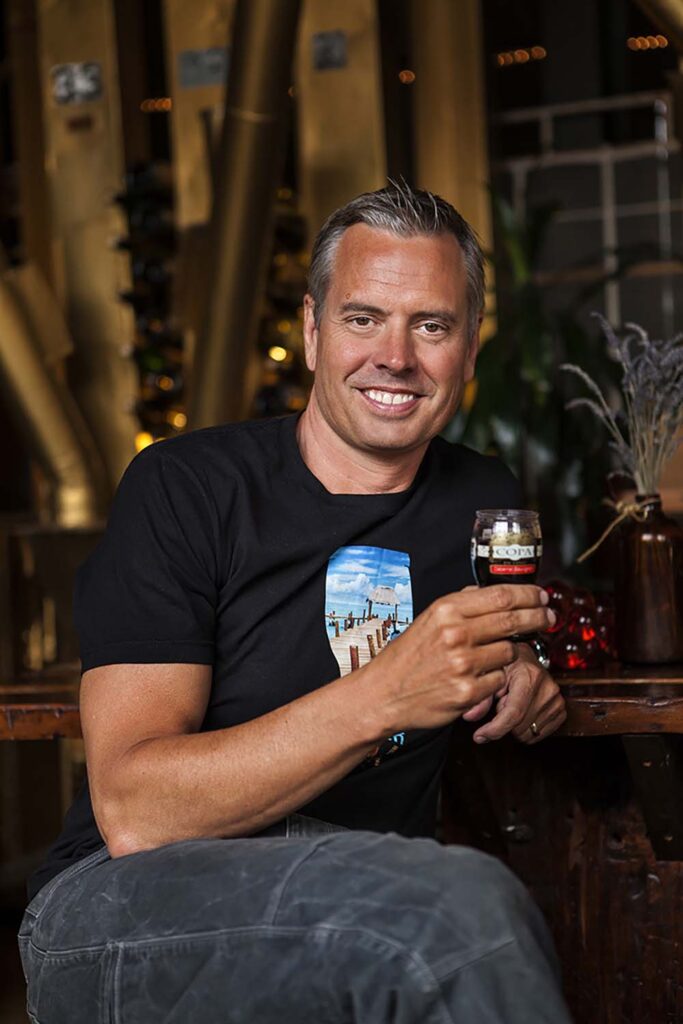 CFE: How did the appearances on Shark Tank help you grow your business?
Martin: Well, there were several unique things about my appearances on Shark Tank. First, of all, it was Mark Cuban's very first episode to air, so we were put into a Sunday time slot as the season premiere, which carried with it the highest record ratings for Shark Tank at that time.
The show was quite dramatic, with me wearing a ski turtleneck that made me roast under the studio lighting. This made it appear as if I were melting under the pressure and made for great content for a show!
The episode went so well that ABC aired it on primetime three more times that season. Then the head producer came up with an idea that he wanted to try, which was to have me return and pitch the sharks again, so we did a second appearance on the show and—in both cases—we turned down the sharks' offers.
This created quite a sensation and really made the marketplace aware of our product. From there, we went from a small winery in Oregon to a nationally distributed brand.
CFE: What are the biggest markets for Copa di Vino, and what do consumers like best about it?
Martin: We're perfect for the golf course, beaches, outdoor barbecues, and any events or venues. We were the winery of Madison Square Garden for over five years. It's the perfect grab-and-go wine.
CFE: Which varietals sell best?
Martin: Our best-selling wines are Chardonnay, Cabernet, Pinot Grigio and Merlot. We also do very well with White Zinfandel, Riesling and Moscato. We have added many limited-time offers that do exceptionally well.
We have an Oregon Pinot Noir from our original winery that's very highly rated and an exceptional red blend. Now we are coming out [in spring 2022] with a Sauvignon Blanc and a Rosé.
CFE: For which type of events is Copa di Vino a good fit?
Martin: We are really an exceptional product for any event. We eliminate the need for glassware. We are 100% recyclable, so it doesn't have to be washed after the event. It's a sexy, cool cup with the premium experience. There is a very nominal amount of wine loss, as you're not opening bottles constantly and potentially having wine go to waste. Less waste allows you to have more varietal choices.
Service is a winner because no one must uncork bottles and pour. We are popular at weddings and outdoor events but do exceptionally well at indoor events as well.
CFE: Do you find that customers reuse the glasses?
Martin: I've seen people reuse them for picnics and for holding candy, snacks and kids' juices, as saltshakers, or to just carry their own wines in them for themselves.
For more information, visit copadivino.com.