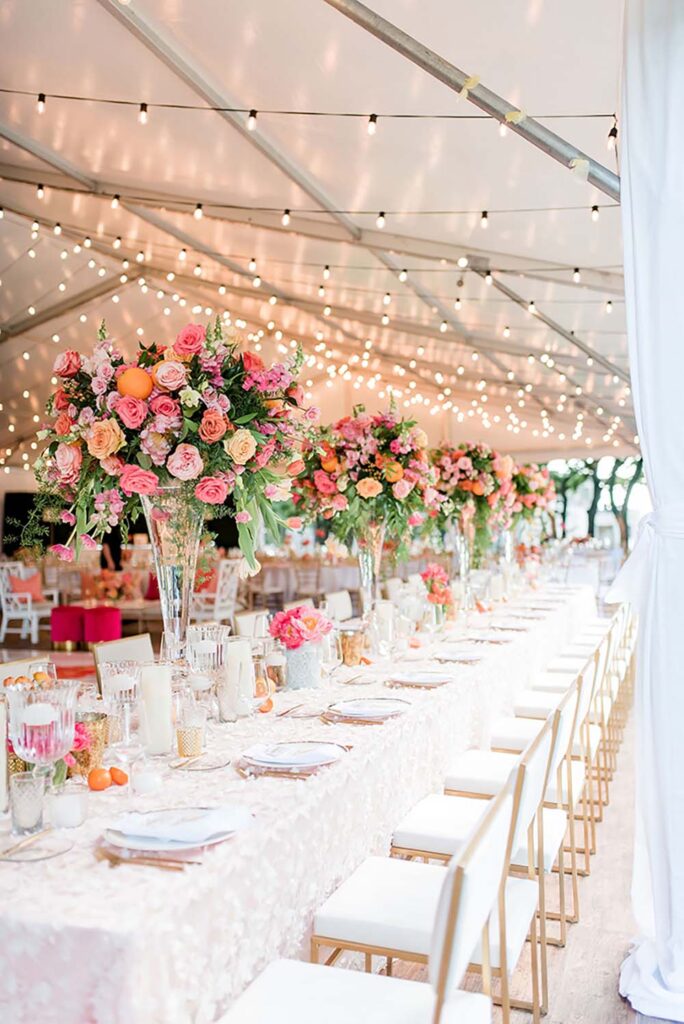 As weddings get back into full swing, here are 11 trends to watch for in 2022
By Sara Perez Webber
Ring the bells and strike up the band—big weddings are back, and couples are getting ready to splurge as they tie the knot.
"Our 2022 clients are ready to celebrate in a big way!" says Amy Ackerman, owner of JDV Occasions in Atlanta.
Rachel Burrow, director of weddings at Sarabeth Events in Grapevine, Texas, confirms the trend. "Couples are ready to celebrate big in 2022!" she says. "COVID has created a more meaningful environment for weddings. We see our couples willing to go over budget a little to create a fun-filled evening for their family and friends."
So, after waiting for the green light to have the wedding of their dreams, how are couples celebrating? Wedding planners and event experts from across the country fill us in on the latest trends.
Going Big
"Couples for 2022 are typically going bigger all around, especially with their guest count, which means more details and just more of everything," says Jaime Melfi, owner of Autumn Nomad in Jackson, New Hampshire. "Every aspect seems to be elevated, and all wedding vendors are all about this exciting change."
After delayed weddings and scaled-back affairs, "Couples are wanting to push the envelope with some 'wow factor' pieces," notes Ackerman of JDV Occasions. "Many of our couples are going for big, impactful installations. Ceiling treatments, custom photo booth build-outs and food station installations are very popular." Ackerman's clients are increasingly requesting elaborate food stations and dessert displays. "We are having a great time with place settings—mirrored tabletops, gold flatware, colored water goblets—the impact of these small details when you walk into the room is amazing," she says.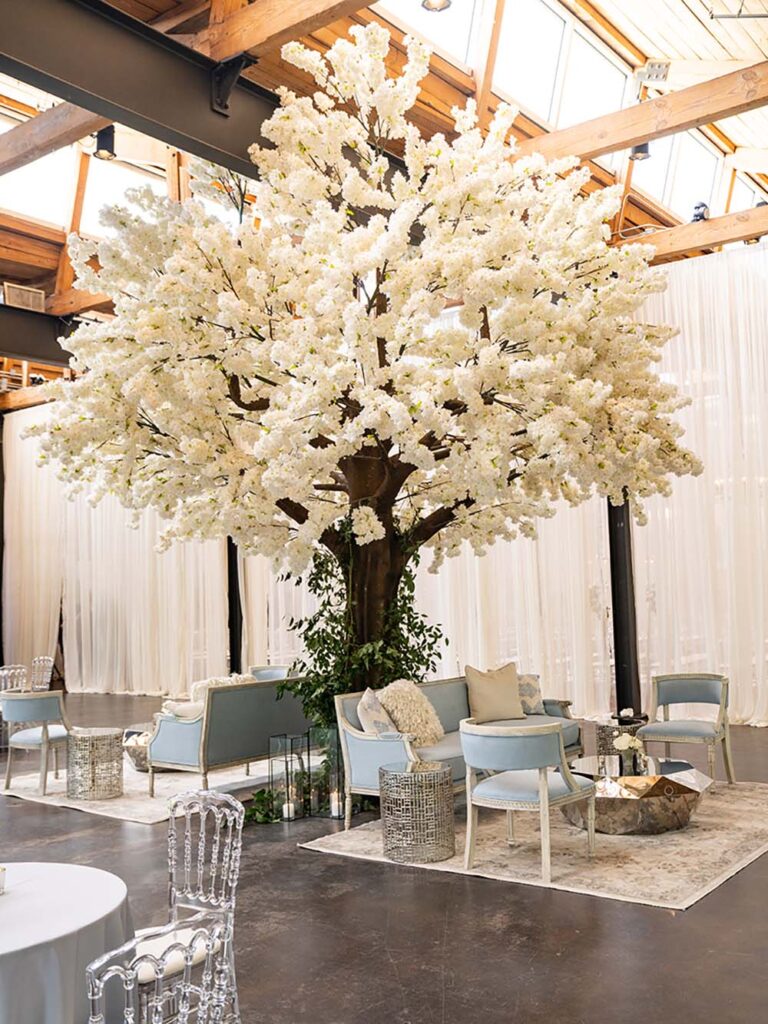 Camera Ready
Big, impactful installations inspire guests to reach for their phones to snap a pic—and one of the goals of today's wedding décor is that it's social media-ready. "Photo walls and neon signs are popping up everywhere," says Tia Azzara, director of catering at the Norton Museum of Art in West Palm Beach, Florida. "From place cards to flowers hanging from the ceiling to artistic food displays, every detail adds to the wedding aesthetic." Eye-catching details served up by Constellation Culinary Group at Norton weddings include pre-ceremony champagne in coupe glasses with floating orchids.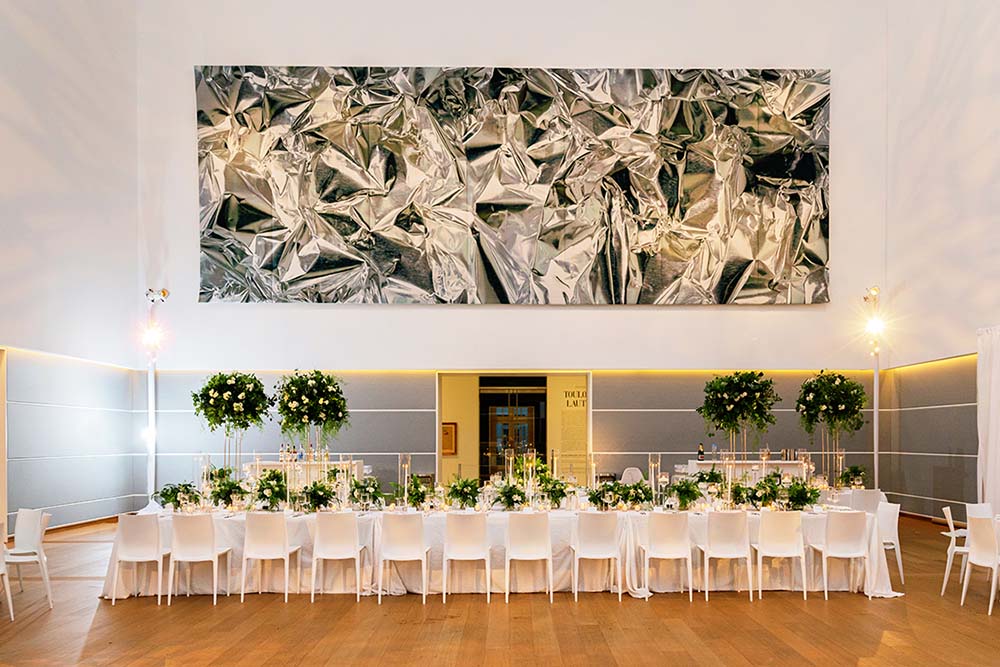 Experiences to Remember
While not all couples are going back to large guest counts, they're making sure that attendees enjoy the experience, filling their special days with thoughtful touches and unforgettable moments. "We are seeing more intentional weddings, where the focus is more on the guest experience versus the usual traditions," says Claudia G. De Velasco, owner and lead event planner at A Day To Remember in Houston. "We are seeing smaller weddings with bigger budgets, where couples can splurge on food, décor and/or details. Specialty elements, such as special effects and unique visual entertainment, are on the rise."
"We have seen a decrease in guest size and a bigger focus on making the overall wedding a complete experience," notes Samantha Leenheer, owner of Samantha Joy Events in Dayton, Ohio. "Couples are moving away from just checking the box when planning, and are adding intention and purpose behind each decision—from the glassware that reminds them of their grandmothers to the menu representing each of the five places they lived together. They are looking at their wedding as an opportunity to create a full weekend experience with their guests at the forefront."
Examples of personal details incorporated into menus include "fun drinks named after their animals," says Burrow of Sarabeth Events, as well as local favorites. Popular choices by Constellation Culinary at the Norton in West Palm Beach, for example, include such South Florida favorites as Cuban sandwiches and cafecito shots.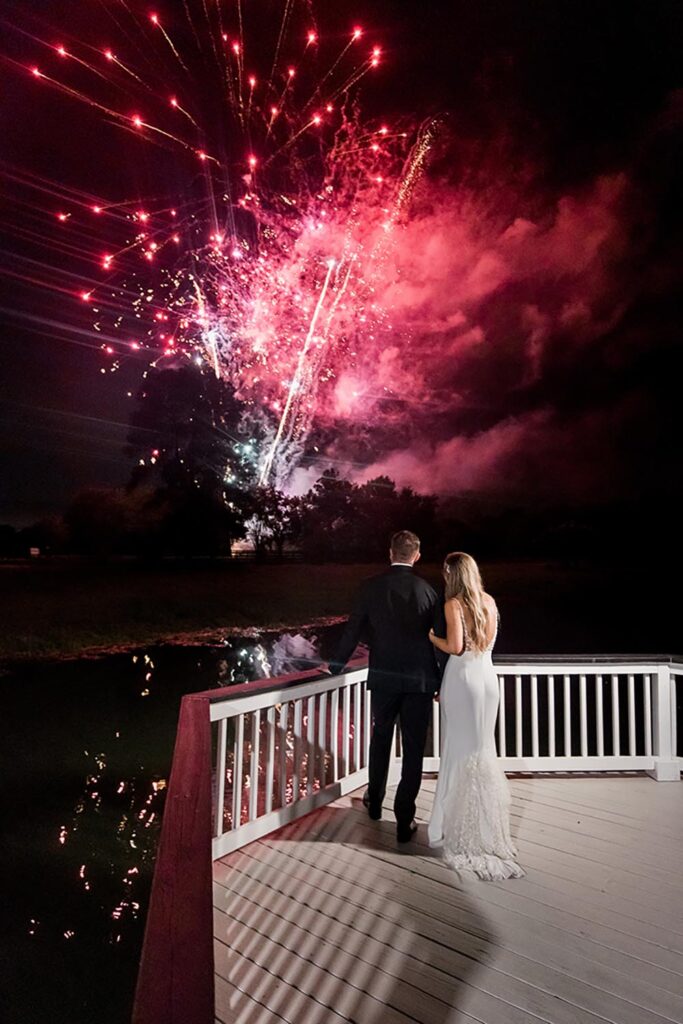 Enhanced Entertainment
Couples are also making sure their guests have a great time by offering more entertainment. Electric violinists and wedding painters are becoming increasingly popular during dinner, notes Leenheer of Samantha Joy Events.
We are seeing more experience-based activities at weddings," says Margaux Fraise, owner and creative director of Harmony Creative Studio in Los Angeles, adding that cigar bars and tasting stations for whiskey and cocktails are big. "We're also seeing performers, dancers or interactive services. Fine art portraits or watercolors are also replacing photo booths."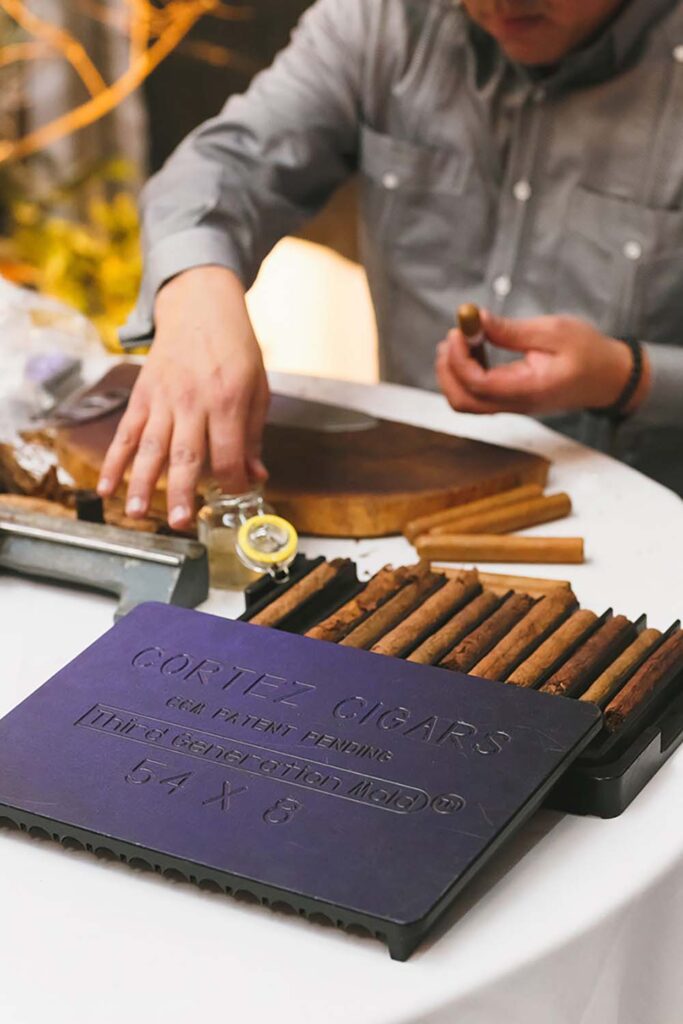 A World of Color
Just as couples are increasingly personalizing every aspect of their weddings, color choices span the spectrum. "All shades of blue have been very popular this year," says Burrow of Sarabeth Events. "Also, we are seeing a lot of colorful palettes—clients that want a bright pop of pink, orange or yellow. We are loving it all, as it lets us play with more décor elements."
Rose gold and muted tones can move over, because we are seeing the shift of bold, vibrant colors for the spring and summer celebrations," says A Day To Remember's De Velasco, adding that clients are choosing "earthy tones of muted oranges, sage tones, earthy pinks for the winter and fall palettes."
For clients of Autumn Nomad, "Mauve tones have been across the board this past year—mauve plum, mauve salmon, mauve burgundys and taupes," says Melfi. "For the 2022 season, we see a lot of pastel palettes, even moving into fall. Still working through many design boards and design pitches, we hope to see a combination of these palettes. For example, a pastel shade mixed with the more boho, mauve tones would be very nice to see.
On the opposite spectrum, we have a few events that are going very bold—black with hot pink while still mixing in tropicals and dried florals," adds Melfi. "Due to COVID, we are still seeing designs all over the spectrum, as some couples are mixing in what they hoped for one or two years ago and blending in with what is fresh now."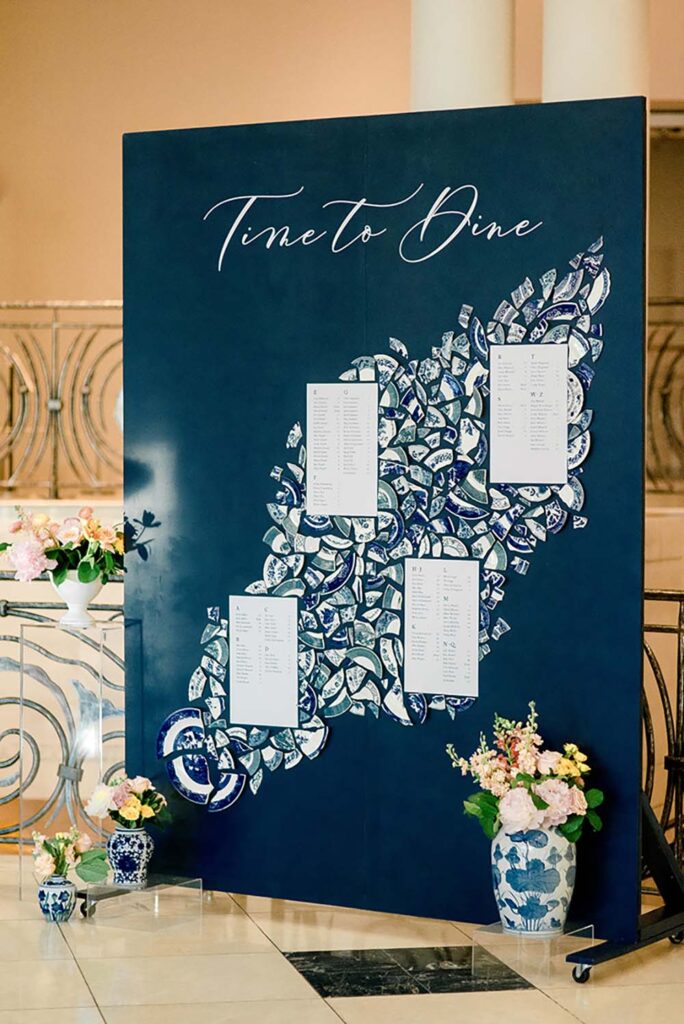 Something New
Increasingly, couples are leaving out the "something old" when it comes to their weddings, eschewing traditions to put their own stamp on their special day. "More and more, couples are realizing their ultimate wedding celebration is not about the pomp and circumstance or the expectations of what a traditional wedding is supposed to be, but rather the simplicity of finally being with friends and family," says Jen Avey, vice president of marketing for Destination Weddings Travel Group. They're increasingly "nixing the wedding party," says Avey, in favor of "low stress and zero drama."
We see couples straying away from the bouquet and garter toss during the reception," says Bri Marbais, bridal stylist at The Bridal Finery. "Couples want their guests to really enjoy themselves, and sometimes this wedding tradition can be a little uncomfortable and awkward. So instead, they are looking for alternative ways to wow their guests through experiences at the wedding, such as live performers or late-night bites."
Another stale tradition? Saving the top tier of the wedding cake to eat while celebrating a first anniversary. "More and more couples are non-traditional, and it's almost trendy to be non-traditional," says Autumn Nomad's Melfi. "We've seen the top tier being saved for the day-after brunch, or—our most recent favorite—a couple eating their cake the night of the wedding as they finally wind down in their hotel room."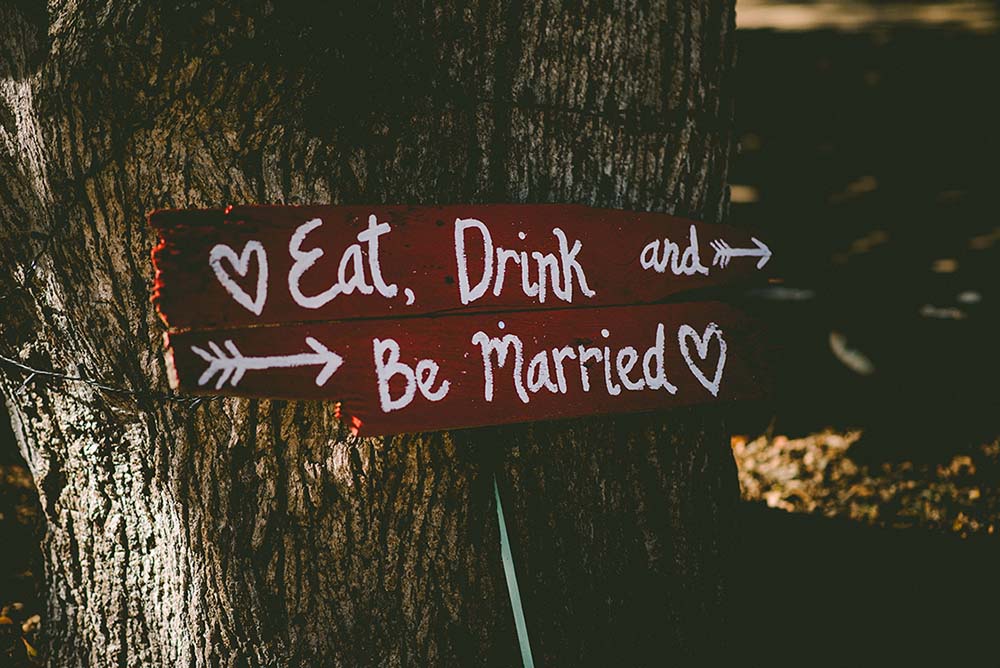 Take Two
While many couples celebrated their weddings in a smaller way than originally planned during the pandemic, they're making up for that now. The "anni-ception" is catching on, according to Avey of Destination Weddings Travel Group—a reception party for the first anniversary. "This is perfect for couples who tied the knot during the pandemic via minimony/microwedding/elopement—celebrating your one-year anniversary of 'legal' marriage with loved ones who couldn't make it to your official ceremony," she says.
Extravagant sequels" are also on the rise. The team at Verde—the waterfront venue at the Perez Art Museum in Miami, part of Constellation Culinary—has helped couples who married in small elopements at the venue follow that up with large-scale parties after the vaccine rollout.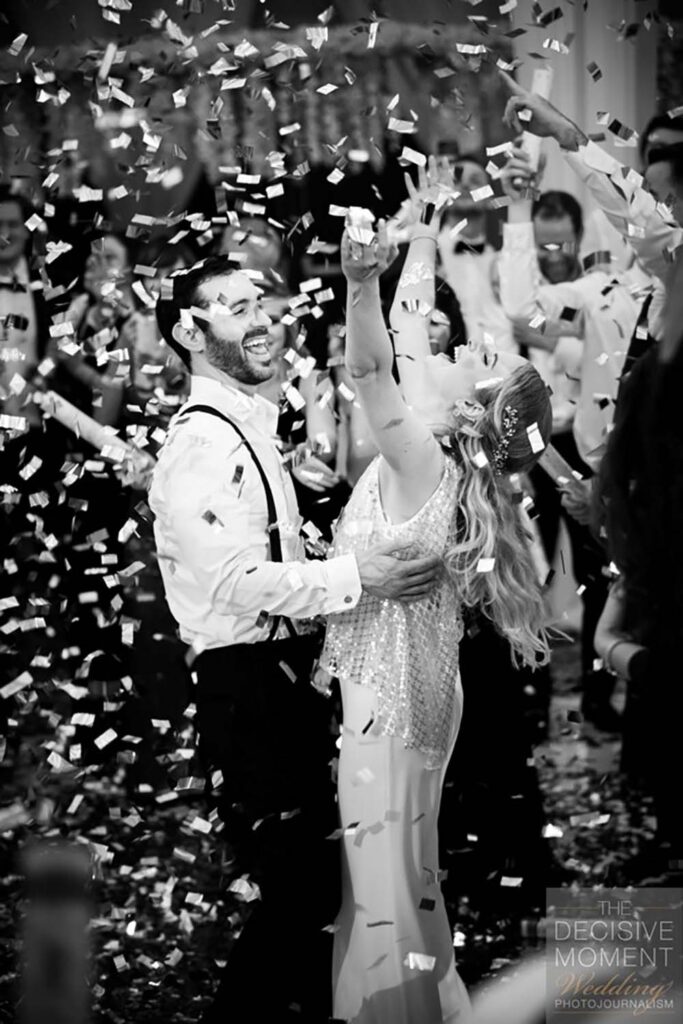 Multi-Day and Destination Weddings
"Multi-day events or weekday weddings are becoming a new norm," says De Velasco of A Day To Remember. "While Saturdays will always be the top day for weddings, Wednesday and Thursday wedding days are becoming extremely popular!"
While Sarabeth Events' clients are generally planning smaller rehearsal dinners, they're adding welcome cocktails for all guests the evening prior to the wedding. "They're creating not just one day filled with lasting memories but an entire weekend," says Burrow.
And those multi-day affairs may be far from home. "We expect to see a lot of destination weddings for 2022," says Marbais of The Bridal Finery. "With travel being so limited for most over the last two years, couples opting for out-of-town nuptials will be more popular than ever."
According to Avey of Destination Weddings Travel Group, who says the destination wedding travel boom has started and will continue in 2022, "both domestic and international venues are doing everything they can to ensure the safety and wellbeing of guests who choose to travel during this time."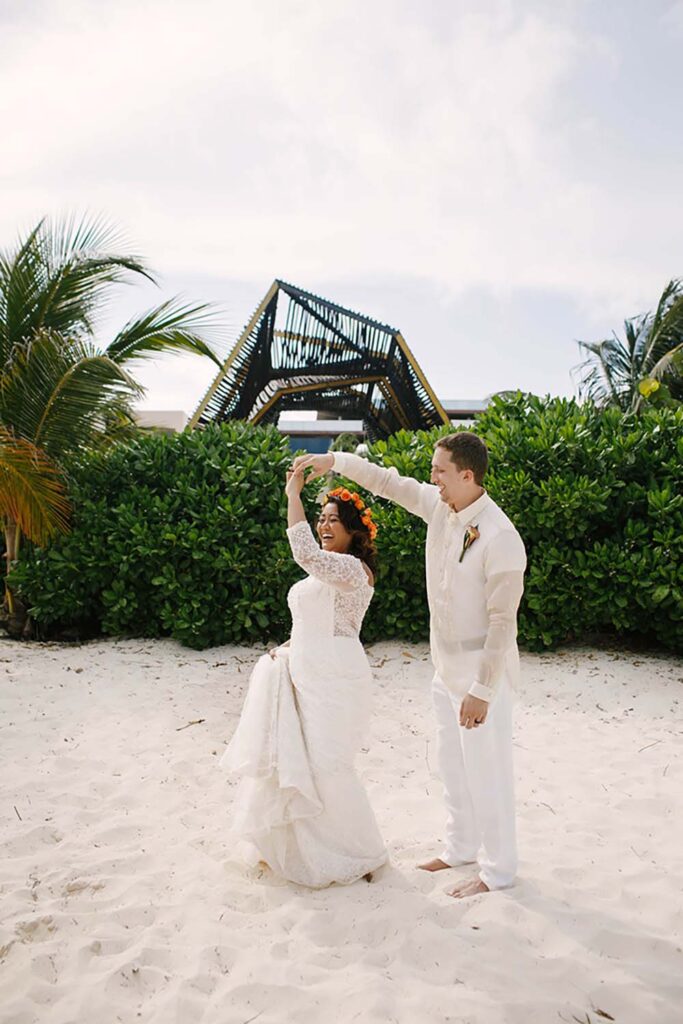 Sustainable Celebrating
Concern for the environment is influencing the choices couples are making for weddings—starting with their invitations. "By focusing on sustainable materials like post-consumer recycled paper, hemp paper and wildflower seeded plantable paper, they can impact the environment by reducing waste with their eco-friendly celebration," says Marci Guttenberg, CPCE, CWP, owner of An Affair To Remember By Marci in Fort Lauderdale, Florida.
Menus are also reflecting this trend. "Local, farm-to-table cuisine is more popular and necessary than ever," says Kathryn Cooper, photographer and owner of Kathryn Cooper Weddings in New York and California, who points out that couples are increasingly spending their food budget on smaller quantities of higher-quality food. Plant-based foods are another growing trend. "Instead of just meats and cheeses for wedding appetizers, couples are branching out more with appetizers like spring rolls, guacamole-veggie tacos, seasonal flatbreads, and more items that feature vegetarian and vegan ingredients," notes Cooper.
Zero-waste cuisine is another consideration for eco-conscious couples. Cooper suggests using a whole animal, from nose to tail—a pig roast, for example, "which guests love!" she says. "Trust the chef, and don't be afraid to expand from just prime rib cuts. Even your leftover, unused bread and cheese from rehearsal dinners and appetizers can be used in tomorrow's brunch foods, appetizers and more."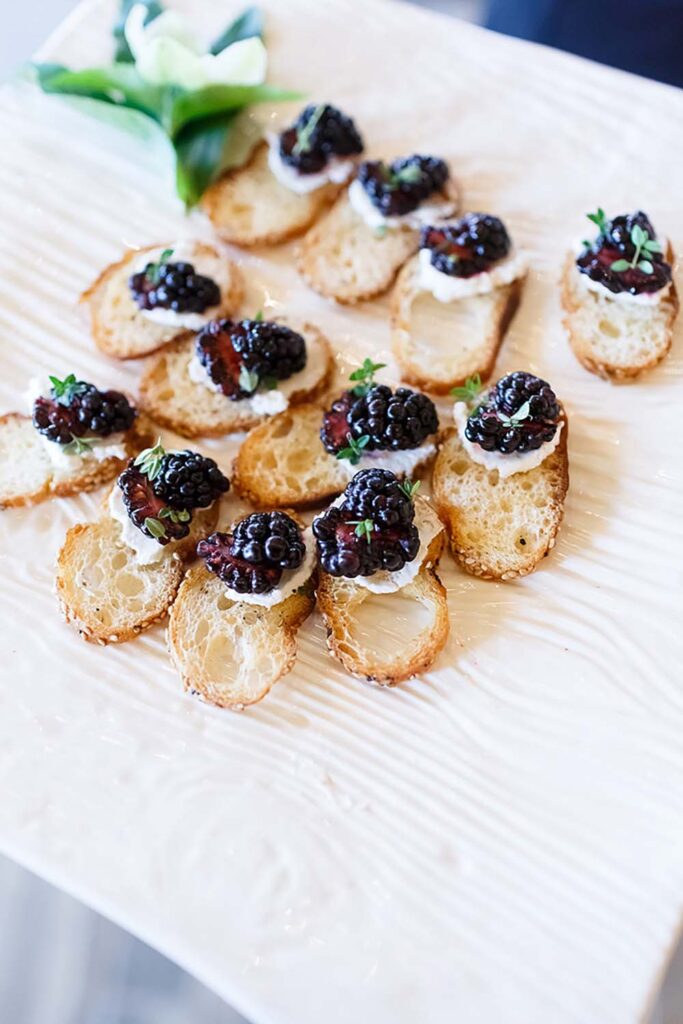 Pairing Cake and Cocktails
"It only makes sense to pair the flavors of a signature cocktail with the flavors of a wedding cake," says Melfi of Autumn Nomad, which recently launched Cake + Cocktails. "We are curating cocktails for events, offering high-end mixology and full-service bar service, and designing our couples' wedding cake and desserts to pair with these cocktails."
For a recent wedding, Autumn Nomad served a Charred Fall Sour—a play on the whiskey sour, with vanilla vodka, orange juice and lemon juice; a mixer featuring charred pears, brown sugar, ginger, cinnamon, nutmeg and apple cider; and a frothy egg-white top garnished with a charred lemon slice and edible flower, with burnt rosemary added to the glass—and paired it with a cider cake filled with the same pear/apple filling and orange mascarpone. Guests could also indulge in a Plum Fizz—freshly juiced cranberries, honey, plum, lemon and orange, mixed with ice, gin and club soda—paired with vanilla bean cake with plum compote, cranberry chutney and orange plum buttercream. "These are the types of drinks and cake flavor combinations that are now being offered at high-end events and are truly a trend that the wedding industry will be moving towards," says Melfi.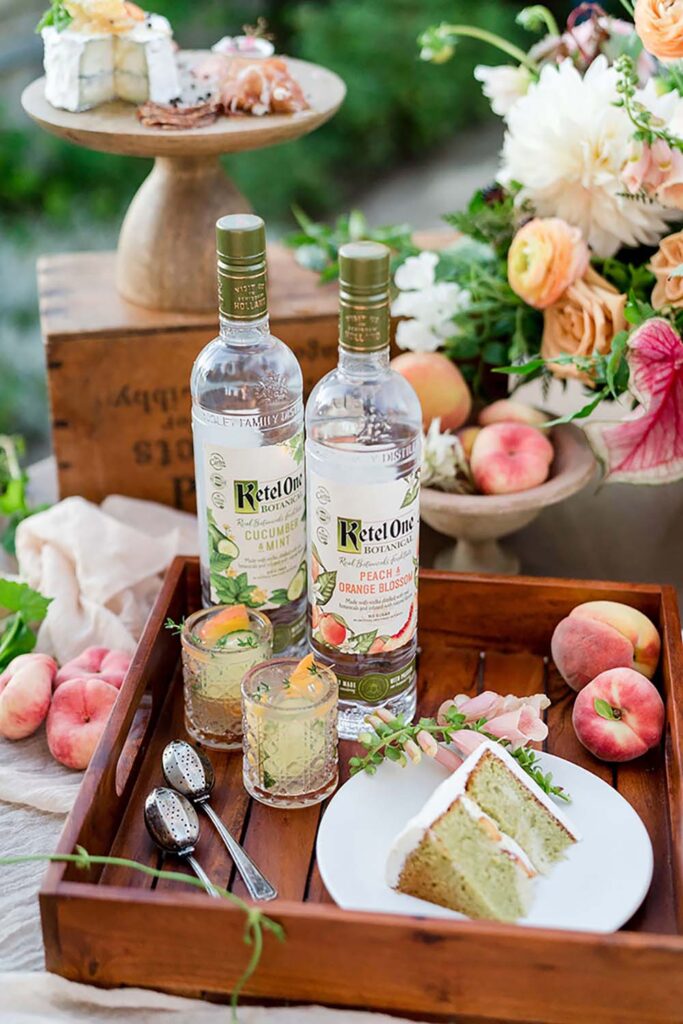 Keeping Safety in Mind
Of course, even as weddings are back in full swing, some of the health-and-safety measures introduced during the COVID era are here to stay, say planners. "Couples have gone back to celebrating how we were used to pre-COVID, while taking some extra precautions we didn't see two years ago—hand sanitizers at the bars or by the guest book, food stations being staff-attended instead of self-serve, offering masks with their monogram and the like," says Ackerman of JDV Occasions. "We have all learned to live with COVID—and now it's all about celebrating in style while doing so safely."
Live-streaming the weddings for guests who can't make it will also continue. "Traveling for a wedding can be expensive and inconvenient, so now that virtual is the norm, I expect a lot of couples will offer it as an amenity for out-of-towners," notes Gretchen Culver, owner of Rocket Science Events in Minneapolis.
Another trend expected to continue is helping virtual guests feel a part of the celebration with a special gift. The events team at the Sarasota Art Museum in Sarasota, Florida—a historic high school that recently opened as a venue for weddings, with catering by Constellation Culinary Group—will ship a snack to virtual attendees, including a champagne split and wedding favor.