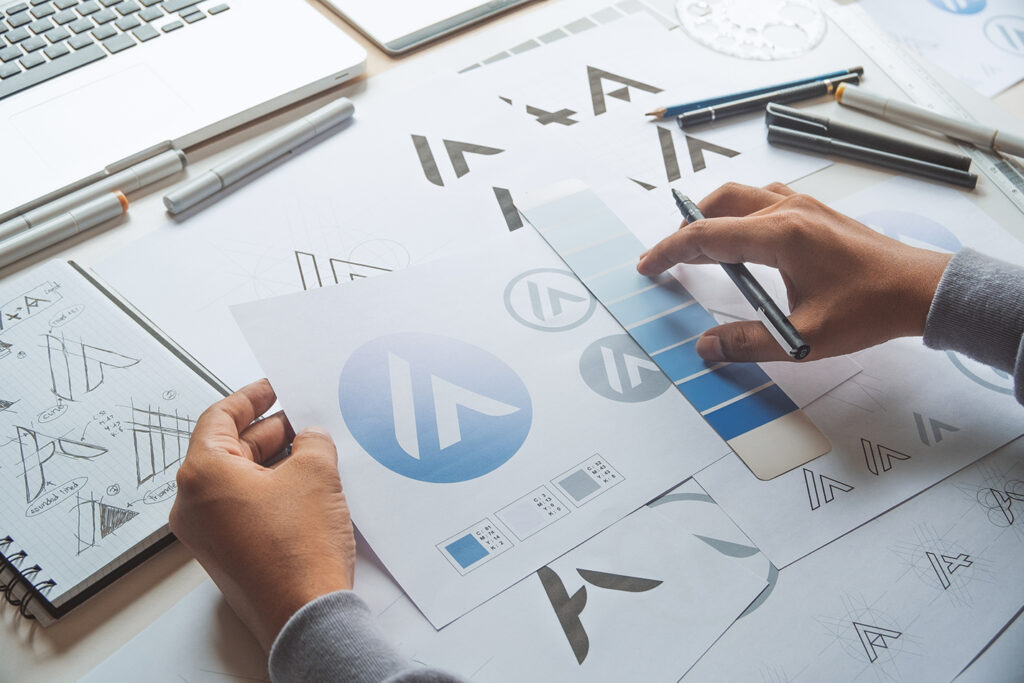 It may seem secondary, but how you design your brand can significantly affect business
By Megan Prevost
When opening a new business, design often falls by the wayside. Distracted by seemingly more important things, owners may neglect to consider how their brand looks and the cohesion of their marketing materials.
Without good design, however, you may be losing out to the competition. Many people do online research before choosing to work with a catering company. If you don't stand out from the get-go, your potential customers might look elsewhere.
However, if your brand's overall design is eye-catching, cohesive and smart, customers will be more likely to give you a try—and then your food and customer service can win them over.
Showcase Your Brand's Image
When your design is creative and well-executed, customers will be intrigued. Your logos, menus, social media materials and website should all match. Your design should also reflect the heart of your brand—who you are and what you're aiming to accomplish. For example, if you cater weddings, you might opt for florals or soft colors. If you cater for parties, you could choose brighter colors and more abstract patterns.
By creating a brand image that matches the purpose and heart of your brand, you'll be able to attract more like-minded individuals.
Raise Brand Awareness
By creating a cohesive image for your brand, you'll establish brand authority and increase awareness. Think about your favorite brands and how you can always recognize them based on their colors and designs. This is what you want to accomplish with your brand. Choose a color story, design elements and fonts that you'll use throughout your material—and stick to them. Make sure you love them from the get-go, because rebranding can be a nightmare! Once you've determined the design elements you'll use throughout your materials, it's time to start creating assets.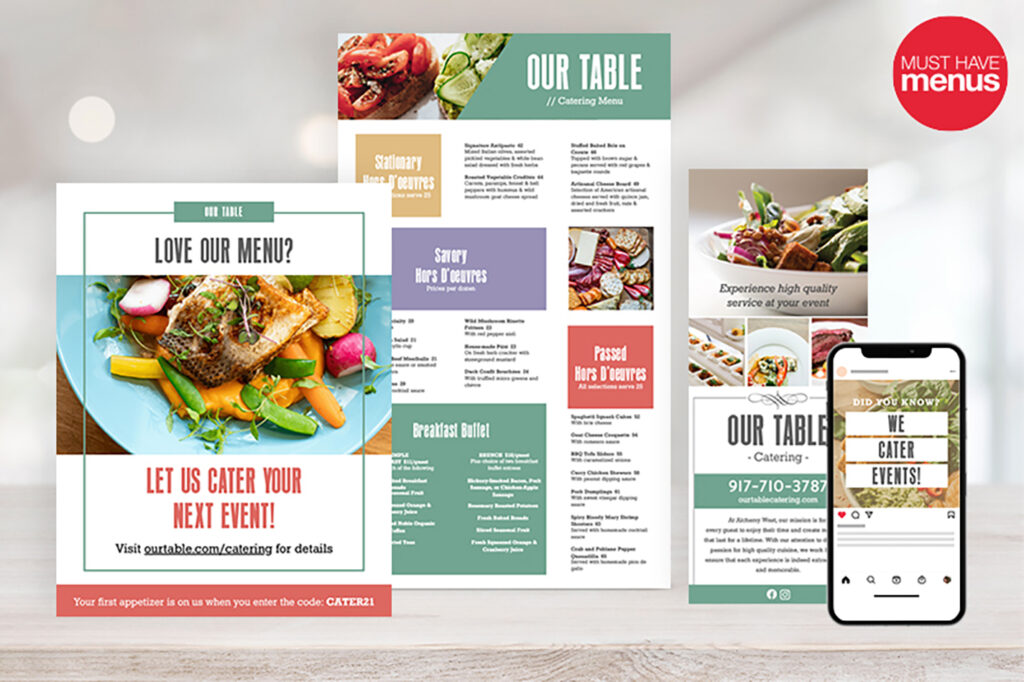 Design for Marketing
Catering businesses require quite a few different assets, including menus, websites, social media posts, flyers and more. However, how you frame everything on the page plays a huge role in how people will interact with your designs, especially when it comes to your menus.
This is called "menu engineering" or "menu psychology." You can place things in a certain order, highlight specific dishes or add photos of key offerings to push the customer in a desired direction. For example, if you have a dish that's especially high-margin, you can encourage customers to choose that dish using these tactics.
You can also use social media posts to showcase specific dishes. Offer deals or specials to those who follow you on social media, using design as a way to increase your reach and your profit.
How to Design Materials for Your Catering Brand
Hiring a designer can be expensive, and you won't have the flexibility to change and rearrange your menus as needed. With a menu maker, you can pay a flat rate (or use free templates) each month to access your designs and change them as much as you want. On top of that, you can create multiple designs, such as menus, social media posts, flyers, sandwich boards and more. With the help of a menu maker, you'll be a design pro in no time at all.
ABOUT THE AUTHOR
Megan Prevost is a senior writer for MustHaveMenus. When's she's not writing about restaurant marketing, she's hanging out with her four cats and binging the latest television shows. Megan's work has appeared in such publications as Bar Business, BevSpot, FSR, Modern Restaurant Management and Total Food Service. For more information, visit musthavemenus.com.