Flavors and dishes from throughout Latin America are attracting a growing number of aficionados
By Sara Perez Webber
While they may share certain ingredients, Latin American cuisines are as varied as their countries of origin, with each culture serving up its own specialties and traditions. And as the flavors and dishes of Latin America become more widely known among U.S. consumers, they're becoming more popular.
We spoke to caterers and restaurants specializing in different types of Latin cuisine—Mexican, Puerto Rican, Costa Rican and Latin-inspired vegan—to find out if they're seeing a growing love for the recipes and dishes of these cultures. The answer? "Sí, por supuesto!"
Raúl's Latin Kitchen and Catering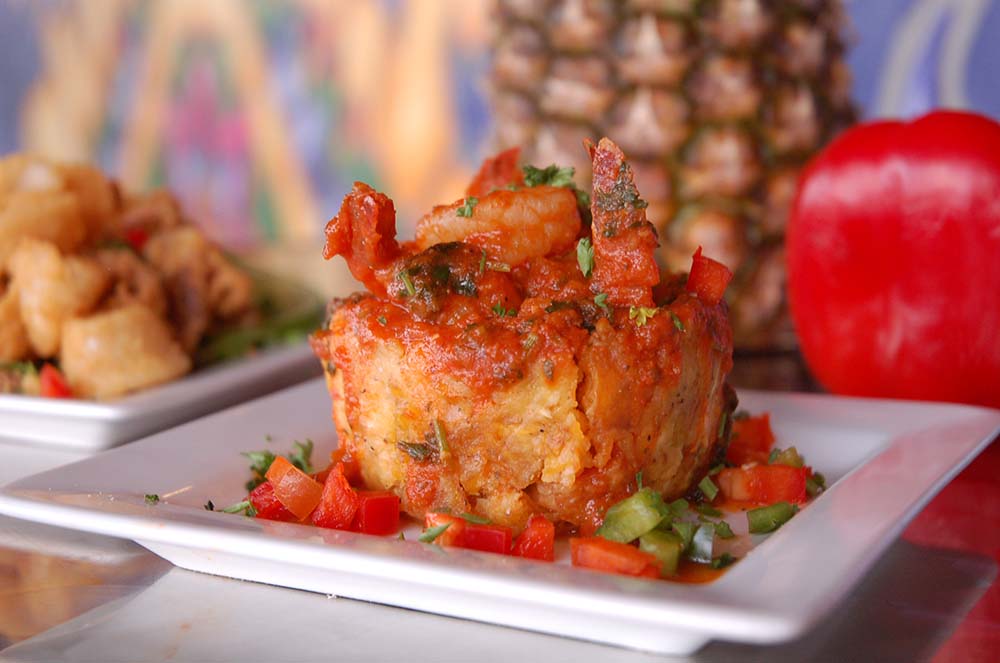 "Iopened up the very first Puerto Rican restaurant in Georgia 21 years ago," says Raúl Thomas, owner of RT Hospitality Group and Raúl's Latin Kitchen and Catering in Atlanta. "I saw myself as a pioneer and a trendsetter. When I first came to Georgia, they didn't know what Puerto Rican food was."
So, Thomas, a New York native of Puerto Rican descent, educated them—one customer at a time. In his first restaurant's early days, he'd offer a lunch buffet with a five-well steam table serving both Puerto Rican dishes—such as yellow rice and peas, roast pork and plantains—and traditional American food, such as fried chicken. "I'd give them our Spanish food to taste if they were buying the American food," says Thomas. Soon everyone chose the Puerto Rican dishes.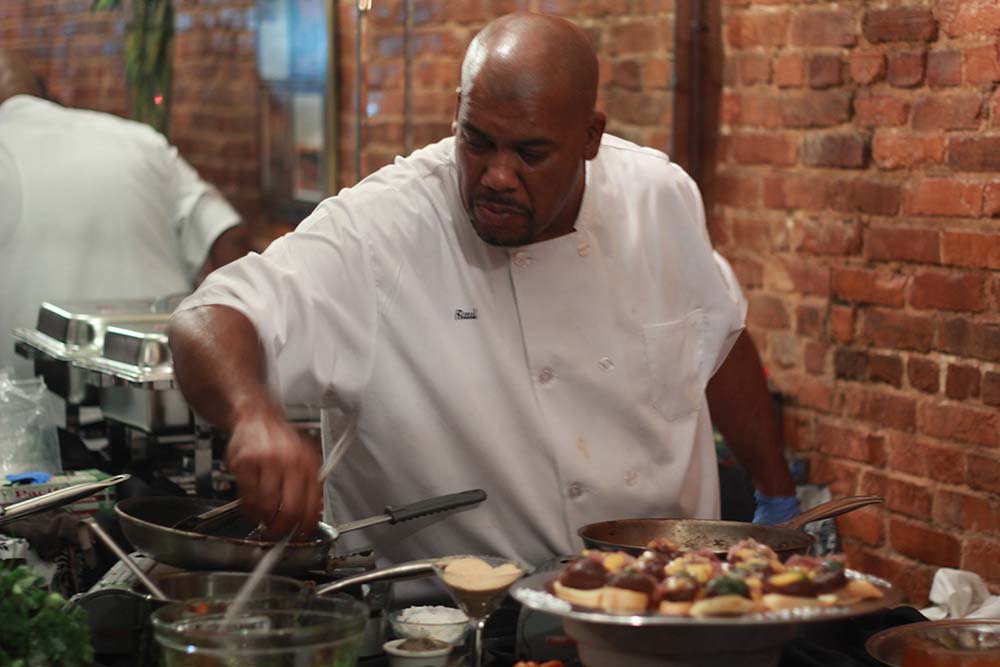 Although Thomas has been catering for 30 years, he mostly retired from the kitchen seven years ago to open New Theatre in the Square, a live playhouse in Marietta where Thomas operates a gourmet concession and caters all events in-house. When the theater shut down due to COVID-19, however, Thomas jumped back into the food business, opening a to-go restaurant with 30 outdoor seats: Raúl's Latin Kitchen and Catering.
"About 15 to 20 days a month I'm catering," says Thomas, who also operates a food truck that he sometimes utilizes as an appetizer station at weddings. "Even while I had the theater I was still catering. I've done people's weddings that now I'm doing their children's weddings." Raúl's also caters corporate lunches through Fooda, a workplace food program.
"Years ago, people didn't understand our food," notes Thomas. "If you said, 'Latin food,' their minds immediately went to Mexican." Or they thought Puerto Rican food was the same as Cuban, he adds. "But it's completely different flavor profiles and textures."
Thomas points to such distinctions in Puerto Rican cuisine as its sofrito base with cilantro, culantro and ajicitos dulces (sweet chile peppers), and mofongo—double-smashed plantains with garlic, which Raúl's serves in three varieties: bistec y cebolla (steak and onion), camarones (garlic shrimp) and carne frita (deep-fried pork chunks).
Then there are the pigeon peas, frequently served with yellow rice and in stews. "I don't know any other culture that uses pigeon peas like we do," he says.
Thomas says that over the years, however, he's noticed that more people understand the nuances of Puerto Rican cuisine. "They've become very knowledgeable and receptive," he says. "It's not such a struggle."
Irazú
The first and only Costa Rican restaurant in Chicago, Irazú has been a popular gathering spot in its Bucktown neighborhood since 1990. Owner Henry Cerdas' parents, Gerardo and Miriam, opened Irazú after immigrating from Costa Rica. They named it after a volcano near their hometown, from which both the Atlantic and Pacific oceans are visible on a clear day.
Costa Rica's popularity as a tourism destination has generated growing interest in its cuisine, says Justin Herrmann-Pait, Irazú's catering manager. "A lot of people go to Costa Rica because it's easy to get to, adventurous and very accessible," he says. "So, when people go and come back, they want to relive their memories."
Herrmann-Pait describes Costa Rican cuisine as an amalgamation of Caribbean and Latin American, with a lot of rice dishes and an emphasis on root vegetables, bananas and plantains. The flavor profile is savory but not spicy.
Irazú's popular specialties include casado, the national dish of Costa Rica—a choice of a protein or veggies served with gallo pinto (a rice and bean dish), cabbage salad, sweet plantains and an over-easy egg; and pepitos, sandwiches served on pressed French bread with a choice of a protein or veggies, a smear of pureed black beans, Munster cheese, sauteed onions and salsa lizano (a sweet and tangy condiment that's ubiquitous in Costa Rica).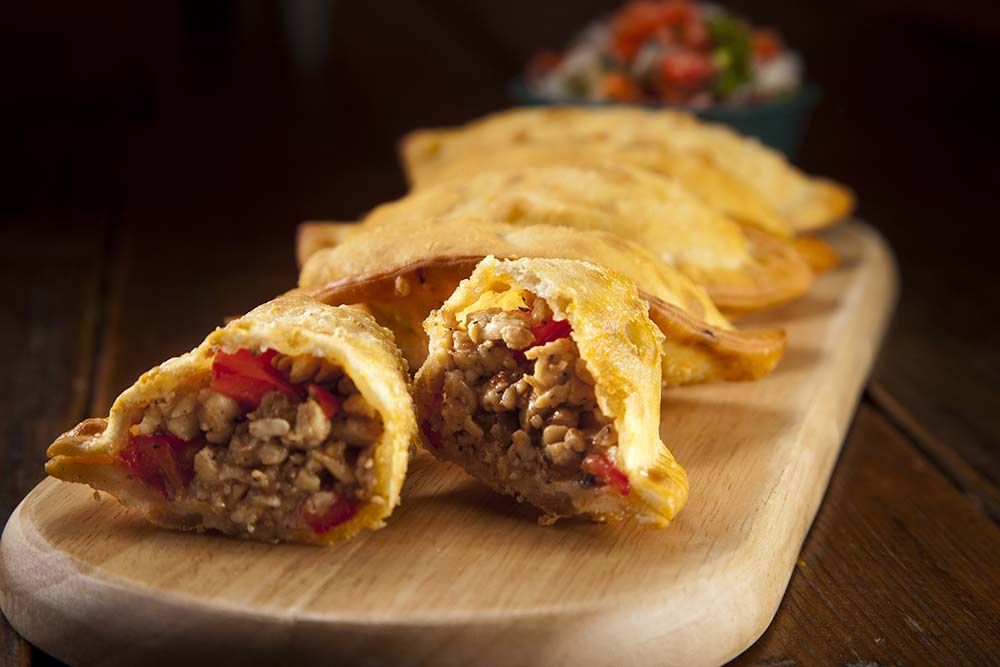 Located in a progressive part of the city, Irazú offers many vegetarian dishes to please its customer base. Its veggie burrito, for example, is a top seller. Herrmann-Pait also credits neighborhood customers' enthusiasm for trying different cuisines for Irazú's enduring popularity.
About seven years ago, Irazú's catering business took off—partly thanks to neighborhood residents who would order the food for office lunches downtown. Pre-pandemic, the restaurant was filling three to four catering orders a day, and interest in wedding catering was growing.
Although business dropped off due to the shutdown and COVID restrictions, "catering is slowly picking up to where it was," says Herrmann-Pait. "There was a pent-up desire for our food for catering."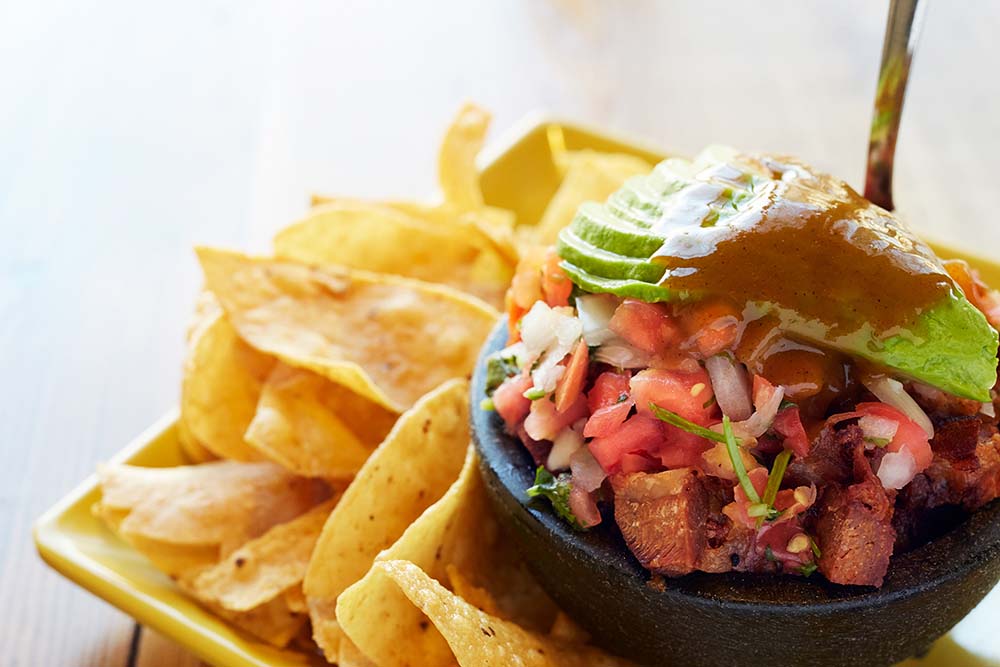 C&C Kitchen and Catering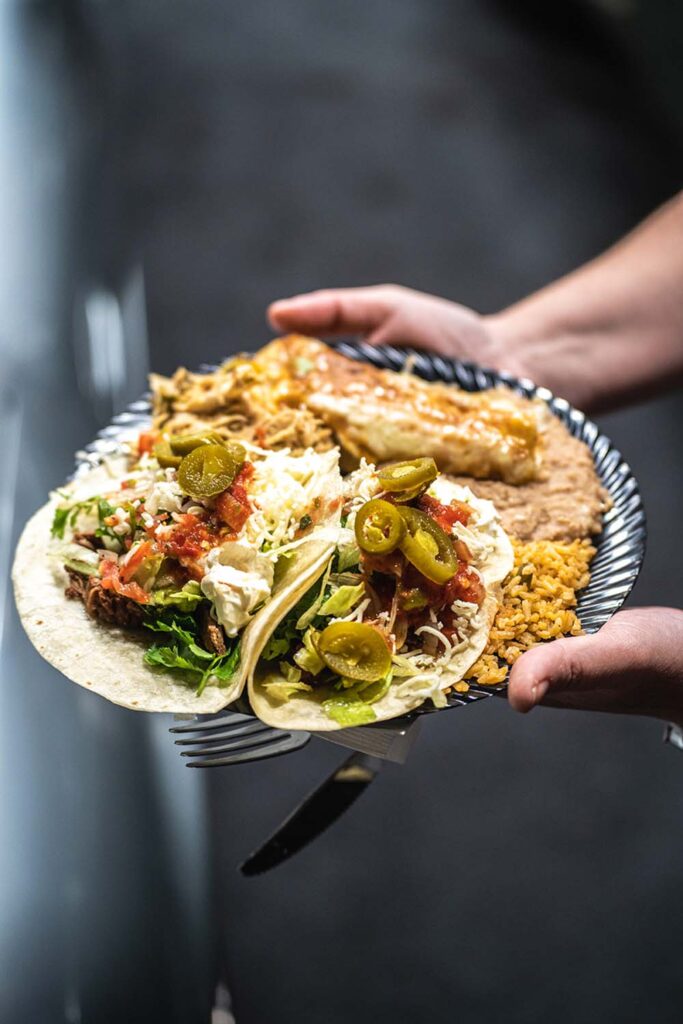 In September 2020, Carlos Gomez and Jose Carbajal took a leap of faith, opening C&C Kitchen and Catering in Las Vegas in the midst of the COVID pandemic.
"A lot of people told us we were crazy," says Gomez, who grew up in a Mexican-American family in Los Angeles. "But to do what most of us do, you have to be a little bit crazy, and you have to have a love for the food and the catering and the people. When everything was closing down, we were opening up. We went for it."
Gomez and Carbajal—a native of Jalisco, Mexico—had worked together for decades at Ricardo's Mexican Restaurant, a beloved Las Vegas eatery that had been in business for 40 years. The owner of Ricardo's closed the business in March 2020 due to the pandemic. But Gomez, who had been the catering director for Ricardo's, and Carbajal, who had been the chef, decided to go into business for themselves after realizing that demand for its cuisine was still there. With the previous owner's blessing—as well as his recipes and customer base—the partners opened C&C Kitchen.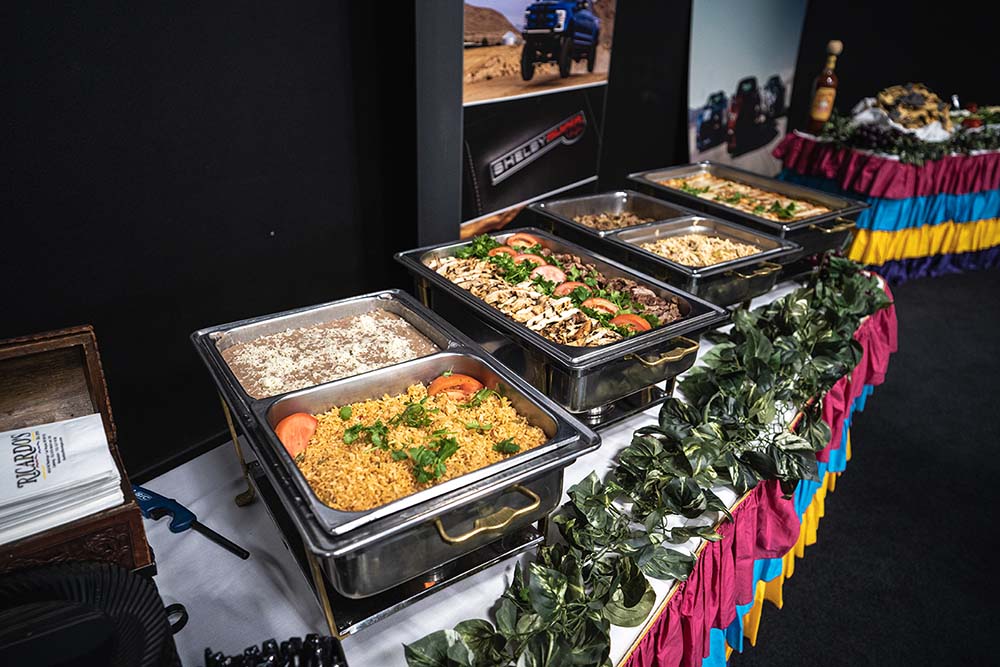 "Everything we have and do is exactly the same as it was, except for the name," says Gomez.
Business has grown steadily, says Gomez, with C&C fulfilling many corporate lunch delivery orders daily and catered events on the rise. In May, for example, the restaurant catered a Cinco de Mayo party for a law firm with more than a thousand guests.
"I can already see the difference this year, and next year will be even bigger," says Gomez. In fact, C&C is planning to move from its small location inside a discount shopping mall to a bigger stand-alone building where it can offer traditional restaurant service.
Although the restaurant menu is exclusively Mexican, C&C will cater any type of cuisine. "The first question we ask the client is, 'Are you looking for Mexican or something else?'" says Gomez. When customers choose Mexican, favorites include C&C's traditional fajitas; Pollo de Ricardo's (breast of chicken sauteed in wine, butter and spices, topped with tomato, avocado and melted cheese); and "anything with our carne asada, which is a huge seller," says Gomez.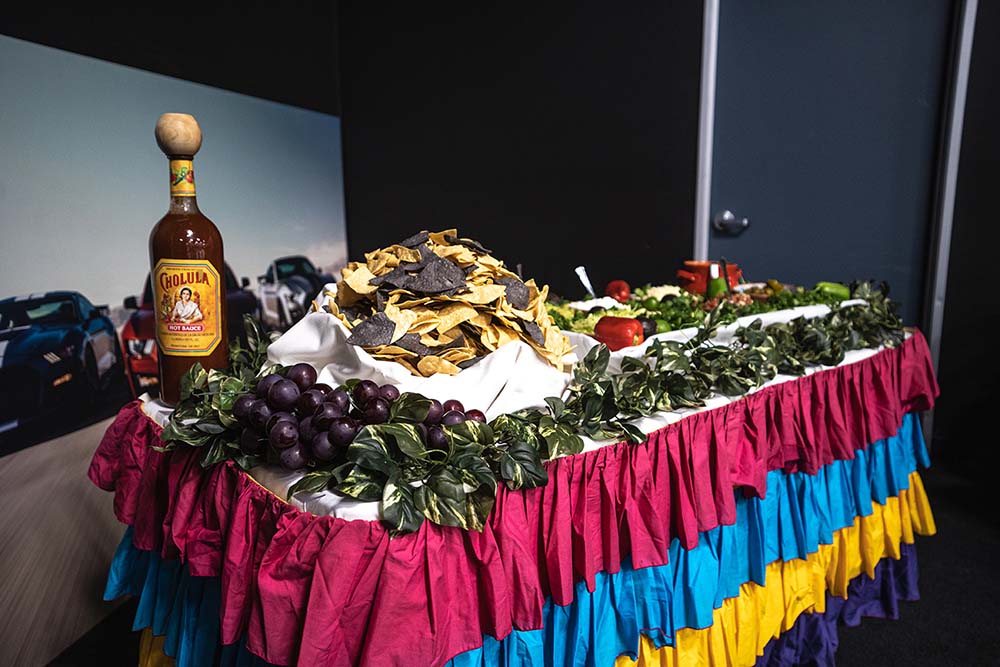 "There's definitely more of a demand for Mexican food catering," he adds. "It's good food, and if you've got the right flavors, you just can't go wrong with it. Put it together with a great margarita or a really cold beer, and I mean, come on, what else could you ask for?"
Mae Mae Café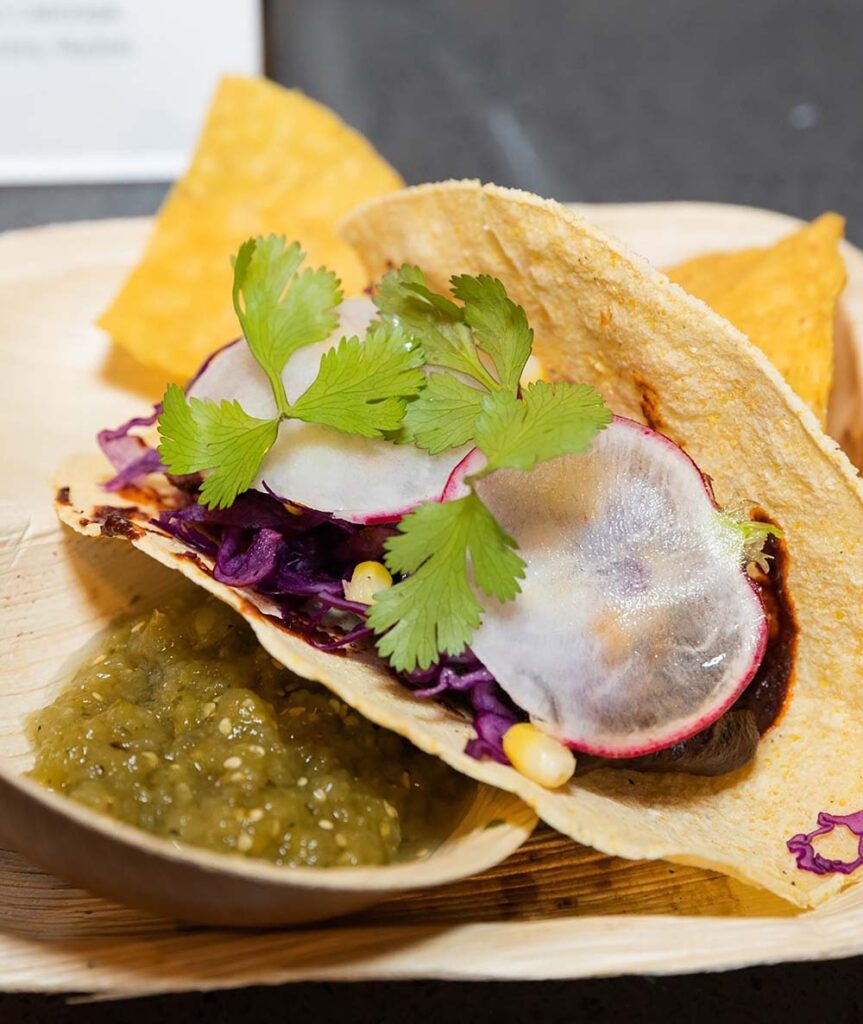 The menu at New York's new Mae Mae Café is inspired by its location—in more ways than one.
"We're in Mott Haven in the South Bronx, with a largely Latin populace," says Liz Neumark, founder of Great Performances, the catering and hospitality company that operates Mae Mae. Dishes at the café reflect the Bronx's mélange of Latin cultures, including Mexican, Dominican and Puerto Rican.
Great Performances' commissary kitchen and offices are in the same building as Mae Mae, and Neumark describes the neighborhood as "a bit of a food desert." So, the Great Performances team was determined to make the menu healthy.
"It's also a neighborhood that could use some greening, so the idea of incorporating a plant store element came into play," says Neumark. "Once we embraced that, we thought, why not make it all plants?"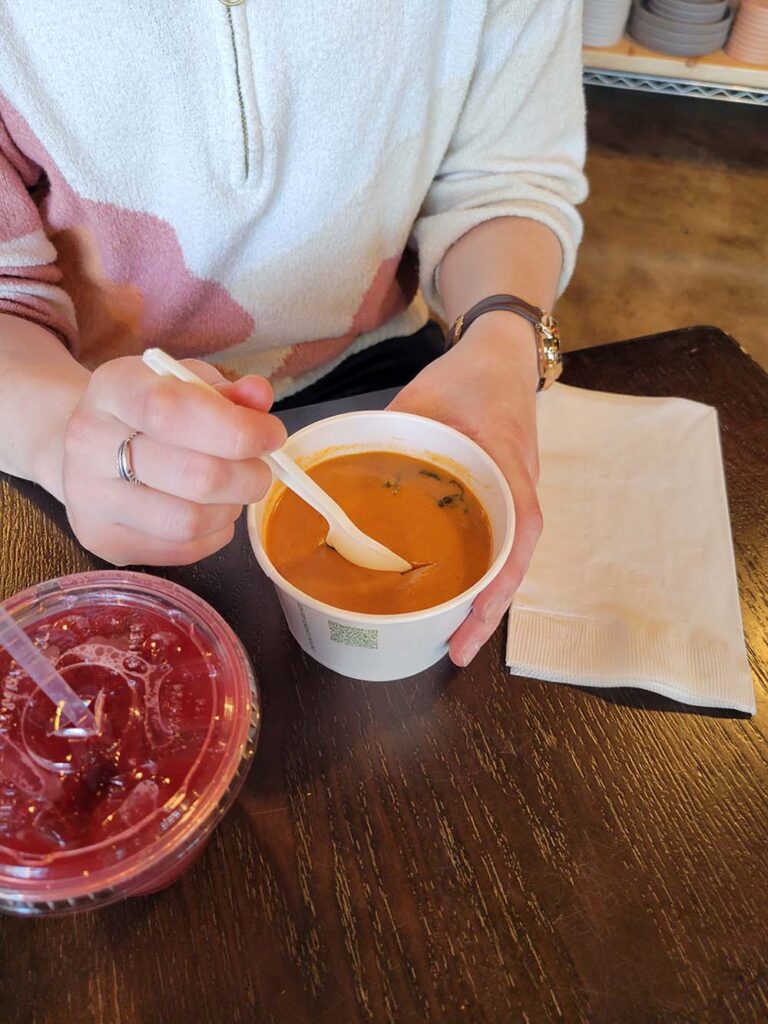 Described as the Bronx's "first plant-forward restaurant and plant emporium," Mae Mae offers a vegan menu featuring many ingredients grown at Katchkie Farm, Great Performances' upstate organic farm—mushrooms, tomatoes and onions, for example, but also such herbs popular in Latin food as epazote and Mexican oregano. "We were already growing cilantro at Katchkie Farm; now we're increasing the crop!" notes Neumark. "We've also added an assortment of hot peppers, from poblano to serrano."
Alongside such menu items as horchata rice pudding, guajillo nopal tacos and hot quinoa porridge, Mae Mae sells potted plants and shares in Katchkie Farm's CSA (Community Shared Agriculture). "The whole CSA concept is new to the neighborhood," says Neumark. "There are a lot of questions and enthusiastic conversation about it." Soon customers will be able to buy fresh produce on site from a glass-fronted refrigerator and, during the summer, pick up farm-fresh bouquets.
Not only does Mae Mae offer catering, but Great Performances will also soon start offering clients a Latin-inspired vegan station based on Mae Mae's menu.