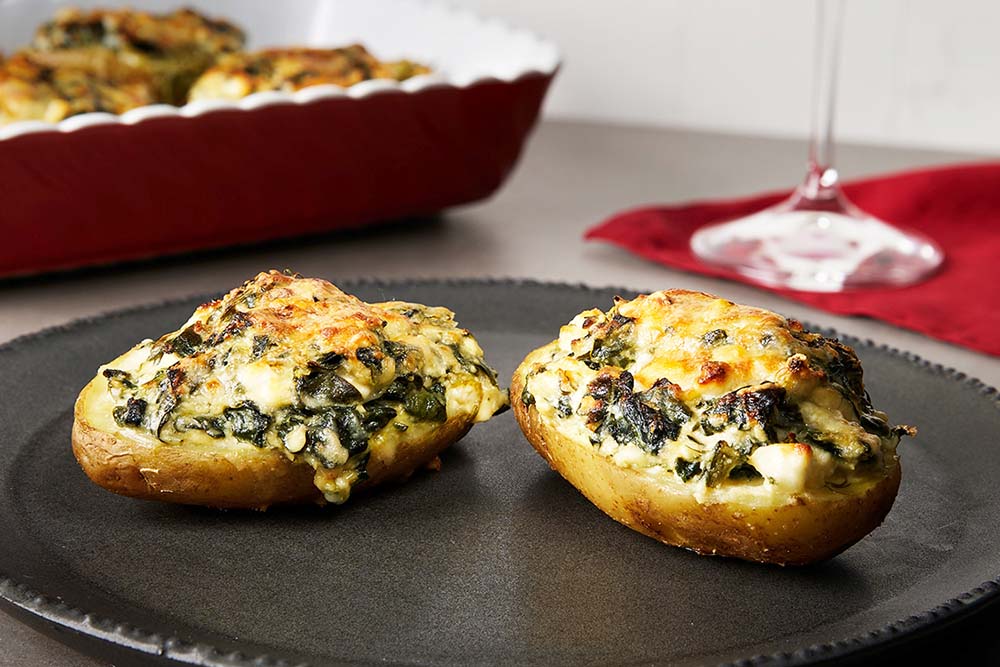 By Diane Kochilas, creator and co-host of PBS' My Greek Table
In the Greek kitchen, the plant-based options for Thanksgiving—or any feast, for that matter—are endless. One of the things that sets Greek cooking apart from other culinary traditions in the Mediterranean isn't only the wealth of plant-based options, but the wealth of plant-based main course options!
On a holiday like Thanksgiving, going without the centerpiece crisp and crackling protein—a whole or segmented roasted turkey—might seem like a difficult obstacle to overcome. Here are a few tips for creating a satisfying, delicious and healthy plant-based Thanksgiving, with a recipe culled from the latest season on my PBS series, My Greek Table.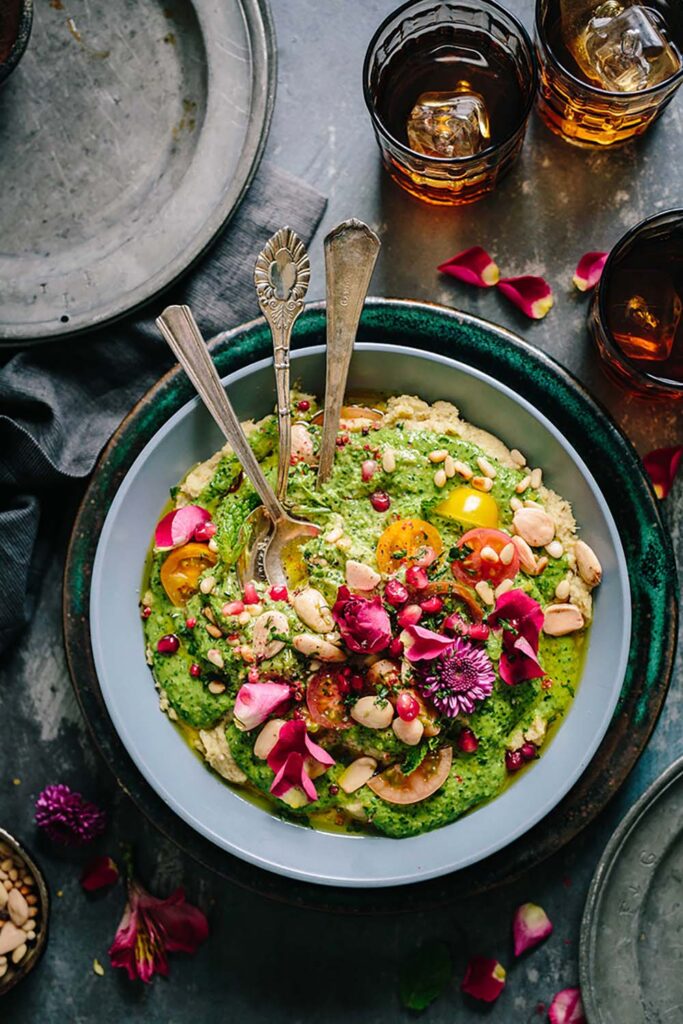 Create a plant-based centerpiece. Thanksgiving is traditionally focused on the big bird and all the satellite dishes that accompany it. You can recreate this by presenting an impressive and filling main course that's plant-based. Vegan and vegetarian moussaka, for example, made with sweet potatoes and/or pumpkin, is a recipe that will definitely create a focal point and sufficient "ooohs" and "aahhs" at the table.
Think about variety. That means planning plant-based options that create variety in color, texture, heat (spice) level, serving temperature and even ease of preparation.
Vary the flavors. I like to think in two parallel directions when I create a plant-based menu: One is to create dishes that rely on a spice palate—a ginger-cumin pumpkin or carrot soup, for example—and the other, as counterpoint, is to create dishes a little truer (at least in my case) to the tenets of Greek cooking, which is characterized more by an herbal palate. Something like a greens and phyllo pie, maybe with a little shredded carrot or winter squash, and a whole bevy of herbs, including fresh oregano, marjoram, mint, parsley, dill, fennel, lemon balm, a touch of sage, a touch of thyme, basil, etc., all working together in a filling that is extraordinarily subtle but complex, too. The use of herbs will surprise you!
Make sure there's a bit of everything on a plant-based table—options for vegans and vegetarians alike. Use real food, not processed plant-based options, for the best flavor and healthfulness. Create a menu that includes something bready, something bean-based (for protein), something green, something spreadable and dippable, something with nuts, and a great soup and salad.
Use olive oil to achieve "craveability." In the Greek kitchen, our plant-based dishes—especially slow-cooked vegetable casseroles like green beans with tomatoes, onions, garlic and herbs (green beans are a classic Thanksgiving option on American tables)—achieve a textural comfort level that is enhanced by olive oil. How? Olive oil is the cooking fat, and over, say, an hour or more of cooking, a) the natural sugars in vegetables have a chance to develop, lending depth of flavor to any dish; and b) the olive oil acts as a conduit for all those delicious flavors melded together over long, slow, low-heat cooking. Fat, sugar and salt are what makes food craveable. The underlying sweetness achieved by long cooking, a good fat like olive oil, and a little flavor from good sea salt will make a classic pot of green beans irresistible!