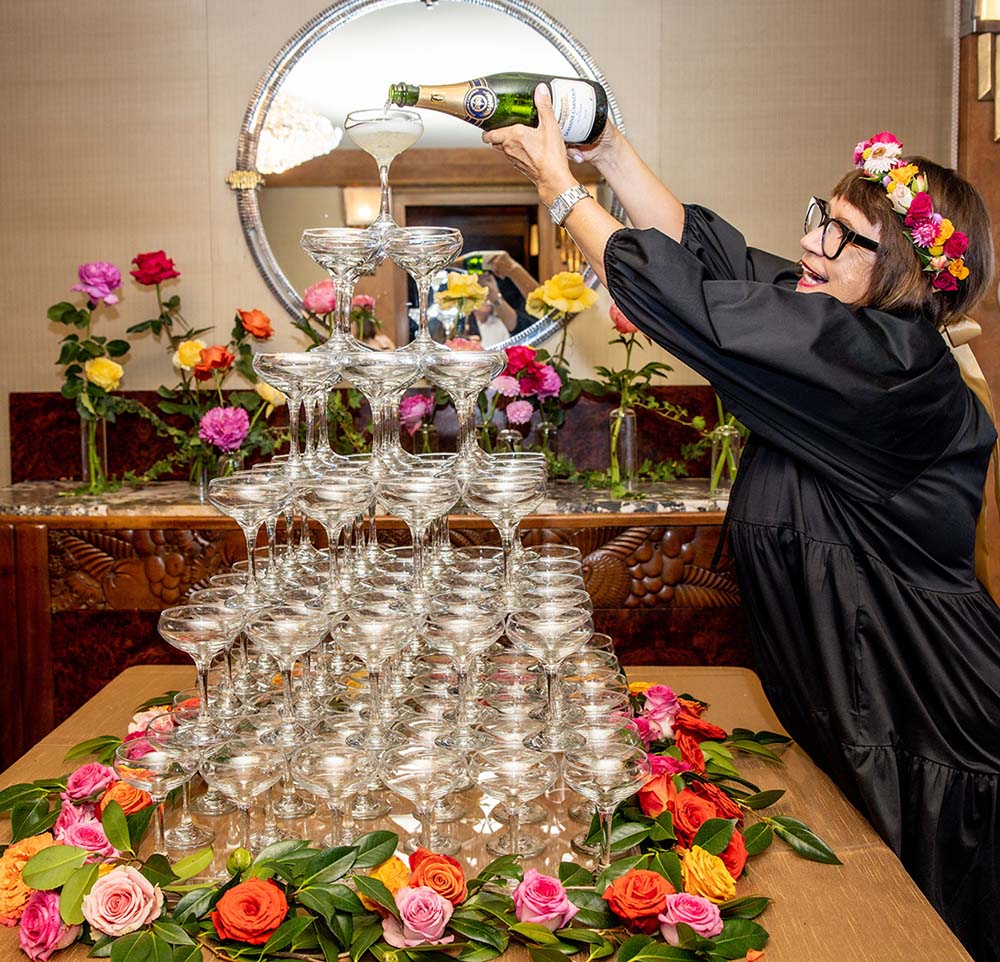 Pauline Parry, the award-winning founder and CEO of Good Gracious! Events, shares recipes and memories in My Culinary Love Story
By Sara Perez Webber
Award-winning caterer Pauline Parry made good use of the downtime brought on by the Covid pandemic—she wrote a book.
Los Angeles-based Parry was inspired to pen a memoir after visiting her family in England. "My nephew and nieces—now in their 20s and 30s—were asking my dad from Poland how he met my mother in England, like they had never heard the story," says Parry. "So, on my way back to America, I said to my husband, 'I think I'm going to write why we came to America and put it with our important documents.'"
While Parry initially meant for the tale to be just for her family, her husband Dennis encouraged her to lengthen and publish it. After all, Parry had written another book, Food, Fun, Love: Party Styles—featuring recipes and Parry's tips for creating enjoyable events—in 2009.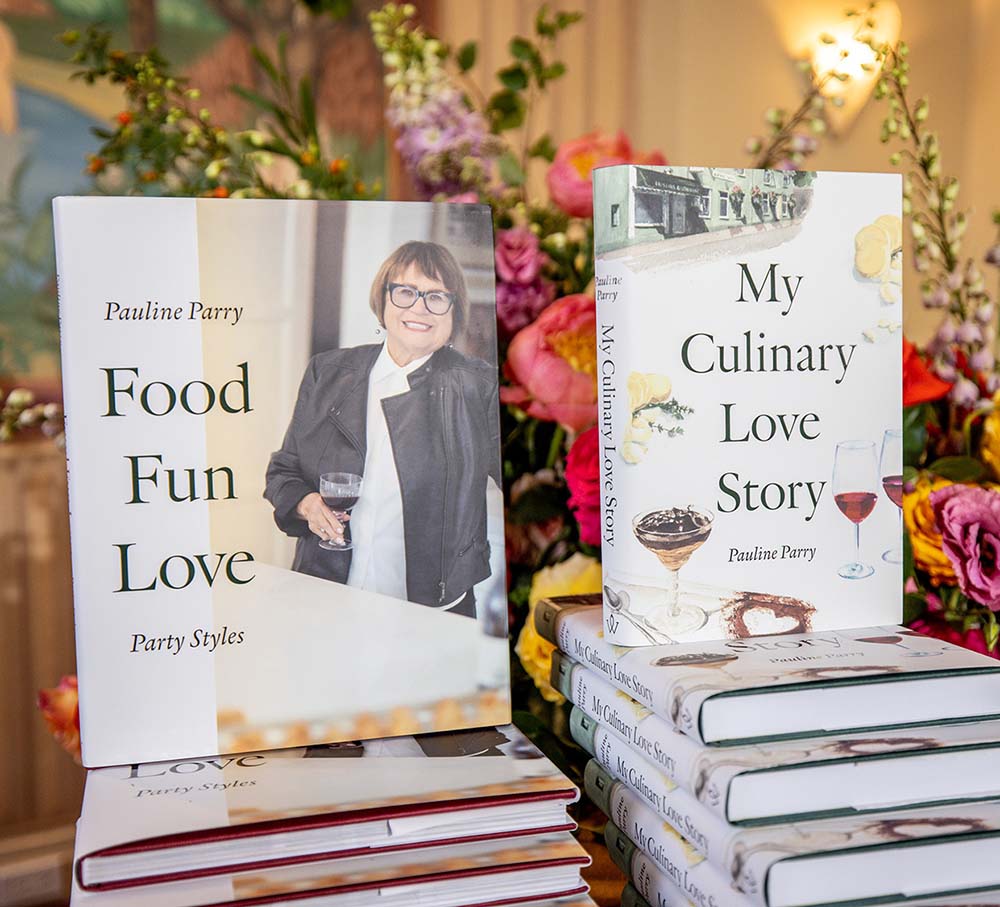 The result is My Culinary Love Story, a memoir that covers Parry's early years in the hospitality industry in England as a single mother of two children, Joanne and Ross. As Parry works her way from a French bistro in a small town to a Michelin-starred restaurant in a castle, which she helps convert into a hotel, she meets and eventually marries Dennis.
The book ends with the family's relocation to Southern California, where Parry would open the successful catering company Good Gracious! Events in 1984.
In the prologue, Parry explains the crux of the story: "Food is an important part of it, as is love. Both are the foundation on which my marriage and my business are built. It's the reason I say that everything I do has been guided by food, fun, and love." Parry intersperses the memoir with 64 recipes that relate to what's happening in the book—such as an escargot recipe after describing how she would forage for snails while working at the bistro—accompanied by beautiful watercolor illustrations by Janette Carpenter.
My Culinary Love Story is the kind of book you can picture as a cozy, Hallmark-style movie, with picturesque English inns, Christmas gatherings around the fireplace, lots of scenes of scrumptious meals and a sweet love story to tie it all together.
In fact, two screenwriters have adapted the book into a screenplay. When asked who her dream cast would be, Parry—a true Angeleno after decades in California—knows just who she'd choose: "Claire Foy and Matthew McConaughey, or Anne Hathaway and Orlando Bloom."
The book has been a hit with her original intended audience. Parry's daughter Joanne Purnell, who is president of Good Gracious! Events, cried while reading the memoir cover to cover in one evening. Parry's 10-year-old grandson George declared his favorite part to be "everything my dad was in."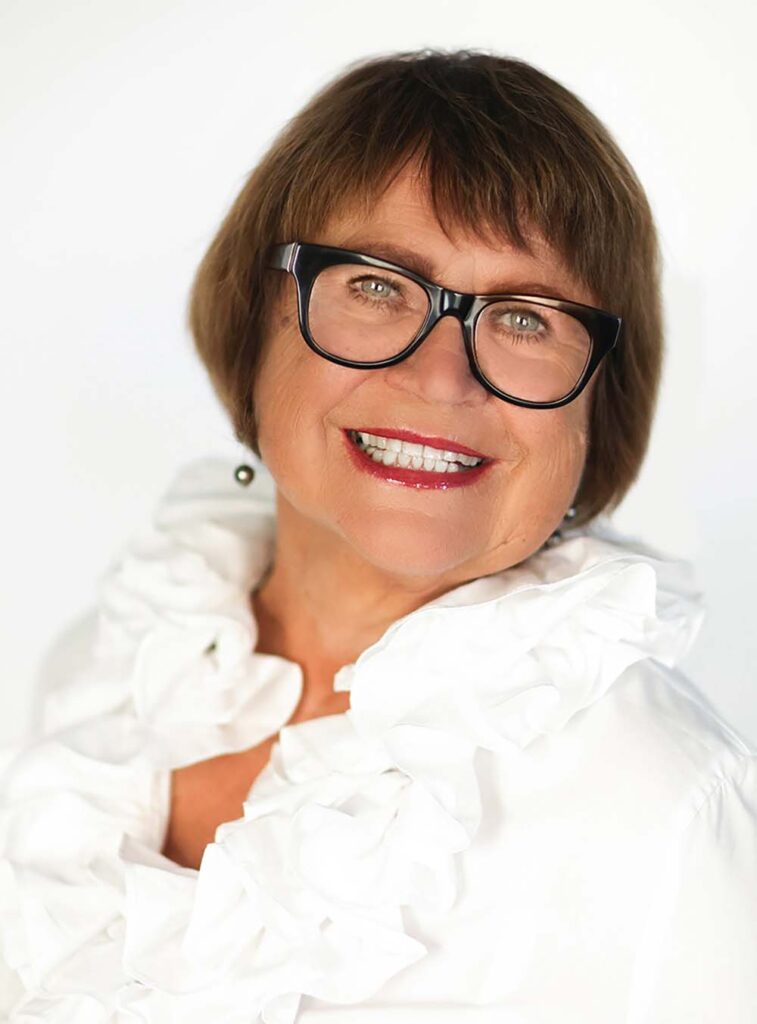 CFE recently caught up with Parry to learn more about her writing process and why she would encourage other caterers to put pen to paper.
CFE: Did you keep a journal during the years covered in My Culinary Love Story, helping you to recall details from that time?
PARRY: No, I never had a journal. When I found myself reflecting on my life, I started to remember more than I thought. Only once did I call my sister for clarification, and it was really about the timing in the story.
CFE: How did you go about getting the book published?
PARRY: Liese Gardner was my editor, and she did all the legwork for this task. We stumbled upon White Fox Publishing, an English company with an office in Los Angeles, a self-publishing company that really gave you white-glove service to get it published. I chose this route as I thought it might be more efficient and painless and could give us the right guidance. It was a little more expensive route, but it worked for me.
CFE: As this memoir is your second book, do you find that books are a helpful tool for introducing yourself to clients or generating business?
PARRY: The books are definitely helpful. It suggests we are serious about what we do and experts in our line of work. And clients think it is "cute" that their caterer is an author as well.
CFE: For other caterers thinking about writing a book, what advice would you give?
PARRY: You have to be committed and focused. Outline what you want to share, and when you have that template, you have the plan to make the book happen. You don't go into writing a book to make money, but it will give you recognition and will drive potential clients to you, as it is a great marketing tool.
For more information, visit paulineparry.net. My Culinary Love Story is available for purchase on Amazon.com.