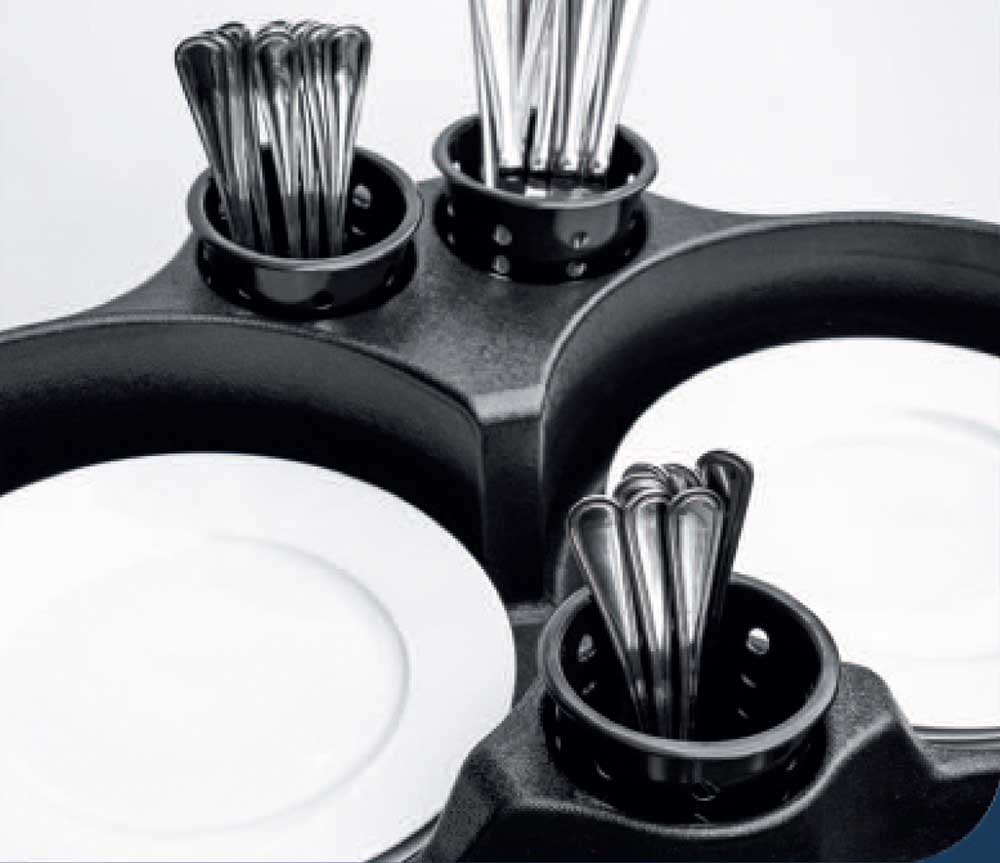 Serve and clear in your banquet or foodservice operation with efficiency, safety, and outstanding presentation like never before. The Catering Tray Pro™ is a paradigm shift in banquet service and a revolutionary departure from the industries traditional oval trays.
Ergonomically Engineered for Safety and Comfort:
Catering Tray Pro™ is a marvel of ergonomic design. Featuring two 12.5″ compartments for even your larg­est round dinner plates and strategically placed car­rying handles, it distributes weight evenly, ensuring a balanced load for servers. With our compartmen­talized design, servers can confidently navigate from your kitchen to the banquet or dining room floor with confidence.
Separation of Plates, Silverware & Food Leftovers:
Catering Tray Pro™ intelligently designed compart­ments keep everything in their place. Plates nestle securely, while three dedicated compartments house knives, forks, and spoons separately from leftover food items. This separation virtually eliminates the risk of your expensive silverware being thrown into the trash receptacle back in Stewarding. When fully loaded with soiled plates and silverware, Catering Tray Pro™ is perfectly balanced, making each lift for your team a breeze.
Lightweight Champion:
Weighing in as a featherweight at 4.1 lbs, Catering Tray Pro™ is slightly lighter than a standard oval tray of comparable size. Perfectly placed carrying handles for both right – and left-handed servers ensure confident tray lifts every time.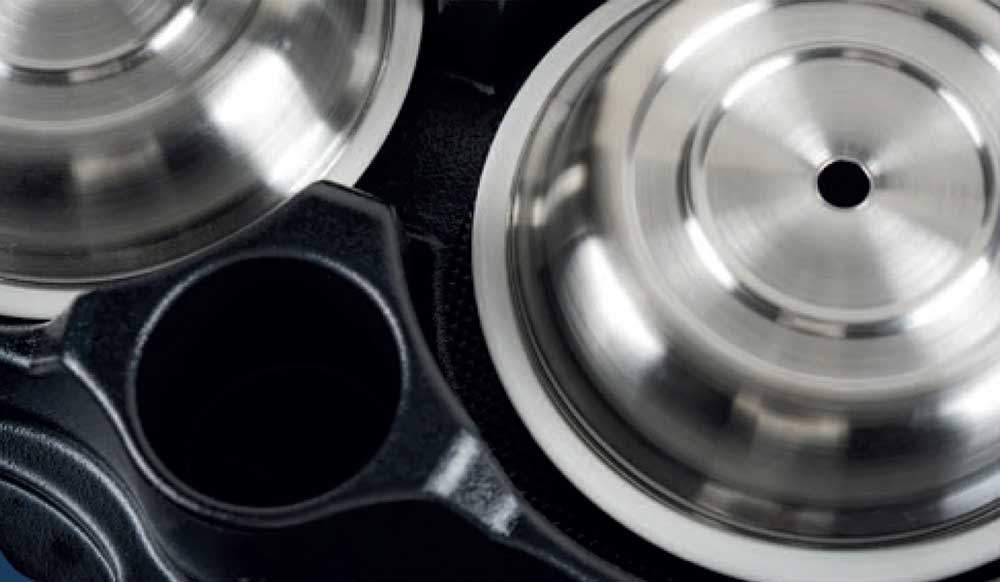 Aesthetic Excellence:
Elevate the dining experience with a tray that exudes elegance and professionalism. The Catering Tray Pro™ isn't just a utilitarian tool; it's a statement piece that complements any banquet or dining room setting. Guests will notice and appreciate the thoughtfulness, attention to detail and organization.
Invest in quality, invest in safety, and invest in the sat­isfaction of your guests and servers alike. Order your Catering Tray Pro™ now and experience the difference. Serve with confidence, carry with ease, and impress at every turn.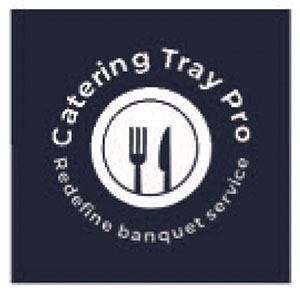 Email us for a quick reply at: [email protected]
For more information, including introductory pricing, visit us at www.cateringtraypro.com