A Q&A with Keri Maxwell, product manager at Sterno
The ability to successfully execute an outdoor catered event is one of the key lessons from the pandemic. One of the biggest challenges when serving food outdoors is how even the slightest breeze can diminish the performance of chafing units. Operators have adapted by using a variety of spur-of-the-moment solutions that may be effective but usually don't look great—we've all seen the foil-wrapped chafer or butane stove.
Sterno's outdoor serving and cooking units are attractive, durable and highly effective in the breeziest conditions. We sat down with product manager Keri Maxwell to learn what Sterno is serving up.
CFE: Keri, working outdoors can be tough. Tell us about the products that will make life easier for your customers.
KM: We have a great set of WindGuards in several different finishes to help elevate any outdoor setting or event. The benefit of a WindGuard is that it blocks the wind from extinguishing your flame and making your food cold. This helps keep your food at a safe temperature twice as long. You're going to save time and money using our WindGuards because food waste is minimized. Guests are going to be happy enjoying hot food, and you won't have the inconvenience of relighting fuel that's blown out.
Our latest Chalkboard Chafer allows you to customize the look and feel of a basic stand-alone chafer and adds that special touch to any event. We also have our Silver and Copper Vein finish as well as our Stainless Steel line, which is the most durable line of WindGuards and made to handle the rigors of foodservice. We carry several finishes so you can find the perfect fit for your next event. We want you to entertain with style, and we're here to help you do it.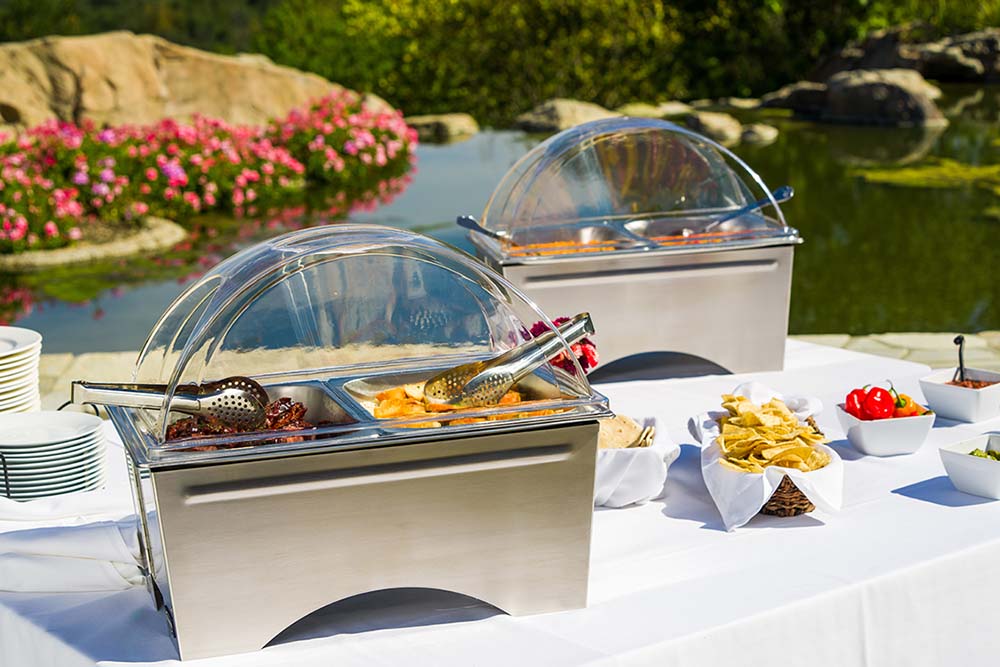 CFE: Traditional chafer lids may help keep food hot, but they can be a hassle to manage during service. Any solutions?
KM: We have the perfect solution with our ClearDome Lid. You'll have complete visibility and access to your food without having to remove and store an extra piece of equipment. The clear lid is sturdy and heat-resistant as well. The lid is stackable, making it easier and more convenient for you to transport and use. It's the perfect solution for not only serving but for your guest to use as well.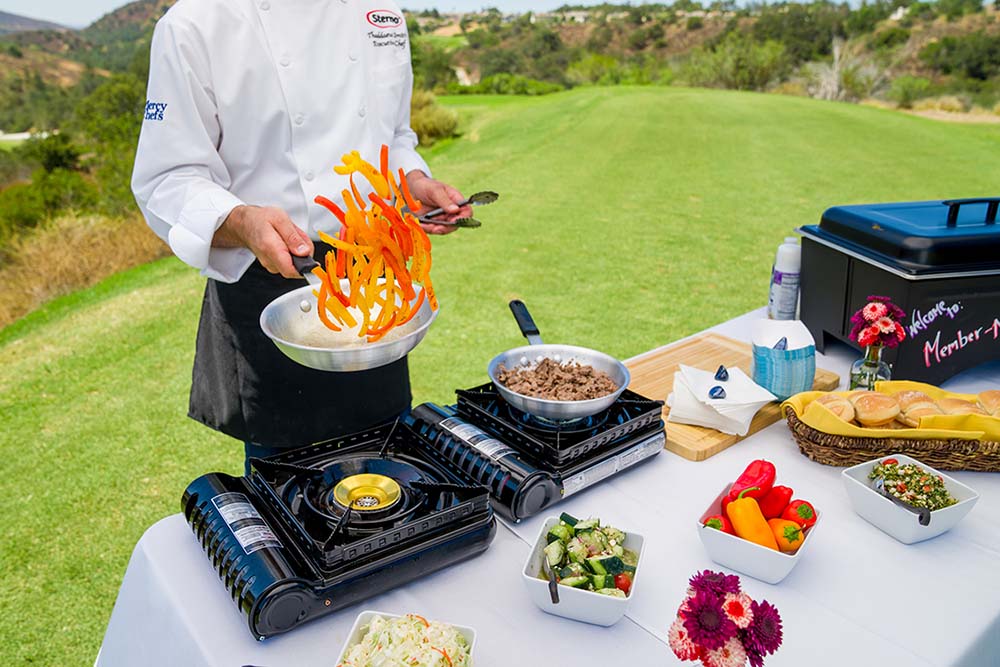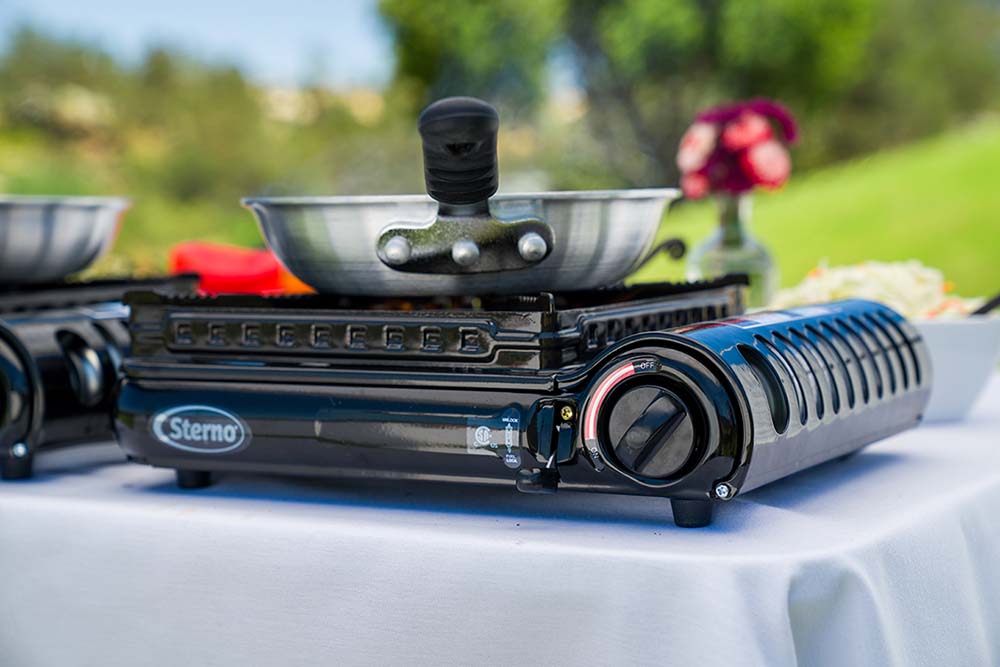 CFE: Let's move next to action station cooking. The wind can really have a negative impact on butane stoves. How can Sterno help?
KM: Our 15K Butane Stove has a wind-block feature to help protect your flame while you're preparing food for your guests. This feature creates a barrier around your flame, minimizing the likelihood your stove would need to be reignited. It's also a high-heat solution, offering 15K BTUs, which allows you to serve outdoors with confidence. We want you to have the best experience while serving your guests, and this wind-block feature will help you do just that.
CFE: Where can operators learn more?
KM: We'll be front and center at both the Catersource and National Restaurant Association shows. If you plan on attending either or both, please stop by. And be sure to check out Sterno.com to see all our products, training materials and videos.