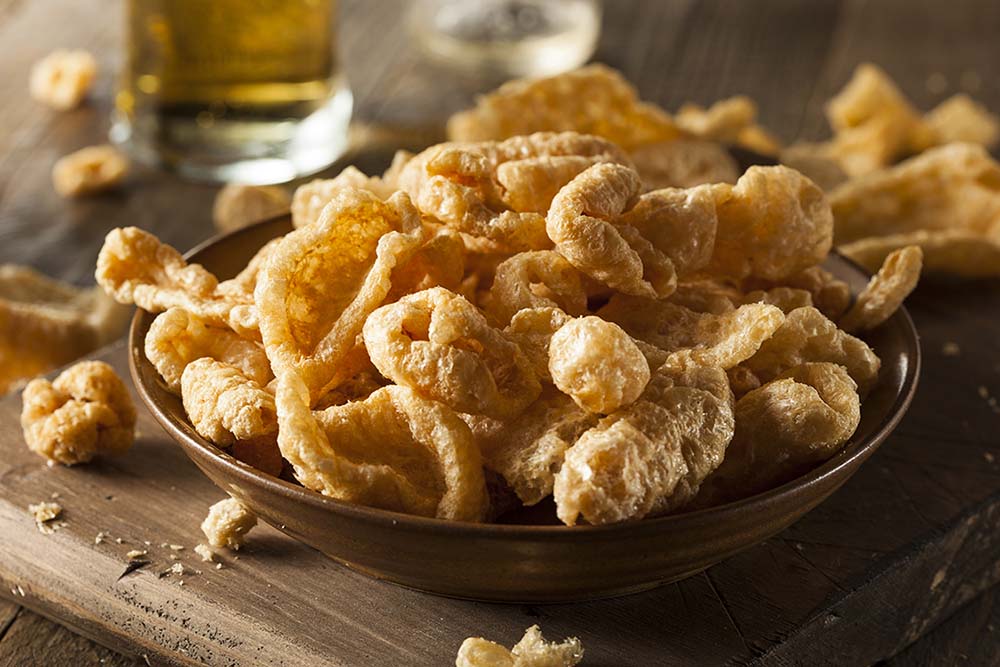 Chefs everywhere are calling on this legacy ingredient to turn recipes into consumer adventures
By Tim Byres, James Beard Award-winning cookbook author and chef
Pork rinds – those delicate, crunchy, savory and flavor-packed snacks – are finding their way to fine dining tables as well as pubs and wine bars. They're showing up in a variety of recipes – many of which have been traditionally thought of as out of reach' but are now trendy and easier to create in a foodservice kitchen. Pork rinds are doing double-duty as an ingredient, reinventing recipes in menus from north to south and east to west.
For most of my professional career, I've found myself working in, with or owning high-caliber restaurants. But recently, I've been drawn to something different. Today I spend most of my time consulting with individuals and restaurant groups, helping truly creative chefs turn up the dial on using new and uncommon ingredients that connect guests with a more cultural and familiar experience. And to me, ingredients such as pork rinds fit squarely into that ideal.
Pork rinds have been around for centuries, mostly serving as a snack. But today, we find that simple foods like pork rinds – which are often just pork skins and salt – become seriously complex when you introduce them as an ingredient. My favorite pork rind is Southern Recipe Small Batch. They add a savory, bacon-y, gluten-free flavor to a dish that somehow is hard to find with traditional seasonings. And, in a world of speed, an easy and unique go-to ingredient is always a plus.
In bustling restaurants, cooked-to-order rinds are great, because they afford chefs the opportunity to go straight from the fryer to the bowl. They serve up an experience – an appetizer or a snack that is still crackling when it arrives at the table, where guests can season the rinds to their own taste. And the experience is where it's all at when it comes to a successful restaurant.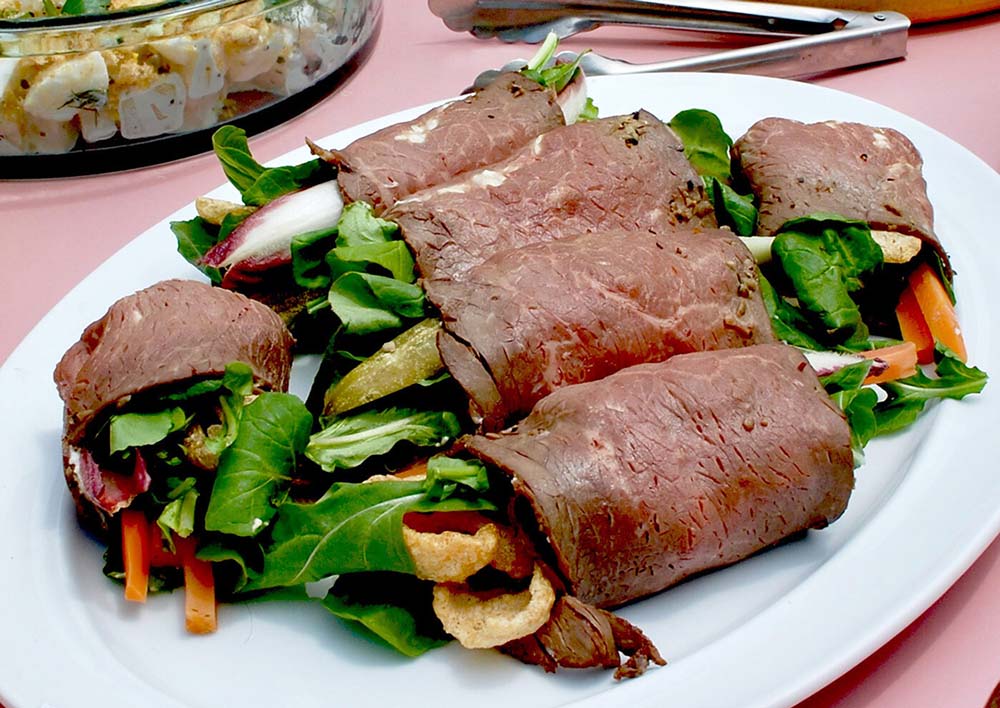 Satisfying Guests Who Follow Gluten-Free and Keto Diets
One of the mounting challenges in a busy foodservice kitchen or restaurant is meeting guests' dietary preferences and needs. I also turn to pork rinds as a way to address these challenges. If chefs are attempting to break away from the pack while also trying to corner gluten-free or keto guests, pork rinds are a great breadcrumb replacement, adding pork flavor and crunch with an unexpected twist. Mixing fresh vegetables with pork rinds often brings balance and texture to a unique side dish that's light and fresh as well as a whole-hog adventure.
As chefs, we're all influencing each other, and being creative is a big part of that. For me, that has often meant striving to have recipes that are both presentable and current. It's no secret that lifestyle and food have come together. People are interested in what they're eating, where their food is coming from and the history of that food. Staying in front of that is important.
One of my favorite uses for pork rinds is to serve them finished with a mustard oil and the chef's own spice seasoning, alongside a chili dip or a salsa, a crème fraiche or sour cream. And, as an added bonus, from an operational standpoint, pork rind pellets on their own store really well, plus they're affordable and easily trainable, which is always desirable.
But there are recipes that also really open eyes with innovation and creative appeal. Here's one of my favorites. This is one of those dishes that everyone will be asking you for again and again. Enjoy!
Pork Rind Salad Stuffed Beef Roll-Ups
YIELD: 8 beef salad rolls
INGREDIENTS
1 four-ounce bag of Southern Recipe Small Batch Pork Rinds
1 eight-ounce package cream cheese
4 teaspoons prepared horseradish
¼ teaspoon kosher salt
1 pound roast beef, deli-sliced
2 bunches (about 4 cups) arugula
16 endive lettuce spears
1 jar of your favorite vegetable pickles (carrot, green bean or dill cucumber)
METHOD
Combine the cream cheese, horseradish and salt in a small mixing bowl. Whip until smooth and spreadable.
To make the salad, layer in the ingredients before rolling tightly. Lay out a large slice of roast beef, and spread on some of the horseradish cream. On top of the cream, layer the remaining ingredients in this order: a slice of pickle, some arugula, pork rind, more arugula and two leaves of endive spears. Then roll it up. (Note: The pork rind is intended to be a crunchy element to the handheld salad, with the arugula on either side of the rind helping to keep it crispy).
Place the assembled roll-ups on a platter and serve with your favorite Southern Recipe Small Batch Pork Rinds.
ABOUT THE AUTHOR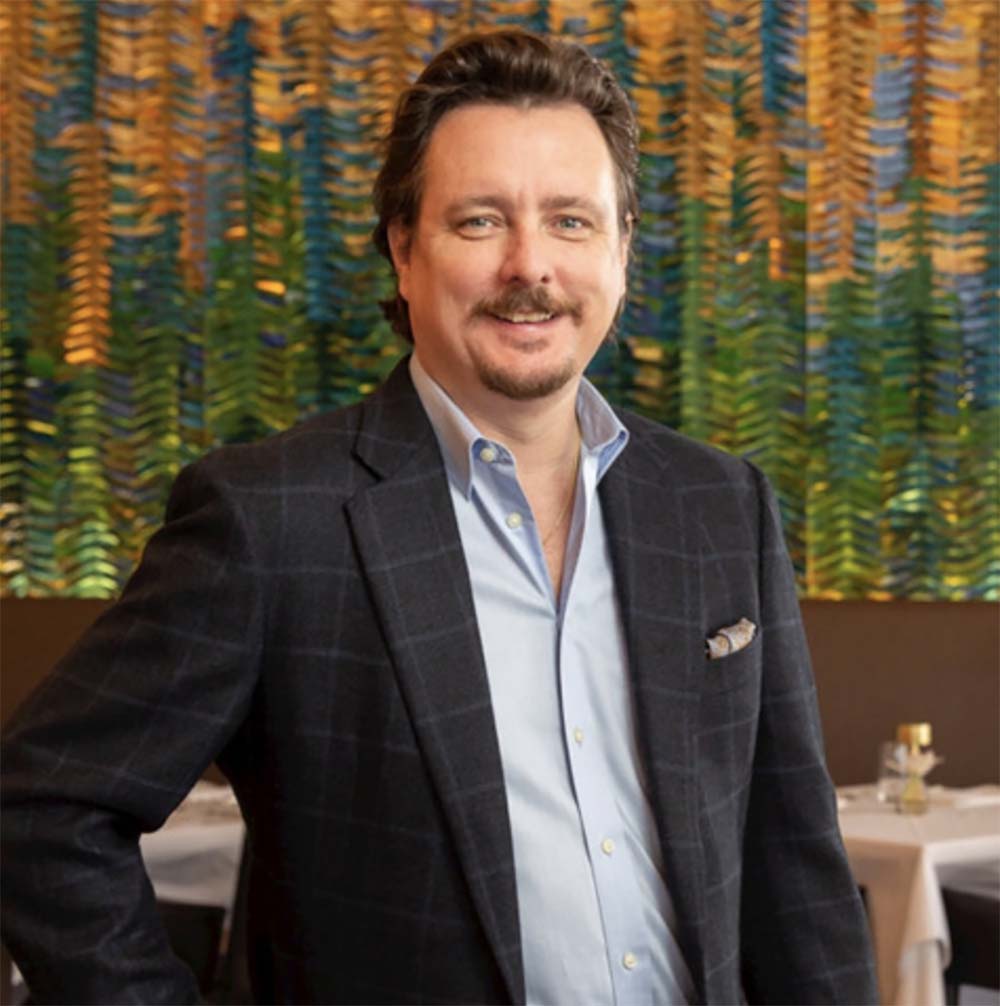 Tim Byres is a James Beard Foundation Award-winning chef as well as a consultant, entrepreneur, author, educator, gardener and outdoorsman. In the early years of Byres' career, he was named People's Choice Best New Chef by Food & Wine magazine and supported the U.S. State Department's diplomatic missions as part of the American Chef Corps.
He became an established name in the international food scene thanks to his groundbreaking Dallas restaurant SMOKE. With the 2014 publication of his first book, Smoke: New Firewood Cooking, Byres established himself as an expert in live-fire cooking, a unique style of entertaining that highlights the bold flavors found within the landscapes of the American Southwest. Drawing on his experiences hunting, fishing, foraging and farming across the American Southwest, as well as the traditions of heritage kitchens from Europe to the Deep South, Byres set out to reinvent firewood cooking as the foundation for a unique culinary style that marries modern sophistication with stripped-down authenticity.
Today he is a sought-after creative consultant who specializes in unearthing the "food voice" from bioregions around the country. His creative use of seasonality, geography, cultural heritage and primitive technology expands the boundaries of fine cuisine by paying conscious homage to the earth and to the traditions that honor it.