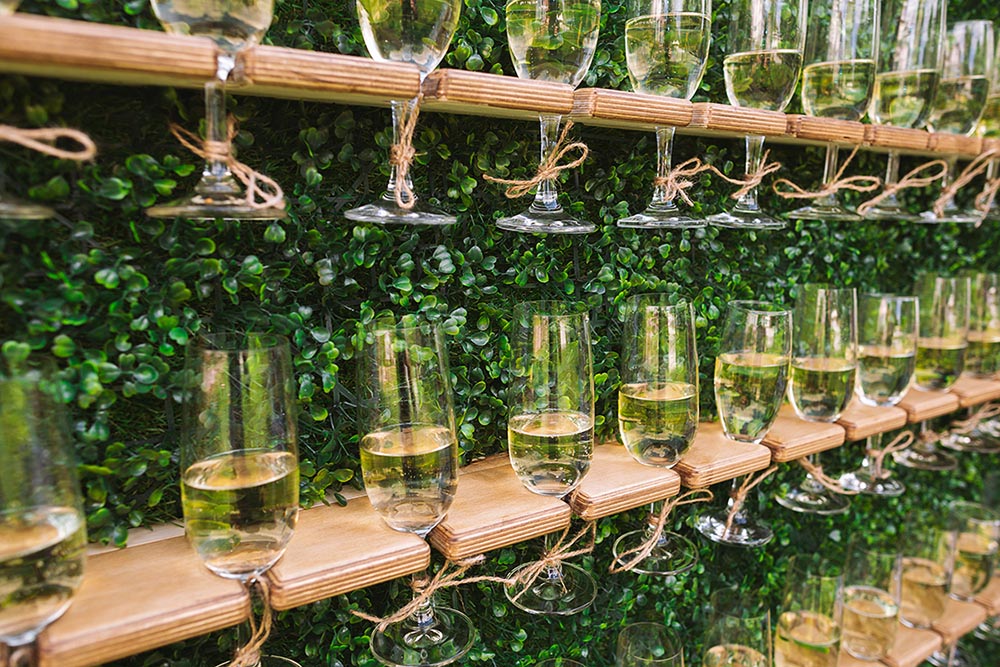 Jason Savino of Potions in Motion explains how his company is serving drinks safely at weddings—and what guests are ordering
While corporate business is still hard to come by, wedding business in South Florida is coming back, says Jason Savino, CEO of Boca Raton, Fla.-based Potions in Motion Catering & Events.
Before the COVID-19 pandemic, Potions in Motion catered mostly corporate events. The company—founded in 2006—was a drinks-only catering firm until 2012, when it added a food division. In addition to full-service events and portable bar services, Potions in Motion now also offers a design and décor division, entertainment services and full-service printing.
"We're doing more weddings now than I've ever done," says Savino. "A lot of people are trying to make up for lost time, or they had a wedding ceremony over the summer, and now they're trying to schedule the social aspect. We're seeing a big rush for that." Florida moved into Phase 3 of its reopening on Sept. 25, lifting the restrictions on event capacity. Potions in Motion has gone from catering microevents for fewer than 20 guests after the onset of COVID to, since late September, weddings for 75 to 100 guests.
To serve food safely, Potions in Motion has employed such methods as plexiglass shields, portable hand sanitizer stations, staffed buffets and an array of individual vessels—bento boxes, wicker ramekins and Asian spoons, for example. "If you touch something," says Savino, "it's yours."
Of course, bar serving methods have also changed due to the pandemic. Savino outlined several of the adjustments made by Potions in Motion and noted the trends he's seeing when it comes to alcohol preferences.
Shift away from bars
To prevent people from congregating as they line up for drinks, Potions in Motion was placing the bar "behind the scenes" before restrictions were lifted, says Savino, and butler-passing drinks in Mason jars with sealed lids. "We're doing a lot less mixology than we were, because it causes lines," he says.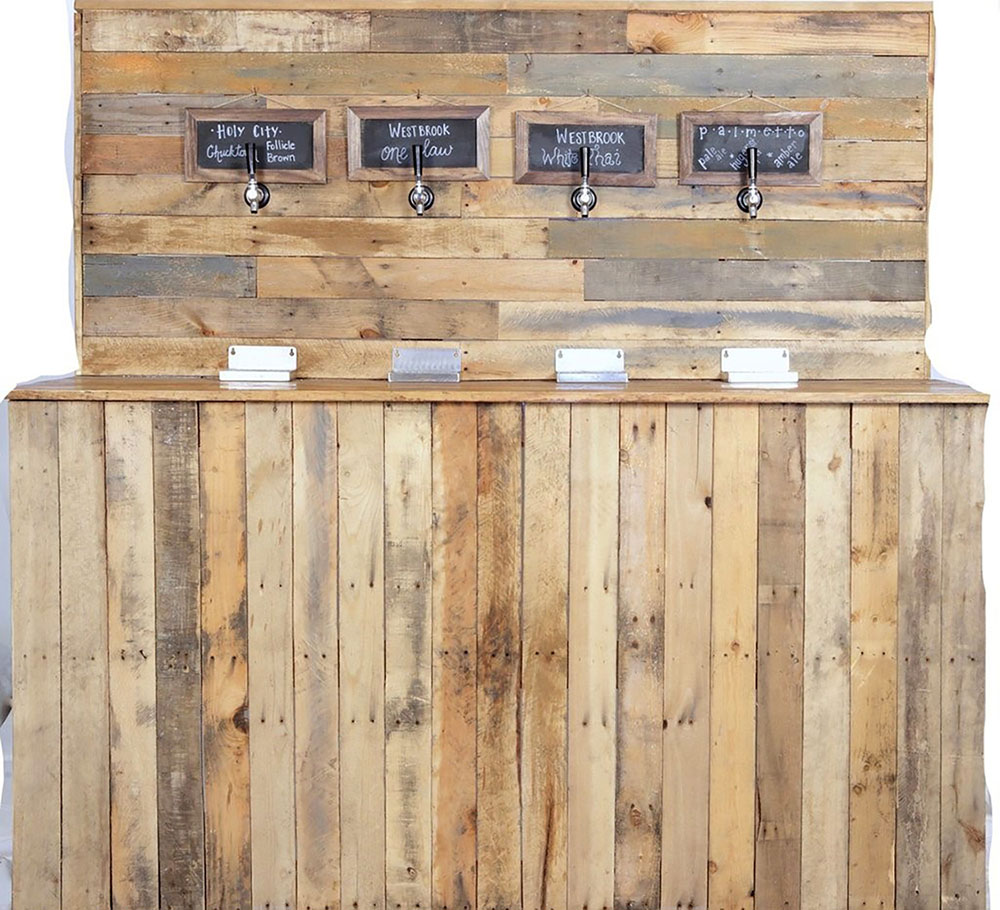 Fewer choices
Since drinks may be butler-passed instead of ordered at the bar, Savino advises offering a signature cocktail menu with four choices at a wedding. The couple can choose cocktails that they enjoy, personalizing the menu, and making the serving process easier and less time-consuming. "The number-one question we get asked at the bar is, 'What do you have?'" says Savino, pointing out that a limited selection speeds up the ordering process. The pandemic, he says, has made people a lot more open to the idea of having fewer choices available.
Canned drinks
"Things in a can are trendy," notes Savino, who adds that canned wine is becoming increasingly popular. It's a sanitary way to serve wine, as it's single-serve, and big wineries now offer it. Furthermore, the hard seltzer trend is still going strong. "We've done weddings with White Claw and other hard-seltzer bars, which years ago would be a big faux pas," he says.
Safe garnishes
Once events started up again, Potions in Motion began serving drink garnishes in ramekins with sealed lids. "We wanted people to feel comfortable with their garnishes," says Savino. "These things are giving people a level of comfort so we can keep going and growing as a business."
Wine and craft beer walls
Potions in Motion has often utilized a champagne wall at events—a topiary wall with racks built in, so guests can pick up a flute as they walk by. These days, to decrease contact, the company is also serving wine from the wall. "We can put anything with a stemmed glass in there," says Savino. "It's grab-and-go."
The company also owns and rents out craft beer walls, which are "hot," says Savino. The wall dispenses four types of craft beer. Potions in Motion will often serve beers all brewed in Florida, including Funky Buddha and Saltwater Brewery. The wall is so popular, says Savino, "because it's very hard to go to a wedding and get tap beer." Since the pandemic, a staff member serves up brew from the wall, which previously was self-service. "It adds in an extra cost to the client, but also ensures minimal cross-contamination," says Savino.
Taste for tequila
While whiskey and bourbon are still "hot," says Savino, there's a growing preference for tequila. Potions in Motion catered many dinner parties for six to eight guests over the summer, at some pairing a tequila drink with each course. "There's so much you can do with tequila now," he says. "You can almost treat it like wine."
For more information on Potions in Motion, visit potionsinmotion.com.