What foods and flavors are trending for 2019? Here are two expert predictions.
By Sara Perez Webber
National Restaurant Association
• restaurant.org/foodtrends
What's Hot—that's the name of the National Restaurant Association's annual trend survey, and that's what it aims to determine. The survey, created in conjunction with the American Culinary Federation, asks Culinary Institute of America-trained chefs to identify food-and-beverage trends for the coming year. Overall for 2019, according to Hudson Riehle, senior vice president of research for the National Restaurant Association, "we're seeing a more eco-friendly perspective and greater emphasis on global flavors/cuisines as well as enhanced availability of healthful items/children's meals, and the exploration of new food sourcing options."
According to the What's Hot 2019 Culinary Forecast, the top trends for 2019 are:
1. Cannabis/CBD-infused drinks
2. Cannabis/CBD-infused food
3. Zero-waste cooking (elevated cuisine using food scraps)
4. Globally inspired breakfast dishes
5. Global flavors in kids' meals
6. Hyper-local (for example, restaurant gardens, onsite beer brewing, house-made items)
7. New cuts of meat (for example, shoulder tender, oyster steak, Vegas Strip steak, Merlot cut)
8. Veggie-centric/vegetable-forward cuisine (where fresh produce is the star of the dish)
9. Chef-driven fast-casual concepts
10. Craft/artisan/locally produced spirits
The What's Hot survey also predicts the top trends in 12 categories. In snacks/sweets, for example, Thai-rolled ice cream takes the top spot, followed by doughnuts with non-traditional fillings (such as liqueur and Earl Grey cream). Uncommon herbs (such as chervil, lovage, lemon balm and papalo) are expected to be the top trend in produce this year. The global flavors topping the survey for 2019 include top-ranked North African cuisine and flavors (such as fuul and tajines), followed by West African cuisine and flavors, Peruvian cuisine, Ethiopian/Eritrean cuisine and flavors (such as berbere and injera) and Filipino. House-made and specialty condiments top the condiment trends, followed by North African (including dukka, shug, harissa and ras el hanout), shichimi spice/powder, gochujang (Korean red-pepper paste) and berbere.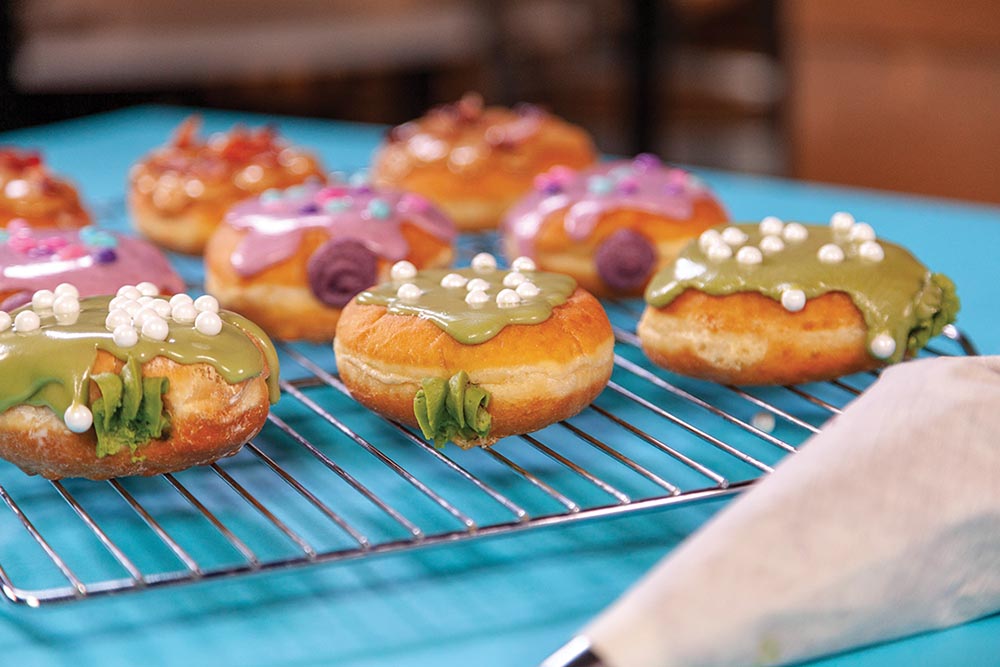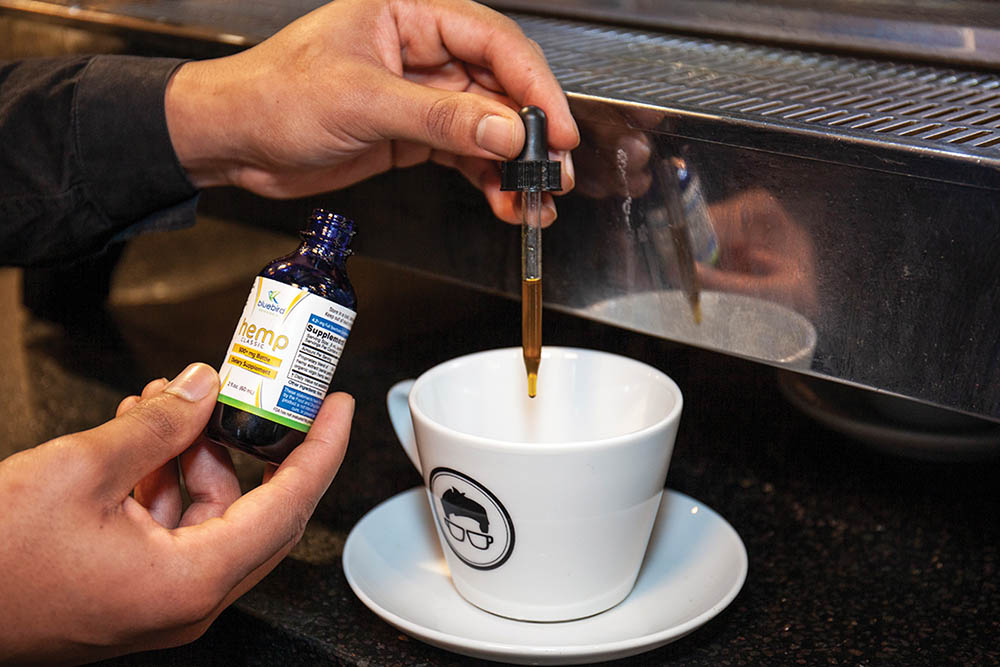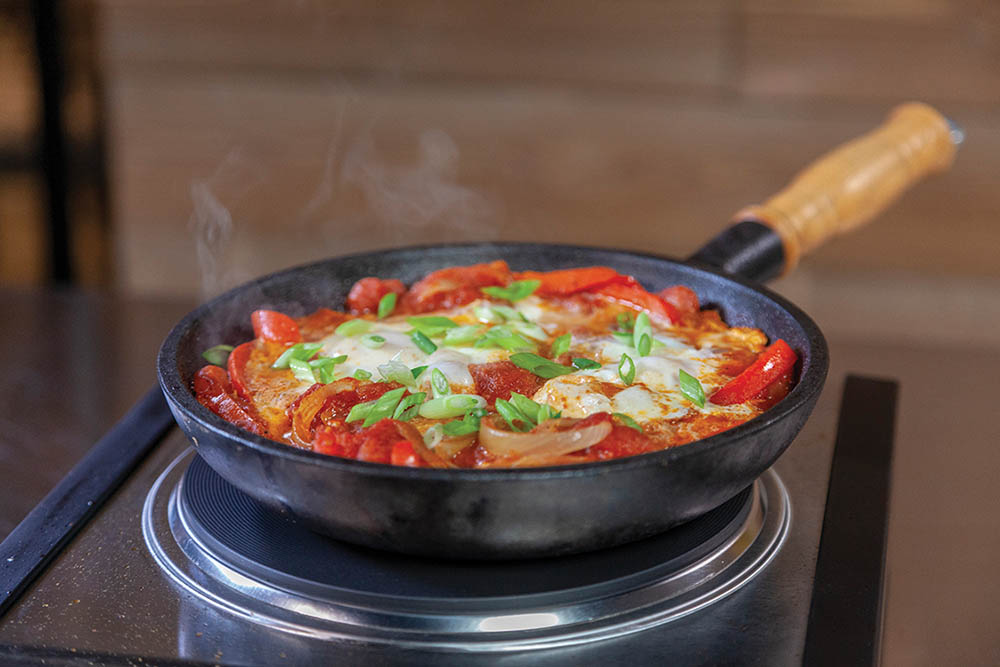 AF&Co.
• afandco.com
Restaurant and hospitality consulting firm AF&Co., based in San Francisco, released its 2019 Hospitality Trend Report, compiled by its in-house trendologists (including president and founder Andrew Freeman) as well as industry experts. The company names "Do the Right Thing" as its trend of the year, with restaurants and hotels working toward such concepts as gender equality in the kitchen and sustainability. Georgian is deemed the cuisine of the year, as AF&Co. reports restaurants dedicated to the food of the Eurasian country are popping up across the U.S.; they're serving such staples as the "Instagram-friendly" khachapuri—a cheese-filled bread boat topped with a runny egg, which AF&Co. crowns the dish of the year.
Artisanal shops serving unexpected savory flavors and fillings are making doughnuts the dessert of 2019, while the comeback cuisine of the year is French; brasseries and bistros are opening across the country, notes AF&Co., serving up classic French fare with a modern twist. A flourishing local food scene makes Pittsburgh the food city of the year in the U.S., with Melbourne, Australia, claiming that title internationally. Additional food trends forecasted for 2019 by AF&Co. include:
Cell-cultured meat (real meat made in a lab from animal cells) and plant-based "meat"
Globally-inspired breakfast, with diverse ethnic fare showing up on morning tables
Seed to table, with chefs working directly with farmers to grow vegetables that put flavor first
"Hummus Among Us," with chickpeas showing up in unexpected dishes, such as hummus milkshakes, chickpea fries, snickerdoodle hummus and green chickpea guacamole
"Mushroom Magic," as restaurants incorporate mushrooms to make meaty dishes more nutritious and sustainable
The New American steakhouse, offering more vegetarian and pescatarian menu options
"Waste Not, Want Not," as the hospitality industry becomes increasingly passionate about reducing food waste and increasing sustainability
"The Changing Food Climate" leading restaurants to adjust their menus to reflect sustainability initiatives
Carb comeback, with a renewed appreciation for heritage grains and artisanal bread preparation
"Exotic & Robotic: New Salads for a New Year," as menus across the country step up their game with globally inspired salads with crunchy elements, bright ingredients and hearty toppings—and one company, Chowbotics, offers a salad-making robot.