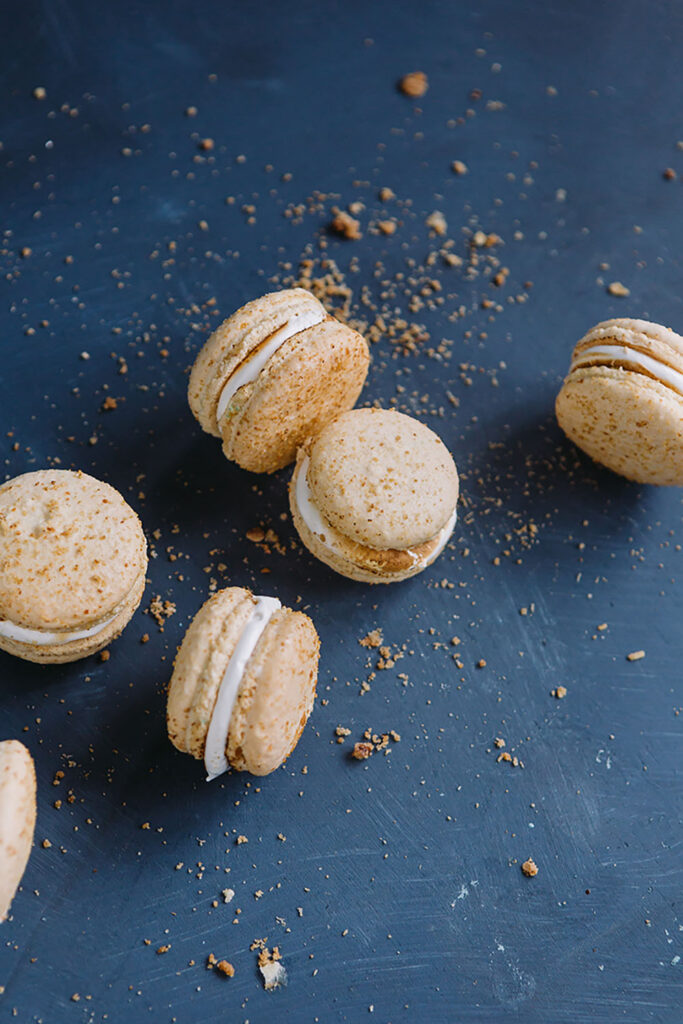 How caterers are adding a nouveau spin to this classical cuisine
By Connie Jeske Crane
When it comes to American and French food, the relationship hasn't always been sympathique. There was a time when we viewed French cuisine and starchy traditions like flambé and tableside service as the epitome of fine dining. Over time, though, we drifted away, curious and eager to tango with other flavors.
Just a few years ago, food writers talked about "the waning of French culinary autho`rity" (as Yale professor Paul Freedman wrote in a 2016 piece for The Conversation). And French cuisine's popularity seemed to be declining within France itself. Infamously, in a 2014 New York Times article called "Can Anyone Save French Food?," Michael Steinberger portrayed young Parisians as clamoring after fresh dining adventures, scarfing down shockingly unorthodox fare such as gourmet hamburgers and pork buns (mon Dieu!).
More recently, however, French cuisine has undergone a resurgence. In a May 2018 article for Eater, George Reynolds notes very good French restaurants popping up in U.S. cities like New York, San Francisco and Minneapolis. While these eateries serve unapologetically French classical dishes, they also boast inventive chefs, non-stuffy spaces and Instagram-friendly presentation. "In each case, old-fashioned grand cuisine is positioned in a context that otherwise scans as completely contemporary," says Reynolds.
So what does this all mean for caterers? To find out, we talked to North American caterers finding success with French dishes, who noted the cuisine's challenges and its opportunities.
In Portland, Ore., where Gisella Barbaray and French-born husband Joris have been running their restaurant and catering business Bergerac for four years, Barbaray sees one lingering challenge around French fare revealed in customer feedback—negative preconceptions and fears of snootiness. "People expect it to be white tablecloths, very high-end and expensive, and not very service-friendly," she explains.
Added to that, caterers are the first to admit that French fare faces strong competition from other ethnic cuisines. For example, "Italian is literally on every corner," says Eric Griffith, co-owner of the acclaimed Alta Bistro in Whistler, British Columbia. "It's not a hard sell, it's easy to understand. French food is a little more challenging to understand for the customer."
Yet for those tempted by all things French, here's a look at how successful caterers, big and small, are breathing new life and relevance into a classical cuisine.
Amélie's French Bakery & Café
Charlotte, N.C. • ameliesfrenchbakery.com
Operating since 2007, Amélie's today includes six bakery cafes in the South and a brisk catering business. Mary Jayne Wilson, executive chef and operations director, says in-house catering centers on bridal and baby showers, as well as office meetings. "Offsite, it's a lot of business meetings in offices, but we do residential home deliveries, too," she says. Menus feature pastries, soups, salads, sandwiches and quiches, and Amélie's handles wedding cakes from one location.
Their winning formula blends tradition, innovation and savvy marketing. The business inspiration, says Wilson, springs from one owner's French background. "When she started the bakery, a lot of influences came from her grandmother and some of the stuff that her mom and her grandmother made." Amélie's signature spinach asparagus leek soup is a family recipe, says Wilson.
What makes Amélie's special are extra touches—seasonal menus, delightfully mismatched serving dishes, local ingredients and the courage to tweak classic recipes. "There are a few traditional French things that you don't want to mess with, that people expect, like you need to have a plain croissant," says Wilson. Beyond that, Amélie's often injects Southern flavor into its French fare: brown butter pecan macarons, a tomato-basil pimento cheese tartine, strawberry-pistachio layered torte and raspberry peach eclairs.
Apart from food, Joannah Long, Amélie's marketing manager, feels having a strong brand (echoed in décor, packaging and social feeds) is essential. "Knowing that we're a bit whimsical, eclectic, authentic, that we're embracing of everyone, is important," she notes.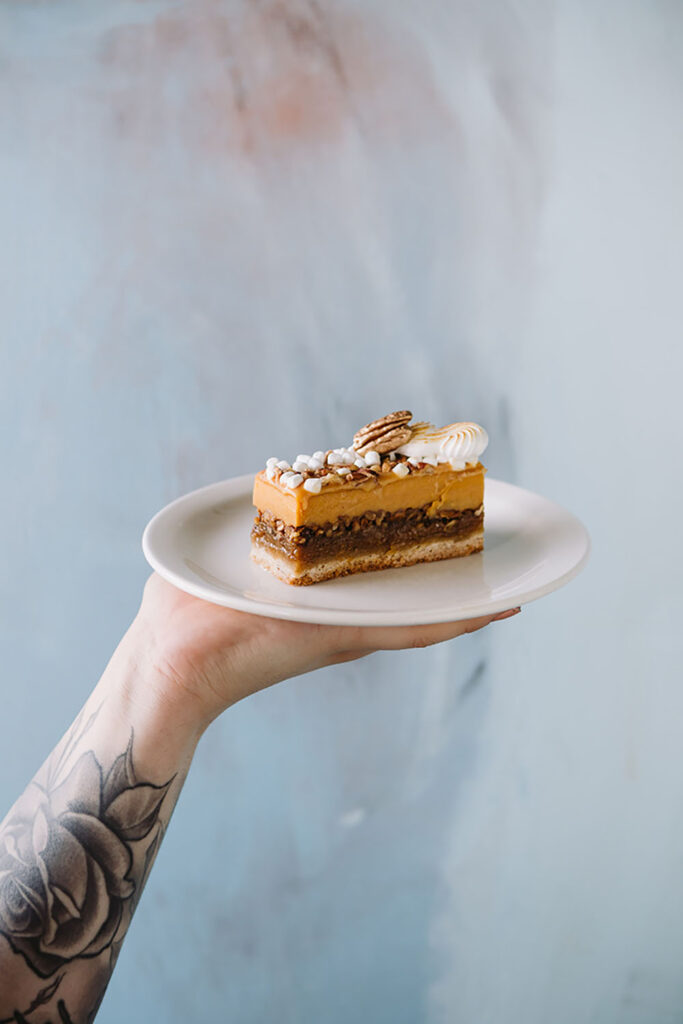 Bergerac
Portland, Ore. • bergeracpdx.com
With Bergerac, authenticity and passion are also the foundation. Barbaray, whose husband Joris hails from France's Dordogne region, says their vision is to share well-executed French home-style cooking (their hands-on approach includes things like doing their own butchering).
On the catering side, "We do a lot of lunch catering with tech companies in downtown Portland," says Barbaray. Bergerac also handles some bigger events for non-profits, and caters hors d'oeuvres parties. "We did one for Hardy Cognac a couple of months ago," she says.
While French food can be fussy and difficult to transport, Barbaray says sauce-based classics—such as cassoulet, beef bourguignon, coq au vin and ratatouille—travel well and pair nicely with rice, gratin and simple salads. She advises thinking about presentation. As stews lean toward brown tones, Bergerac supplies color with garnishes like ribbons of cucumber and carved radishes, and arranges buffets to maximize visual contrast.
Finally, there's an openness to digital solutions. Bergerac has a clean, beautifully designed online presence and sometimes outsources certain catering tasks to a Portland-based catering concierge service called Spork Bytes; Barbaray notes that Spork's online interface also helps get Bergerac's name out there.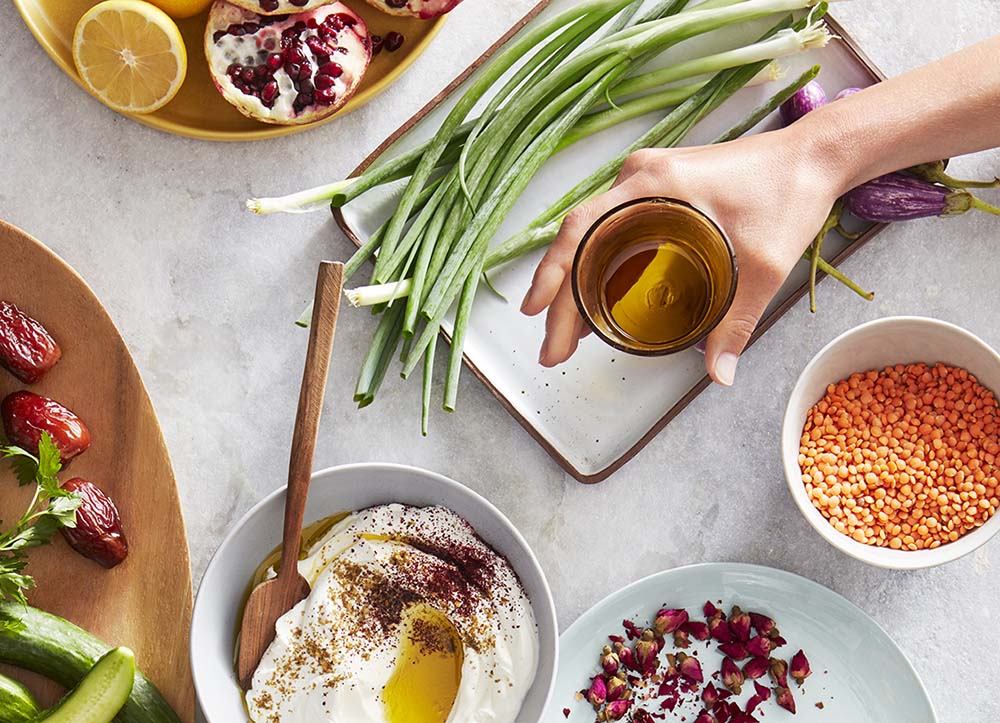 The French Gourmet
San Diego • thefrenchgourmet.com
A local institution, The French Gourmet has been in business for 40 years, yet owner Michel Malécot doesn't rest on his laurels. Last year, Malécot decided to focus more on corporate catering. "What I have been working on is getting larger size parties, 200 people…budgets of $15,000 to $29,000," he says. Malécot recently catered an affair for Pfizer for 1,200 people. "It was the biggest party I've ever done!"
While his brand is proudly French, Malécot is frank about the need to diversify. "That's one of the challenges I've had over the years," he notes. "People say, 'Oh, do you only do French food?'" In response, he'll emphasize classical cooking techniques. "My market will not support just French everything," he notes.
His Pfizer event menu is a great example of the French-inspired balance Malécot achieves. He featured braised beef, a chicken tagine with ratatouille, but also an Asian station serving seared fish. Dessert included "croquembouche, a bunch of small pastries and a wonderful chocolate crepe station."
As for trends, Malécot does see renewed interest in French classics like beef Wellington, salmon en croute and onion soup. And on the bakery side, he's hired a savvy new baker from Paris. "He does a vegan chocolate dessert that has avocado inside, coconut milk and cocoa." Even non-vegans rave about this dessert, says Malécot. "We try to evolve."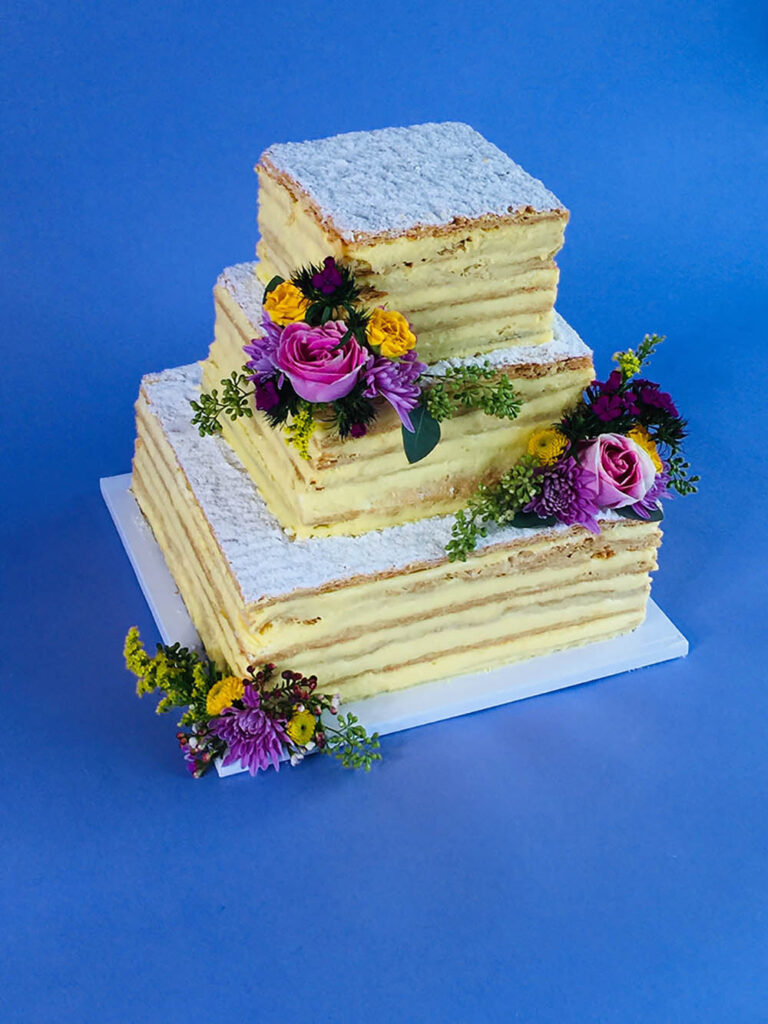 Froggy's Catering
Chicago • froggyscatering.com
In business since 1987, this veteran caterer gets glowing ratings on wedding sites like The Knot. "We do quite a few weddings per year," says French-born owner Thierry Mace, who notes the company's plated French classical dishes lend a special, upscale feel.
Mace describes Froggy's food as French done "in an American way." He doesn't tend to serve things like rabbit or escargot—and will also cook some meat differently. For example, breast of duck: "In France we serve it more medium rare; it will not go here."
With couples, Mace also finds it a good practice to introduce French dishes via tasting dinners. "They're always very surprised," he says, noting that after a tasting, many add new favorites—such as coulibiac of salmon or paupiette of chicken—to their wedding menus.
Success is also tied to his responsiveness to contemporary tastes. Around special dietary accommodations, Froggy's now uses cornstarch instead of flour (as it's gluten-free), and has more vegan/vegetarian offerings. And Mace meets the growing brunch wedding trend with French-inspired quiches, smoked salmon and a crepe station featuring "chocolate, honey, and all those good things like the cream cheese and the whipped cream, of course!"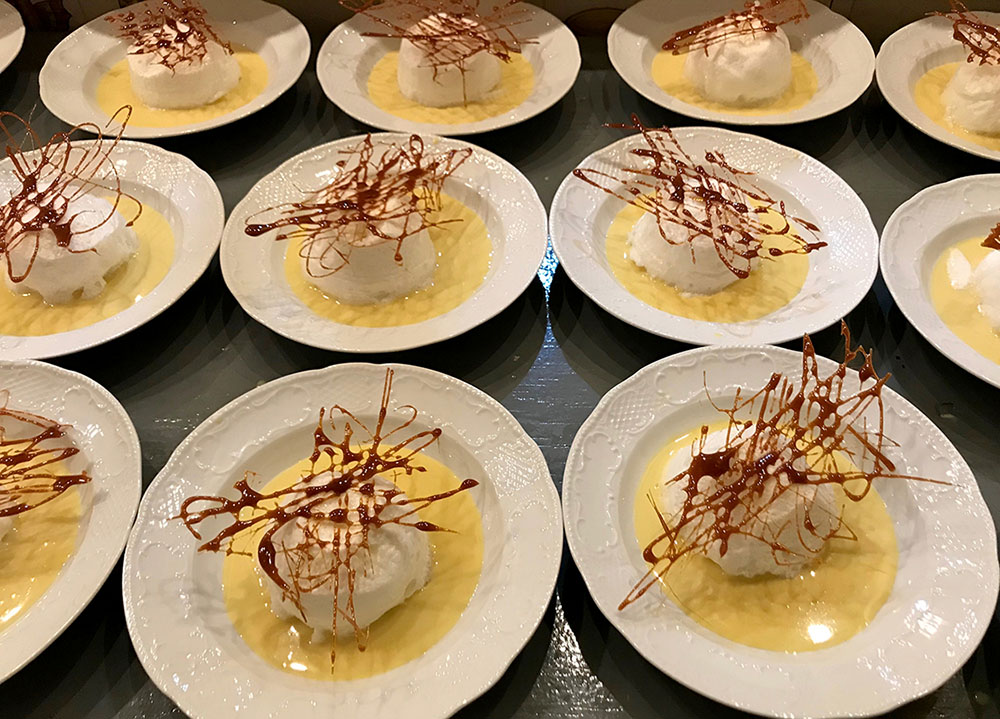 Alta Bistro –Weddings and Catering
Whistler, British Columbia • altabistro.com/weddings-catering
Finally, if you need convincing that French cooking is innovative again, talk to Eric Griffith. For two years, Alta has run a catering kitchen from a retrofitted 1957 Airstream trailer. "Our goal was to elevate and produce food like we can in the restaurant," he says.
Griffith will haul out the Airstream for anyone willing to spend at least $3,500 on food (and more on gratuities, rentals and staff). So far, he has mainly served couples from surrounding cities like Vancouver and Seattle.
With a staff of nine (including a Michelin-starred chef), the mobile kitchen can offer à la minute cooking for a couple hundred guests in improbably beautiful settings—think rolling farmland and a Rocky Mountain backdrop, farm-to-table ethos and mushrooms foraged in the hills.
Menus are very much client-driven, adds Griffith. "Summertime, we do a seared hanger steak or beef bavette," he says. "Sometimes the guests want steak frites; we've added in some really nice salads and classic stuff like goat cheese and roasted beets."
But the key aspect here is onsite cooking. "Even if we're doing a buffet with our food, people notice," says Griffith. "They say, 'The salmon is perfectly cooked.' The beef that's just been sliced off the grill, the crispy textures that have just come out of the deep fryer—they notice that stuff. So it's been really quite rewarding so far, and people will tell their friends and planners. It just starts to grow."