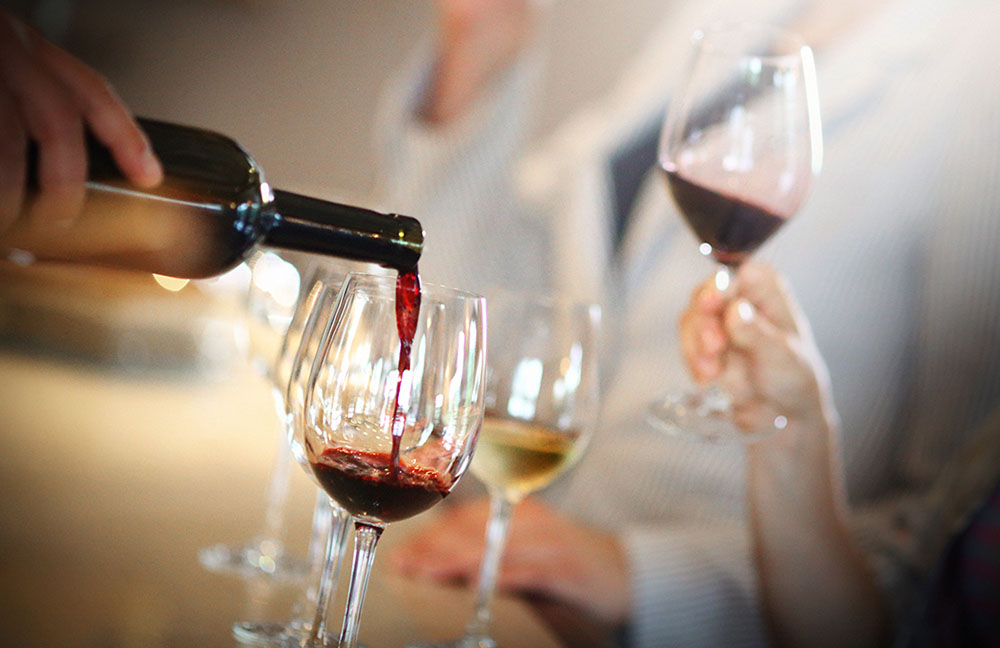 By Sara Perez Webber
Bronco Wine Company's Joey Franzia discusses industry trends—and why he thinks caterers should be able to double their wine sales in 2020
If you're a wine drinker—or a wine buyer—you're familiar with the labels of Bronco Wine Company. The powerhouse vintner has been in business since 1973, and produces such widely known brands as Carmenet Reserve, Rosenblum Cellars and The Great American Wine Company.
A family-owned business, Bronco traces its roots to 1906, when Italian immigrants Giuseppe Franzia and his wife Teresa Carrara Franzia planted their first grape vines in Ripon, Calif., with their five sons eventually establishing Franzia Brothers Winery. (Their daughter, Amelia Franzia Gallo, went on to marry Ernest Gallo, founder of Gallo Winery.)
The original Franzia winery was sold in 1973 (the bag-in-box Franzia wine on shelves today is owned by The Wine Group and not associated with Bronco). That same year, brothers Joseph S. and Fred T. Franzia, and their cousin John Franzia, founded Bronco Wine Co. in Ceres, Calif., the name playing on the words "brothers and cousin."
"For four generations, we've strived to deliver quality and value without overcharging the customer," says Giuseppe and Teresa's great-grandson, Joey Franzia, director of sales and marketing at Bronco Wine Co.
Today Bronco is the fifth-largest winery in the U.S. and the largest U.S. vineyard owner, with more than 45,000 acres in California. It's the largest producer of organic wines in America today. The Bronco Wine portfolio is extensive and growing, with more than 1,000 unique wines to date, exporting to 90 countries and importing from 13. Half of Bronco Wine's national sales are to the hospitality industry.
"Bronco Wine Co. prides itself on creating value, quality wines that are made for the American table," says Franzia. "Our winemakers are provided the best family-owned vineyards, the best American oak barrels and the best access to highest quality fruit to show the terroir of the wine."
The Franzia family attributes the company's success to innovation and a willingness to take risks. Bronco created strong brands by investing in the supply chain of the business, vertically integrating from the vineyard to the bottle—a practice it continues today. "Bronco Wine Co. is expanding in logistical services, not only for itself, but for the California wine industry to service our national distribution partners," says Franzia. "With rising costs of operations, minimum wage, insurance, tariffs and tariff uncertainty in the future, there are many variables that go into long-term planning. Key to any organization is its associates, and Bronco Wine Co. is a company that reinvests in people, infrastructure and long-term growth."
Innovations have included Blanc de Bleu, the world's first blue California sparkling wine. In addition, several Bronco brands now utilize the convenient Helix closure, produced in partnership with Amorim Cork and O-I glass. Made of natural and sustainable cork, the Helix is a twist-off stopper that can re-seal the bottle—combining the convenience of a screwcap (no corkscrew required) with the tradition of a cork ("pop" sound included). Bronco's wine brands featuring the Helix include Cedar Brook, Red Truck, Longevity, The Great American Wine Co. and Shaw Organic.
Bronco also strives to be a good corporate citizen. The Great American Wine Company recently partnered with the National Park Foundation (nonprofit partner of the National Park Service), donating $3 to the organization for each case sold. In addition, "There's a big movement with diversity," says Franzia, noting Bronco's partnership with Longevity Wines, a certified minority-owned winery helmed by winemaker Phil Long. "Diversity is essential and the fabric of America today."
From its beginnings, Bronco has been active in recycling grape and grape processing products. By refining its recycling programs to include all conceivable materials into the recycling stream, the company earned its TRUE Zero Waste Gold certification in September 2015. Bronco has also reduced its annual landfill tonnage by 50% over the past 15 years while maintaining a landfill diversion rate of 99.7% and above since the 2015 certification.
Catering Magazine recently interviewed Joey Franzia to find out more about the company's success and its relationship to the trade. "Good food deserves good wine," he notes, "and a proper wine company produces the brands dedicated to the on-premise community to over-deliver."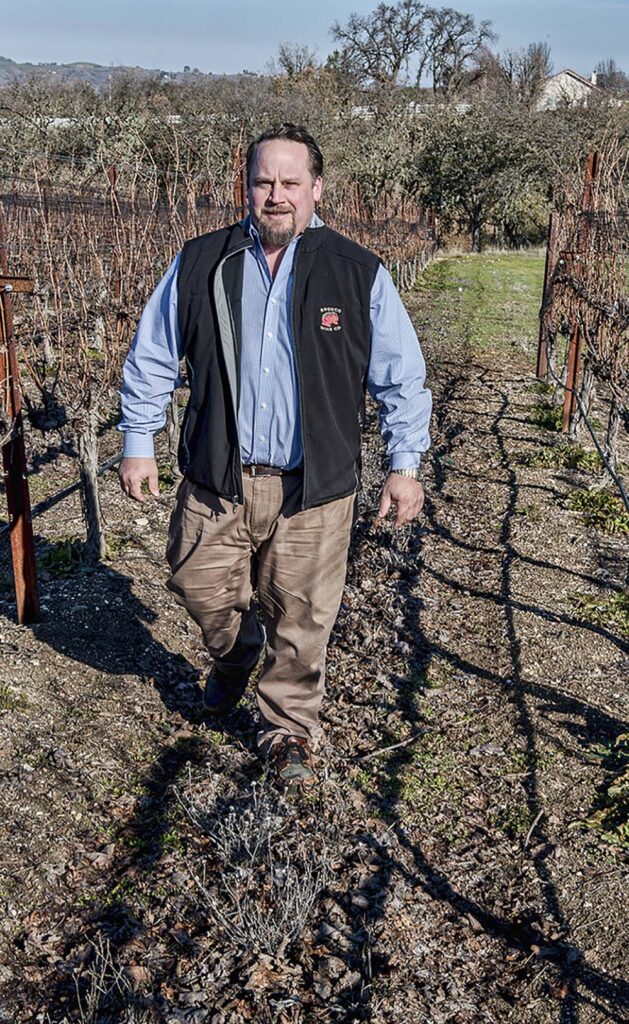 CM: How is Bronco Wine responding to a growing demand for organic and vegan products?
Franzia: Bronco is one of the largest producers and growers of organic wine in America today. We are very committed to sustainability and organic wine-growing.
Organic is how grapes are grown, and being vegan-friendly is how the wine is produced. Not all wines that are organic are vegan, and not all vegan wines are organic, so you've got to make sure you ask the right questions. [Bronco's portfolio includes 10 organic wine brands and 15 vegan-friendly wine brands.]
CM: What about packaging trends— do you foresee more boxed wines and wines in cans, for example?
Franzia: We're seeing a large movement toward cans in the industry, because the flexibility of taking them with you or enjoying them in an outdoor venue is very convenient for consumers today. They're not necessarily for the trade or for indoor catering, but outdoor catering is a different animal, because cans are much lighter than bottles, easier to recycle and safer in that environment.
750ml and 1.5L are the preferred wine sizes for the trade. There is also movement towards kegged wines. In retail, 1.5Ls are in decline in favor of 3L boxes and cans.
CM: Do you have any suggestions for caterers on how to choose wines for their events that pair well with the food they're serving, but are still affordable?
Franzia: I think the biggest problem people have in catering and restaurants is staff education, and employees having confidence in what they're presenting to their customers. Staff education is critical. You've got to make it simple, and you've got to provide a great product at a great value, so they're going to come back and ask for another glass.
CM: What are on-premise customers looking for?
Franzia: They're looking for value, they're looking for quality, and they're looking for consistency. Bronco Wine prides itself on being a family-owned business, one; two, all our [on-premise] wines are produced in California, using California-grown grapes; and three, we provide value to the consumer, because we are winery direct, from the vineyard to the bottle. We produce premium value brands for the on-premise trade.
CM: How do you expect the wine market to grow in 2020 and beyond?
Franzia: Wine is part of a lifestyle, it's part of family, it's part of an experience. We should encourage wine in moderation, and wine should be enjoyed at every setting where food is shared with friends.
Something our father [Fred T. Franzia] always said is, "Why can't restaurants sell wine for $10 a bottle?" If they found the right partner, they could offer wine for $10 a bottle, and they could double and triple their wine sales. Bronco Wine Co. has wine that can be offered to customers for $10 a bottle.
My outlook on wine in 2020 is there are going to be quality wines continued to be offered at great prices, and if caterers pass them on to their customers, they're going to sell twice as much wine as they did in 2019.
For more information, visit broncowine.com