Experts share marketing tips you can implement to grow your business
By Sara Perez Webber
How are your new year's resolutions coming along? If you're like many business owners, you probably resolved to grow your business in 2023. Without a strong marketing plan, however, you may not accomplish your goal.
"A marketing plan is not separate from your business plan," advises Aleya Harris, founder and CEO of Flourish Marketing. "It's an integral element. The purpose of your marketing plan is to answer the question, 'How will I grow and scale my business by effectively reaching and building relationships with my ideal clients?'"
Without a plan, says Adrienna McDermott, owner of Ava And The Bee, marketing becomes an overwhelming task. "If you have a plan, you're not sitting at your computer going, 'What do I write about? What do I post about?'" says McDermott. "A marketing plan helps keep you organized and consistent."
It helps, notes Tayler Cusick Hollman, founder of Enji, to think about marketing "as an essential business task, just like bookkeeping or sending contracts—and having a plan is how you make sure you're being as efficient and effective as possible with it."
To help you reach your growth goals through marketing, CFE asked three marketing experts in the catering and events industry—Harris, Hollman and McDermott—to share their tips and strategies for reaching the right customers in 2023.
What's the biggest mistake small businesses make when it comes to marketing?
McDermott: Not knowing who their ideal client is! You need to know who you are marketing to, or else strategy, marketing, ads and even SEO will not work.
Gone are the days of demographic-only ideal clients, e.g., "Ages 25-32, 1.2 cats, living in the suburbs." In today's Millennial and Gen Z age, your ideal client needs a makeover! It's not just demographics. It's how they shop, how they make decisions and what their pain points are.
Marketing is about creating a connection with your audience, which means you need to know and understand that audience deeply. That also means you need to know and understand their purchasing journey.
For example, if you're a wedding planner, you will be an earlier purchase. This means that outside of the venue, you will be one of the first searched terms. So what does this mean when it comes to marketing? You have to build that trust months before they ever get engaged.
Here are a few questions you can ask yourself to dive deeper into your ideal client:
What are your client's biggest struggles or decision-makers when purchasing your product/service? What foundational ideas do they need to believe before they ever take the next step and buy from you?
Look at your reviews. What are common statements you see again and again in your reviews? This can lead to understanding your ideal couple! For example, we work with a venue whose reviews rave about their custom catering options. Time and time again, their reviews talked about the chef. So it helped us with their marketing, knowing that their ideal client valued the food the most at their wedding (and, of course, invested the most in this!).
Who were your favorite clients, and why? What worked in your marketing to capture that type of client?
What are their demographics and desires? While this is just a fraction of what you need to think about, it is still important to outline.
Hollman: There are two big mistakes I see wedding business owners (and small business owners in general) make. The first is they put all their marketing eggs in one basket—usually the Instagram basket. This is a problem because people, markets, algorithms and goals change, and when you are all-in on one marketing channel, it becomes incredibly difficult to adapt to that change.
The second mistake I see is the opposite—people try to do too much. They try to be on all the marketing channels (Instagram, TikTok, Facebook, advertising, blogging, podcasting, etc.), and a couple things happen: They get burned out trying to keep up, they feel like no one thing is working very well, and/or they can't keep organized and are inconsistent with it all.
The remedy to these mistakes is to really get to know who your ideal couples are as well as what marketing channels they are most interested in being on, and then building a realistic marketing plan that combines that with what you have the time, money and effort for.
Should companies be represented in many social media channels, or is it OK to concentrate on one or two?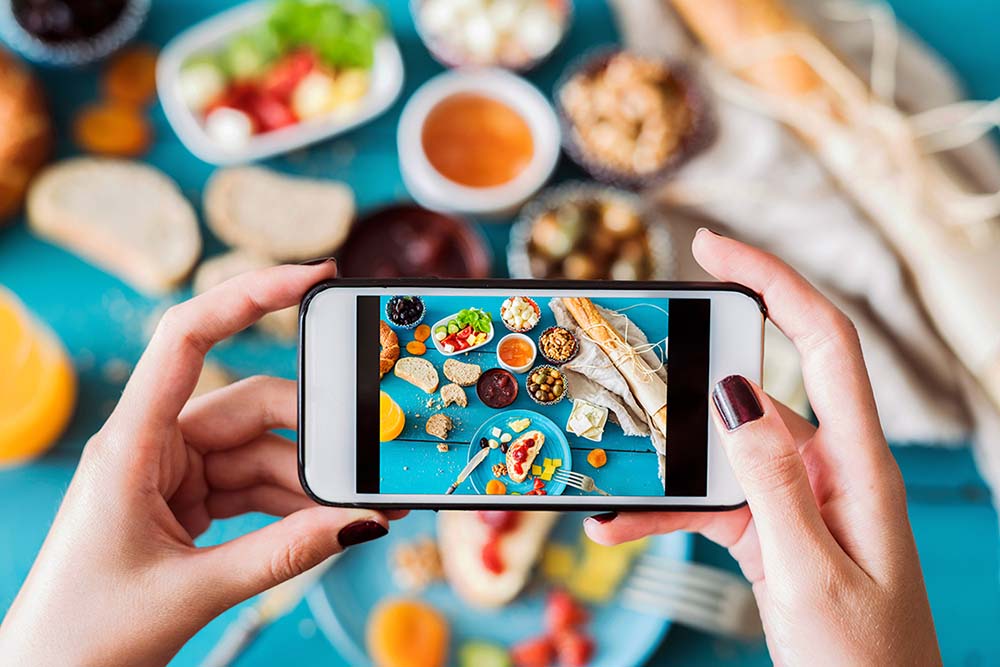 Harris: Not only is it OK to concentrate on one or two, but I also highly recommend it. While you may be on multiple platforms, most people prefer one and lean into one over the others.
Where is your customer hanging out? If you're B2B, like you do corporate catering and corporate events, lean into LinkedIn. If you focus on weddings, especially for the 30-year-old folks, lean into Instagram and Pinterest.
If you are trying to capture younger generations, lean into TikTok. The main thing here is that you also curate the type of content in your message based on the platform. I always recommend being your authentic self, but you might showcase different sides of that when you're on each platform. For example, on TikTok, you might have more lighthearted videos that are more about content. That's edutaining—educational and entertaining. On LinkedIn, you might be more straightforward with education and calls to action.
Also, do you have to post every single day? No, not really anymore. That used to be the recommendation. What you do need to do is post consistently. So, if you're going to do three times a week, commit to three times a week. If you're going to do video, commit to video. You need to show up so that people can start counting on your content and relying on it to pop up in their feeds.
McDermott: This goes back to knowing your ideal client. One of the biggest marketing mistakes I see newer wedding vendors make, or even established ones, is that they market on all the platforms and wonder why nothing sticks. It's because your audience isn't on all the platforms.
Instead, you need to focus on the platforms your clients are on. For most wedding professionals, this is Instagram, Pinterest and blogs. But, for some, it could be YouTube, podcasts or email newsletters. So how do we know what works and where your clients are?
First up is data! Google Analytics should be your business's best friend. Google Analytics help track your online audience, so you can see who is visiting your website. You can track the web pages individually and find how your visitors interact with your website. Most importantly, you will see how your website visitors found you, so you can focus on that marketing channel.
What are some tips for making sure your website is a good marketing tool?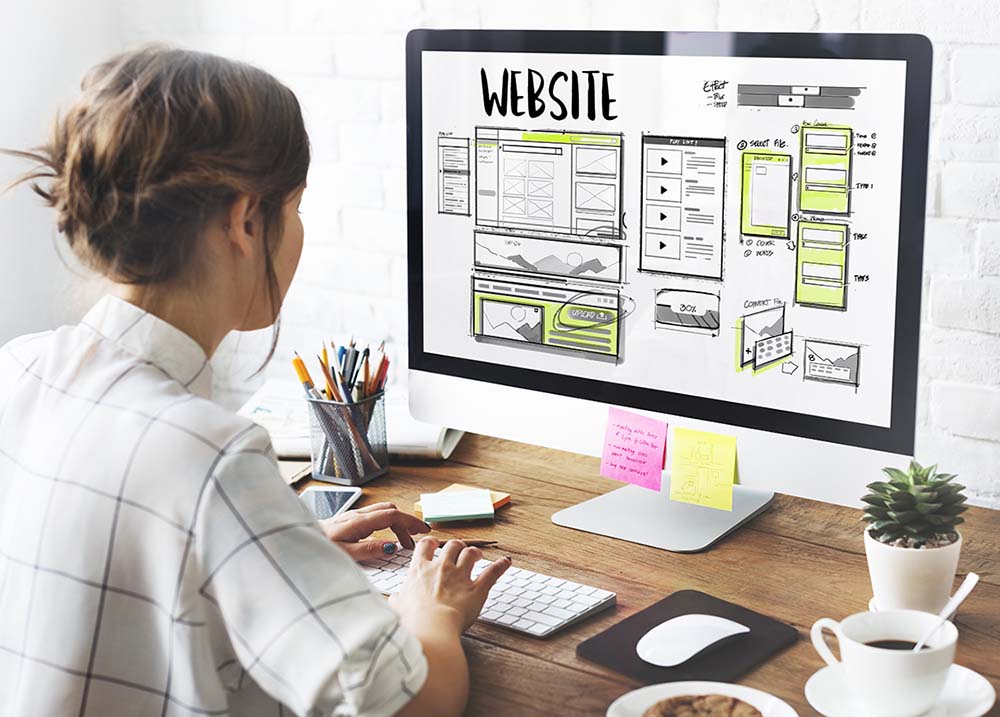 Hollman:
Build your website on a platform you are comfortable making changes on yourself because your website is a living thing that will need updates on a semi-regular basis.
Make sure your website is easy to navigate and not cluttered with unnecessary options (especially in the main navigation).
Write your website copy for your ideal client and make them the main character. That means talking about them and what they want a lot more than you talk about yourself and what you do.
Educate yourself about the basics of SEO (I promise you can do it) and optimize everything about your website with keywords and phrases.
McDermott:
The most important platform for your marketing is your website. Every single lead point of traffic will be directed to your website so that they can contact you. If your website isn't working, or doesn't have the correct SEO, or is confusing and overwhelming, your marketing efforts will not work.
It needs to be clear on your homepage what you do and where you are located. If it is not clear within 2 seconds what you do, who you serve and where you are located, people will bounce off your website.
Have an email address readily visible throughout the website; I suggest the footer.
Update your website at least twice per year with new weddings and testimonials. You wouldn't go into a Target and expect it to look the same every month, would you? There is a reason they mix up the front of their store weekly—it's to capture their audience and get them buying more. It's the same for your website!
Don't have too many galleries. This leads to decision fatigue and can be overwhelming. The goal of the website's galleries is to show a wide variety and the best of the best. The website galleries should be the top 10 to 15 events and updated every six months to reflect your newest work. Your blog is where the rest will go.
The number-one goal of your website is the contact page. The number-one goal is to get them on the phone or have a meeting. So, everything needs to lead them to the contact page. This means making sure you have buttons throughout directing people there, making sure it is quick and easy to contact you or fill out your form.
Harris:
It needs to be clear. You need to say what you do, the problem you solve, and why you solve it better than anybody else.
There need to be clear calls to action mentioned multiple times on your site. A clear call to action is: "Schedule a call," "Book now," or "Get a quote." You should have that button multiple times down your homepage because people need to know how to book with you.
Limit the text that you use, and don't write your website like an essay. Write your website as if you're writing for a narcissist with a short attention span. A narcissist with a short attention span will say, 'Well, what is this? How is this about me? I'm not really paying attention because I'm not sure if you're talking about me. Can you get clearer?"
Use your headers on your website to tell your story instead of saying what is below the header. So, for example, a header would be, "We have the best kosher food in Los Angeles" as opposed to "Food Options." Underneath, describe the best kosher food in Los Angeles. People should understand your main points by reading your header. Don't assume that people will read the rest of the text.
Should podcasting be a part of a marketing plan (either hosting your own podcast or appearing as a guest on other podcasts)?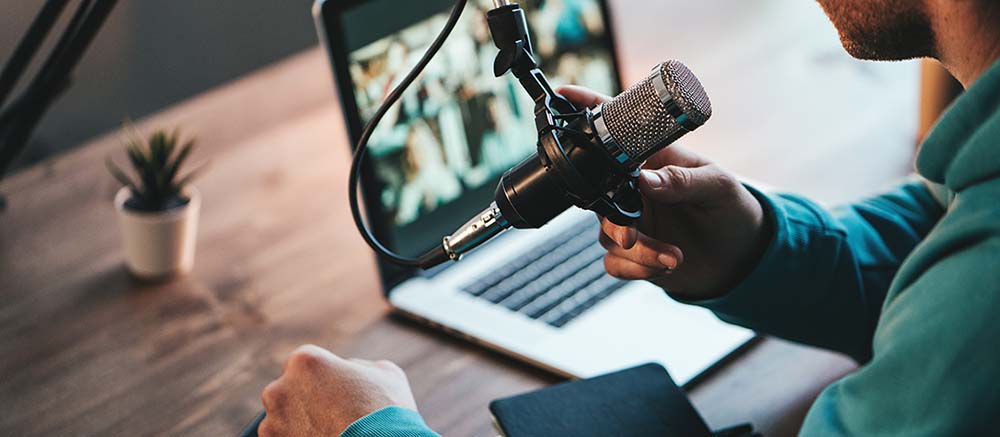 Hollman: Podcasting is a great marketing tactic, but having a podcast isn't for everyone. That's because they are a lot of work, and you need to be consistent about creating (and marketing) each episode. My honest opinion? Pitching yourself to be a guest on podcasts is a more effective marketing tactic since it puts you in front of people who don't already know you. Also, podcasting is a very effective B2B tool—meaning I don't see it as a great tool to connect you with couples who are planning their weddings.
What is your favorite marketing tool?
McDermott: Blogging! It's one of the best things you can do to improve your SEO. There are several reasons for this.
The first is that Google loves new content. If your website consistently has new content, this tells Google that you're staying updated, and this makes Google more inclined to show your content.
The second is that each blog post is an opportunity to add keywords to your website. If you have a blog post with the keyword "[venue] wedding," your blog post about that venue might appear in a search.
Blog posts are always great content for social media, too! You can easily repurpose your blogs. For example, one blog can be broken down into four Instagram posts, eight Pinterest pins, two Facebook posts and one newsletter. Repurposing blogs is our secret sauce at Ava And The Bee. By creating long keyworded blog posts, our clients no longer question what to post on social media.
Quick tip: When you blog, remember you need to have text! A blog post with just images and no text will not help you. Google uses written content to read and understand your blog post and your website and figure out what you do. If you are not writing copy, Google won't understand what your blog is about. Plus, it might not even consider it relevant, and it won't move up in the SEO ranks.
What advice do you think resonates most with caterers and event planners?
Harris: What mostly has resonated over the past year or two is advice that's more related to the business owner than the business.
A lot of business advice is very easy to get, right? It's not always easy to implement, but easy to source. The harder thing is to figure out who you are and how you want to show up. That's why at Flourish Marketing, we focus on being radically authentic, because authenticity and being true to yourself, true to your message, standing for something, carving out a position that is uniquely yours in the market, that is difficult. And that introspective element is what will cause you to actually create better marketing because you won't sound like everyone else.
If you need help doing that, I highly encourage you to check out our free recalibration guide to help you do that internal work so that your messaging externally doesn't sound cookie-cutter [flourishmarketing.co/recalibrate].
The worst thing that you can do is try to copy the industry leader or go on a bunch of websites of competitors and try to mash something together for yourself. People are looking to find people who they connect with.
If you can glow as brightly as possible as one of those people that they connect with, then you will end up increasing your revenue. And you'll be happier because you'll be able to do the work that you love, do the work that lights you up and work more effectively with those ideal clients who want to work with you.
Marketing Mavens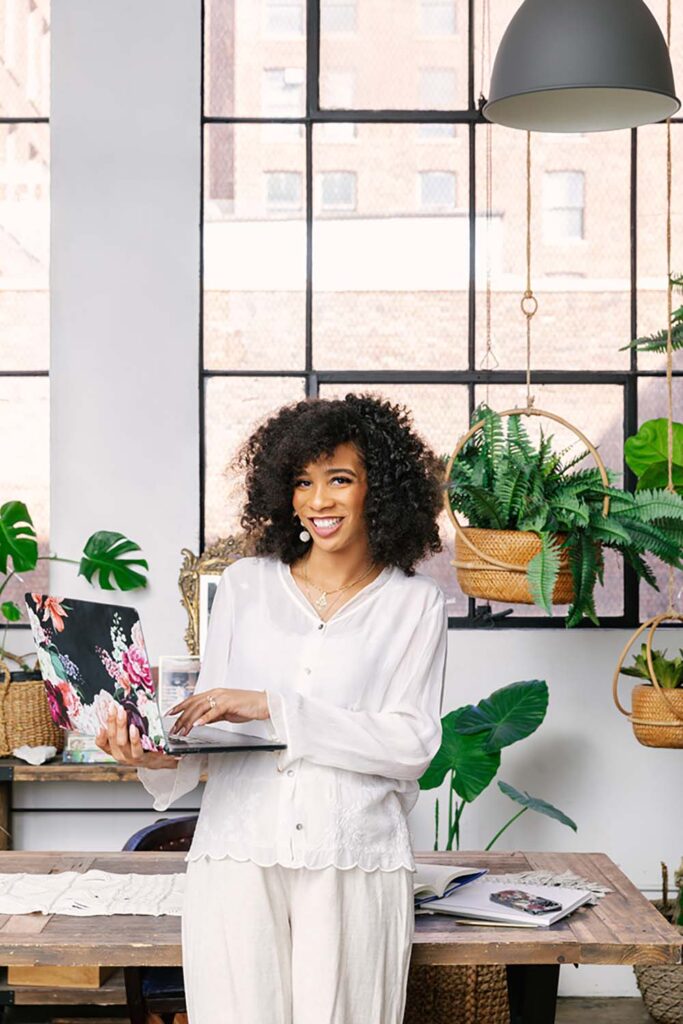 Aleya Harris, CPCE
Founder and CEO of Flourish Marketing
flourishmarketing.co
Flourish Marketing helps entrepreneurs and executive teams differentiate themselves through radically authentic messaging strategy and copywriting. Harris uses her proprietary Flourishing Empire Framework to help her clients and audience "get real, get clear, and get connected so they can stand out from the crowd and stand in a league of their own." A 2022 NACE Speaker of the Year award winner, Harris has been a guest on more than 125 podcasts and presented on more than 100 stages.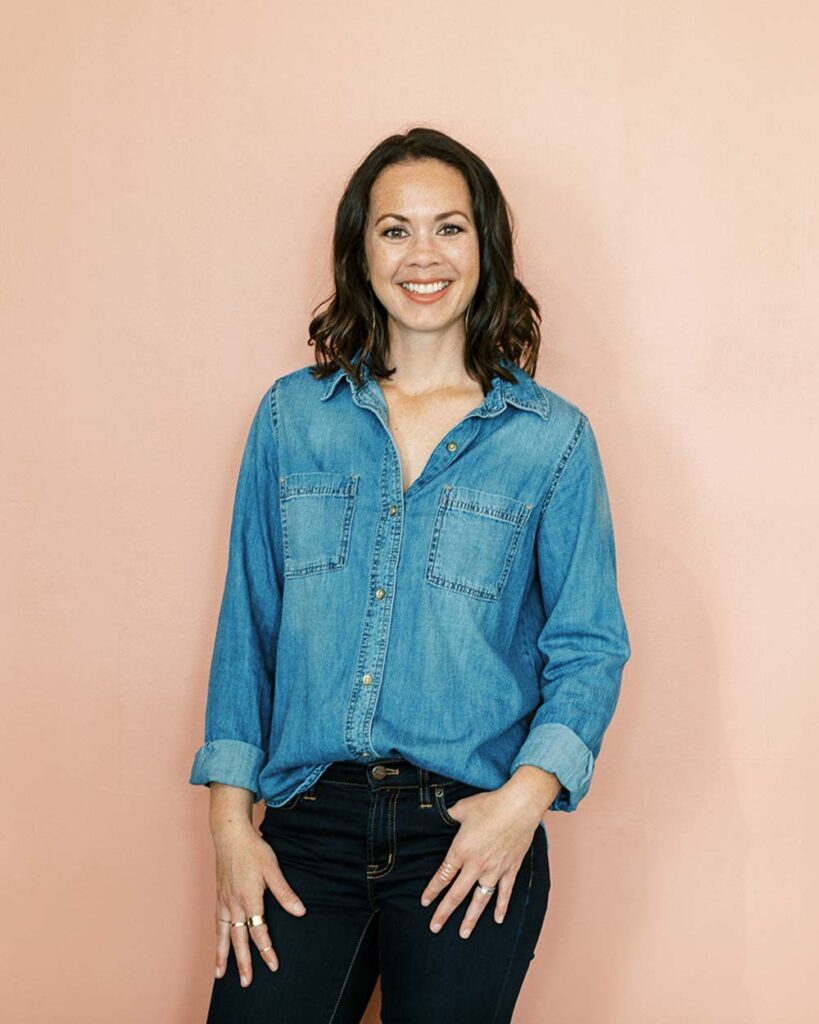 Tayler Cusick Hollman
Founder of Enji
enji.co
Hollman is the owner of TAYLRD Media + Designs, a co-founder of Sourced Co., contributing editor at WeddingPro and the former marketing director at Aisle Planner. As a wedding industry marketing consultant and copywriter, she's spent over 10 years working with wedding pros to help them develop the skills and strategies they need to market their businesses and build their brands. Her soon-to-launch company, Enji, combines all her experience and will help small businesses create (and stick to) their marketing strategies.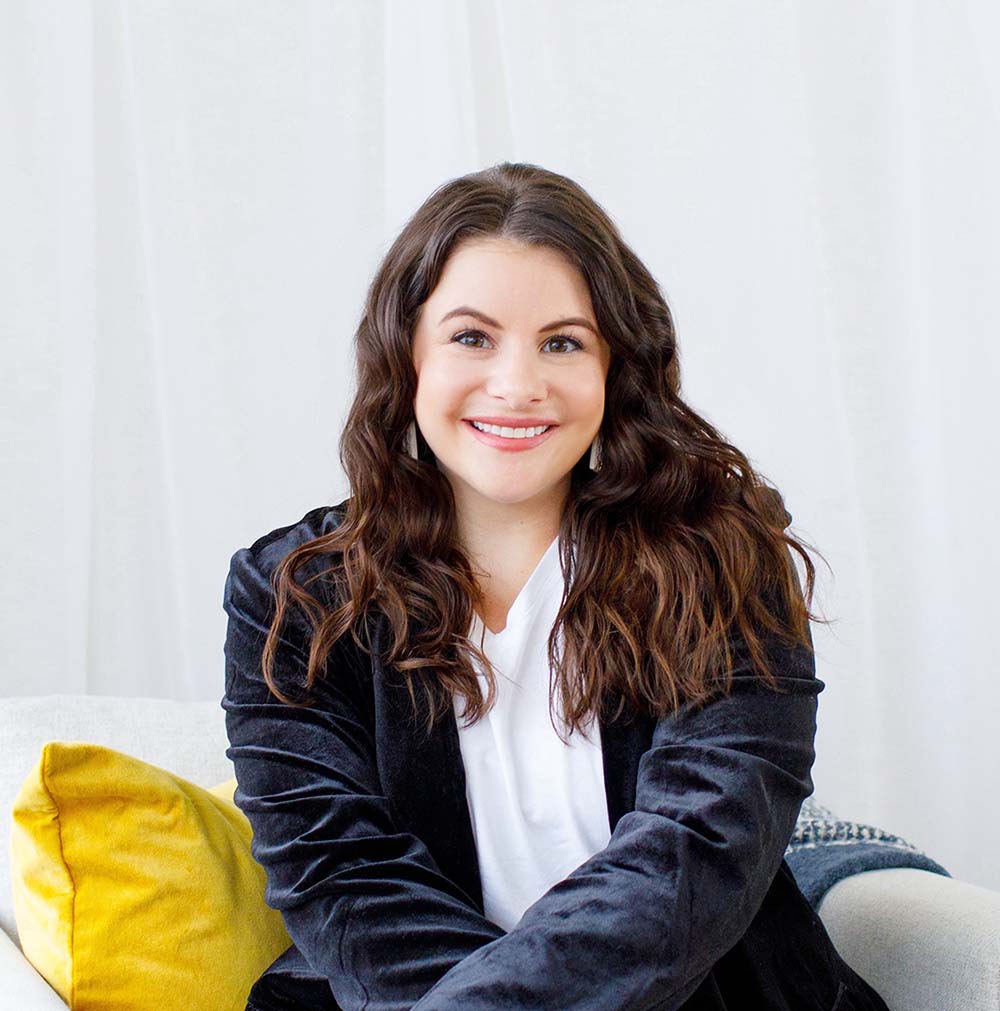 Adrienna McDermott
Owner of Ava And The Bee
avaandthebee.com
McDermott, who goes by Ava, is a former wedding planner, florist and bridal boutique owner turned digital marketer. Ava And The Bee (the "Bee" is for her cat, Brutus) has helped more than 100 wedding pros with their marketing since 2018. McDermott has presented at numerous industry events, including the Wedding Business CEO Summit.