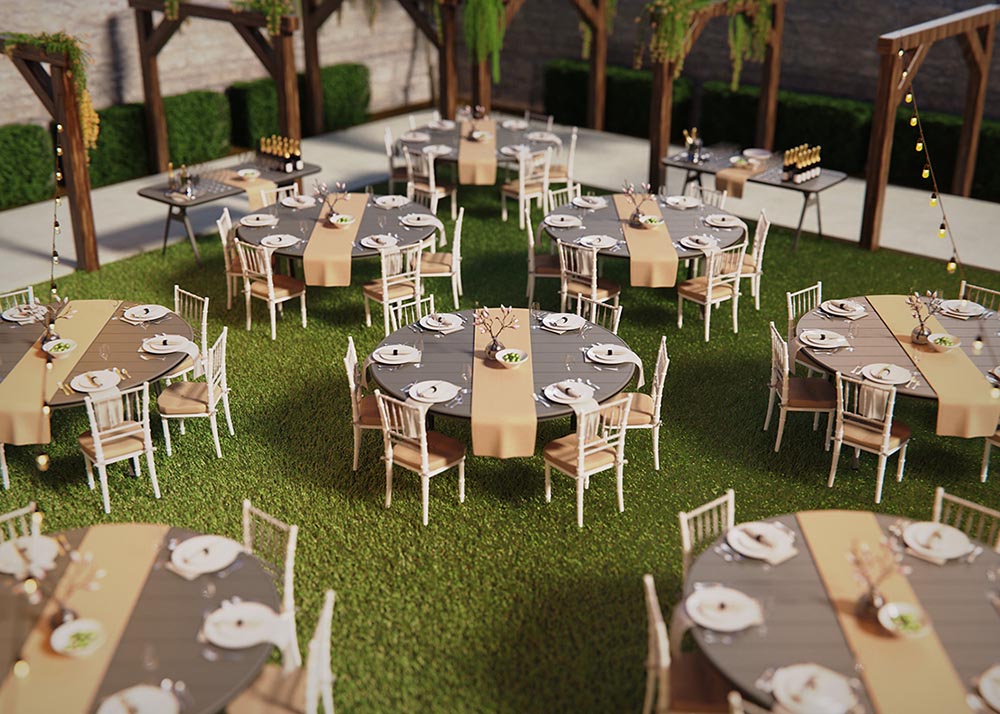 By tradition, Southern Aluminum began as an outdoor furniture manufacturer when Founder Charlie Taylor began crafting picnic tables in 1978 as a retirement hobby. The company eventually found its way into the hospitality industry in the early 2000's through designing products for meeting and event spaces. Partnering with key customers, we quickly became the leader of linenless event furniture through handcrafting meeting tables and banquet furniture to meet industry demands for linenless products. Designed to elevate customer experiences and activate spaces for a myriad of purposes, our focus today is to offer dynamic solutions to support operational needs through innovative, long lasting, quality products.
In true Southern Aluminum fashion, our most recent product launches have been ahead of the curve, this time complementing the ever-growing outdoor trend. VERGE, Taylor Collection, and XCube Outdoor are the newest, timeless innovations purposefully designed to respond to customer demand for moving events outside.
Bringing Southern Aluminum back to its roots, VERGE was created to modernize the popular heritage product, Southern Piknik®. Designed to activate outdoor hotel spaces and recreational areas, VERGE is the modern-style picnic and event table built to withstand all the elements with style.
Paying tribute to our founder, Taylor Collection features a folding leg and slat-style tabletop design constructed of high-grade aluminum and a durable UV-protected powder coat finish. A perfect solution for flexible outdoor venue spaces, Taylor is available in banquet rounds and rectangles and will perform regardless of the terrain and forecast.
Purpose built to set-and-strike with ease, XCube Outdoor is the must-have versatile and durable product line with interchangeable folding bases featuring the innovative Engage Locking System. XCube Outdoor withstands the elements to furnish cocktail hours, buffet setups, and activations for outdoor spaces.
As venues look for dynamic linenless solutions to activate purpose-driven meetings and events outside of the traditional meetings space, we are confident that our products are a gamechanger for the industry.