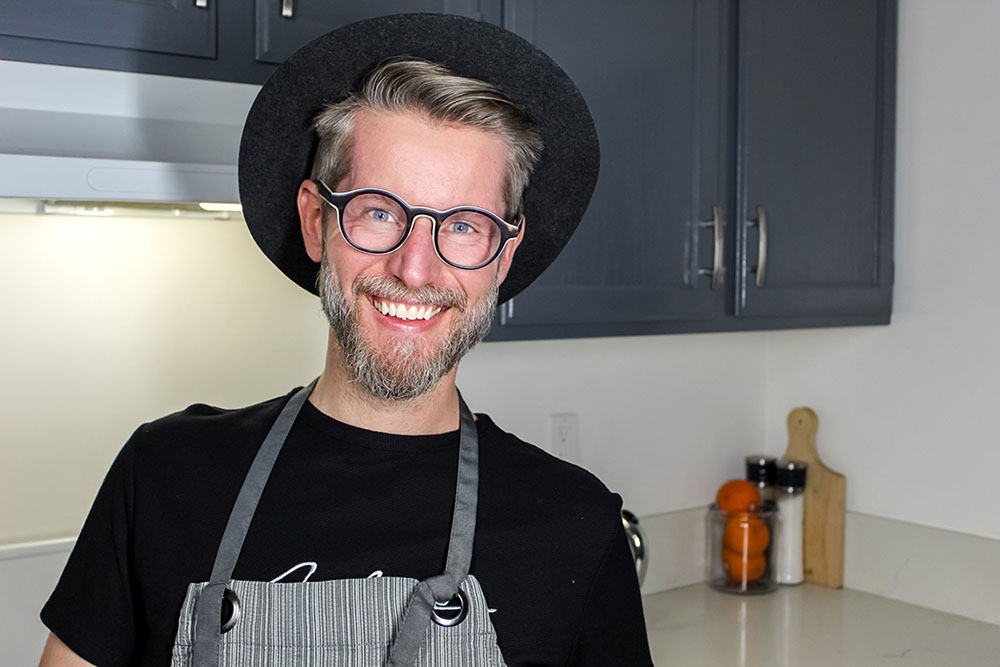 By Sara Perez Webber
Chris Tucker worked as a hair stylist for nearly a decade before pivoting to a baking career, drawing on a love instilled in him as a child by his Southern grandmother. A turn as a contestant on ABC's "The Great American Baking Show" led him to opening Betta With Butta, a Los Angeles-based bakery.
Like many others in the wake of the COVID-19 pandemic, Tucker has pivoted again—this time shifting his business to remote-friendly offerings by adding nationwide shipping and a quarantine drop-off menu for Los Angeles residents. With "The Cake Initiative," in which a free birthday cake is provided to a child in need every week, he also aims to bring a smile to families adversely affected by the pandemic. Catering Magazine recently caught up with Tucker, who let us know how his pivot is paying off and clued us in to wedding dessert trends.
CM: How did you come up with the idea for The Cake Initiative, and what kind of response have you had to it?
Tucker: The Cake Initiative was born out of a simple need. I was out doing a cake delivery and, as I drove to my location, I passed all these businesses that had closed due to the economic crisis our world is in. It got me thinking of the families whose livelihoods depended on said stores' income and how different life looked for them these days. As I drove home from dropping off the cake to a child whose family had clearly seen no effect from the pandemic, I knew there had to be some small way we could help. We wanted to make other children's birthdays feel normal while helping their parents keep a little money in their pockets. When times are tough, it's the small things that make the biggest impact, and it's our small way of showing we care.
CM: Many people in the food business have had to pivot their businesses since the advent of COVID, including caterers. How has the launch of your Quarantine Drop Off Menu changed your business, and what are the most popular menu choices?
Tucker: Pre-COVID, we were mainly doing local coffeehouses as a wholesale business, providing their daily pastries. When they were forced to close the doors due to the pandemic, we had no option but to pivot. The Quarantine Drop Off Menu changed our business in many ways! It allowed for a vast increase in personal connection to the people who were eating our baked goods daily. We not only had clients from the coffee shops that starting ordering directly to their homes, but we also gained a whole new clientele. It forced us to become more active on social media, putting our business and products front and center in people's daily feeds, but it also garnered us a celebrity clientele that, prior to COVID, was a bit slimmer. The hottest item was our gluten-free coffee cake, which we sold hundreds of during the pandemic and have recently swapped out in our fall menu change.
CM: What led you to launch nationwide shipping?
Tucker: We had so many people constantly asking to get our products delivered to them that we had to figure out how to meet their needs! It took about a week and is still a work in progress, as we like to always offer the best prices available, but we made it work. We currently have our shipping prices down to a $9 flat rate nationwide cost, but we are always on the hunt for the best value!
CM: Are the baking kits—for gluten-free Cinnamon Swirl Coffee Cake and vegan/gluten-free Salted Chocolate Chip Cookies—appealing to people who may be looking for comforting activities during what has been a stressful time for many?
Tucker: The baking kits seem to be most appealing to people who are interested in a family activity or something to do with their partner. We created them for the joint purpose of having a fun, positive activity to do while stuck at home, with the tandem thought of having a fresh, bakery quality product from the comfort of your own kitchen!
CM: What are your favorite desserts to make for the holidays?
Tucker: When I think of the holidays and some of my favorite things to make, I always go back to those tried-and-true recipes I learned as a kid when baking with my Mimi. If I had to pick just one, her peanut butter balls (what a chef would call a truffle) would be a staple. They make the holidays feel warm and fuzzy, just as if she were still with us.
CM: What are the trends in wedding cakes and desserts?
Tucker: The trends for all things wedding desserts these days are small! People are having much more intimate gatherings now with the pandemic still in high gear, so they don't need massive spreads like they used to. I am also seeing people request smaller cakes for cutting ceremonies, but then they are asking for cupcakes (not my choice for a special day) for their guests. The COVID mindset has everyone leaning more towards individual sizes of everything.
CM: Could you describe a couple of interesting or memorable wedding cakes you've created?
Tucker: If I'm honest, the MOST memorable wedding cake I've ever created was the one that melted on the way to the venue and had to be reassembled on site. It was a day of a lot of deep breathing and reminding myself that there's nothing you can't cover up with florals! Here's the thing, when it comes to cake, I always tell people that it's like working with a pencil and eraser. You can take buttercream off and redo whatever you don't like or whatever looks like a mistake to you. It's honestly one of the most forgiving art forms there is because you can take it down to the crumb coat and start from scratch, if need be!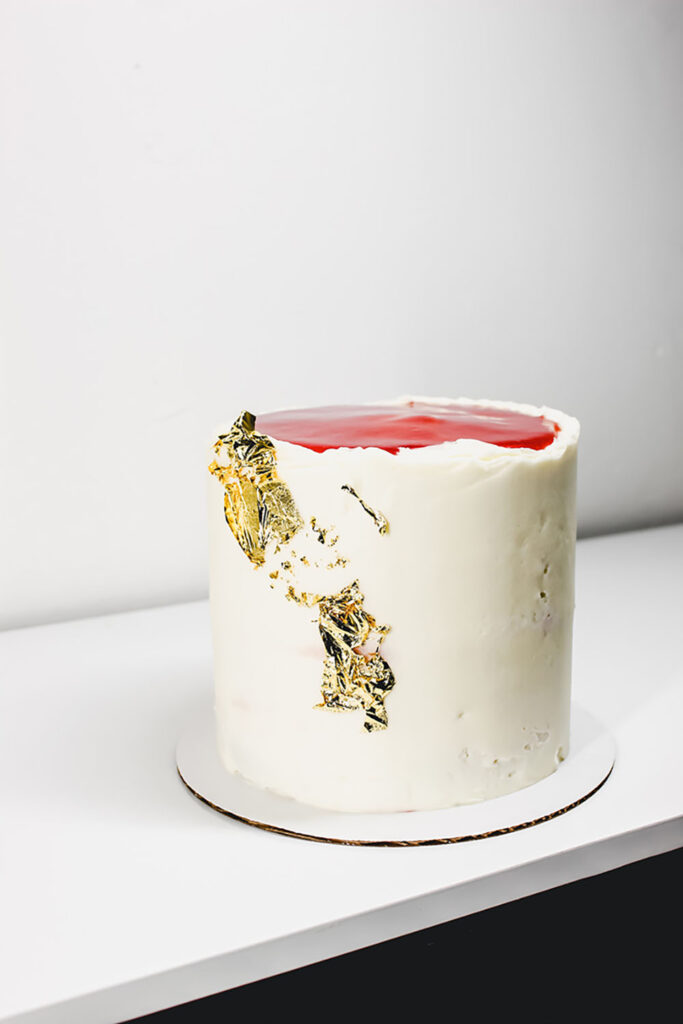 CM: Do you expect that some of the recent changes you've made to Betta With Butta will endure after the COVID crisis, and what are your plans for 2021?
Tucker: So far, even with some of the day-to-day business getting back to our "new normal," I'm noticing that people still like to have their things delivered to their home. They like sending edible gifts to people, and they also like supporting small businesses. Next year is going to be massive! We always strive for growth, and there are some talks about getting recipes published in a book form (wink, wink), possible appearances on television, and just overall taking things to the next level!
For more information and recipes, and to order Chris' baked goods (which ship nationally), visit bettawithbutta.com, and follow Chris on Instagram @betta_with_butta.