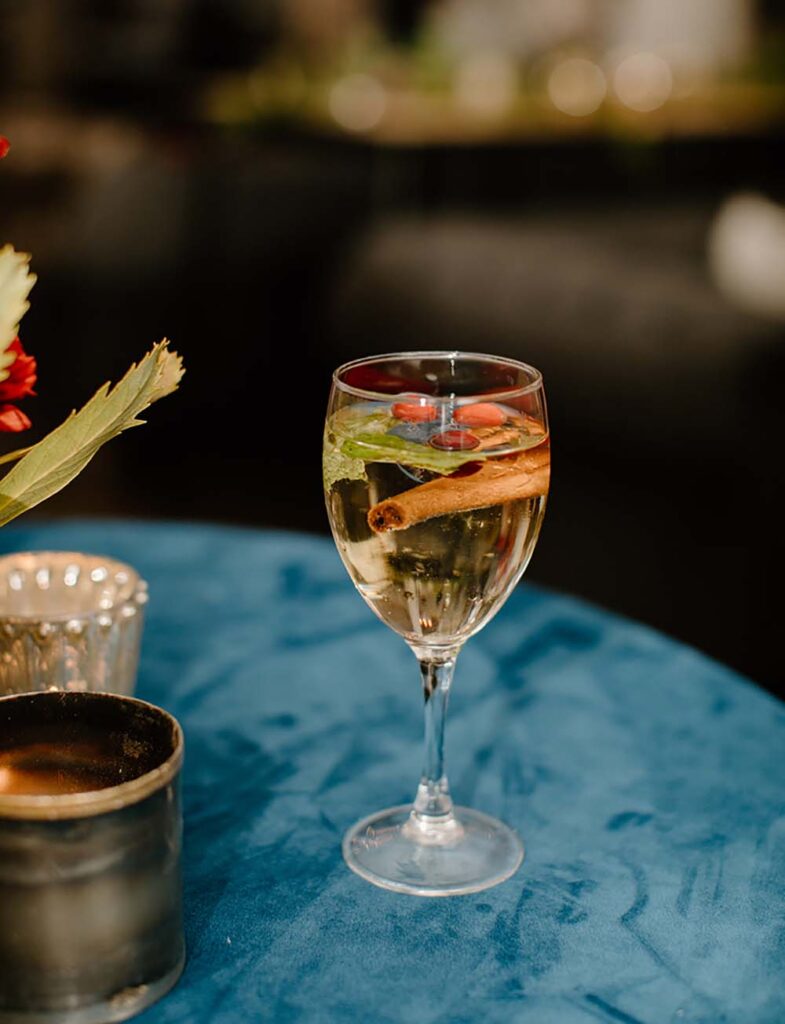 Add extra "cheers" to upcoming events with in-demand drinks and inviting bar selections
By Sara Perez Webber
Are you offering drinks that entice guests to come back for more? Are you enhancing events with festive bars that add to the atmosphere? If not, now's the time to raise the bar on your bar. For inspiration, we asked bar caterers and other experts what their clients are craving—and how they're making sure guests will enjoy toasting the holiday season.
Bar Trends
Margaritas are "by far" the most popular cocktails served up by BarBarbies, a luxury bartending and cocktail catering service in Palm Beach, Florida. "All different flavors and styles" of the tequila drink are in demand, says Barbara Bruna, owner and operator. BarBarbies will offer an apple cider margarita at holiday events, with another popular option expected to be its Creamy Pumpkin Spice White Russian.
"Craft beers are really popular, along with seasonal flavored beer," adds Bruna. Event guests loved BarBarbies' prosecco pops over the summer—a fruit-flavored popsicle in a chilled glass of prosecco.
Patrons of HD Liquid Catering in Addison, Texas—which provides professional bar catering services for weddings and other special events—are "going back to the staple beers instead of craft beers," says Heather Nichol, co-owner. "We also have requests for anything seltzer…bring on all the seltzers!"
Clients of D'Amico Catering are asking for "new experiences they can provide for their guests," says Christie Altendorf, director of marketing and senior event planner. The Minneapolis-based caterer is getting many requests for herbal liqueurs this year, with popular options ranging from a Negroni ice bar to an amaro flight featuring three to five varieties.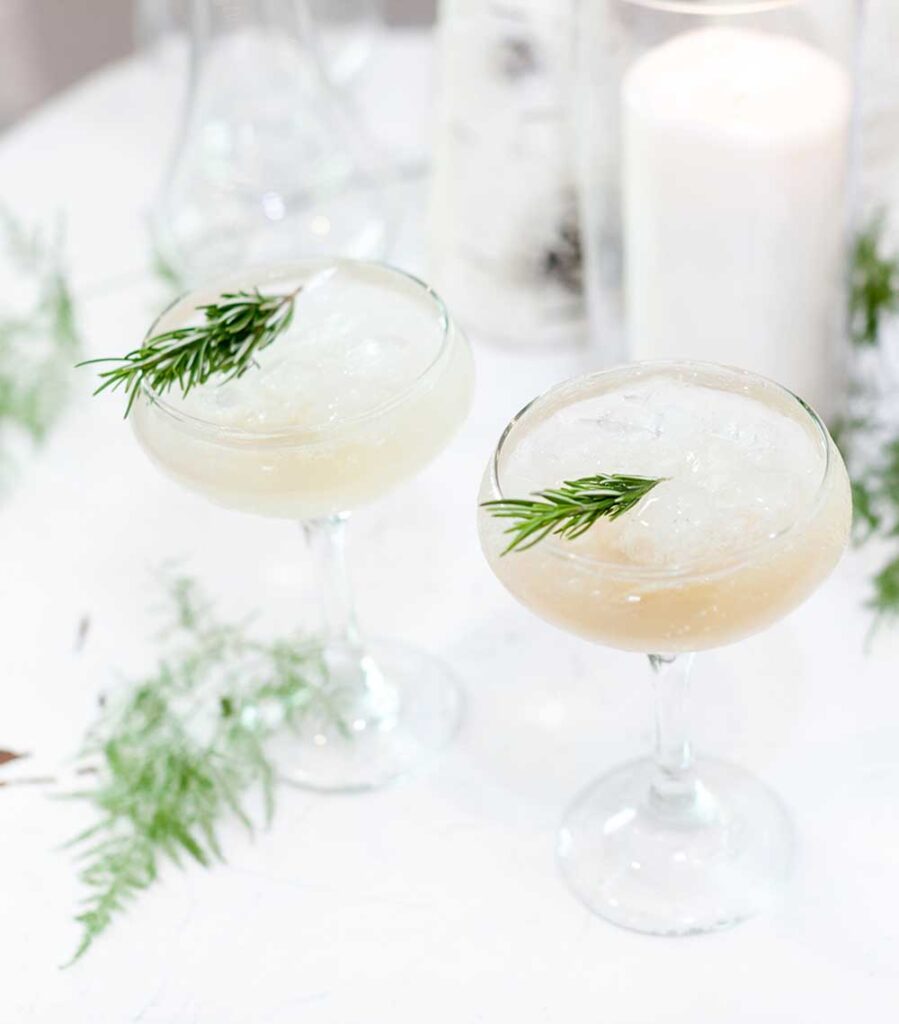 "Petite desserts paired to perfectly complement a small sip are also increasingly popular," adds Altendorf. "Think a tiny glass of Vin Santo with biscotti, ruby port with a dark chocolate truffle, or a sip of an old-fashioned paired with a honeycrisp apple muffin with goat cheese icing."
At Chic Chef 77 Bistro & Wine Bar in Tempe, Arizona—which offers a 200-bottle wine list and a rotating selection of by-the-glass pours—Chef Nik Fields, owner, notes that consumers are becoming more value-conscious in their selections. "Honestly, with the increase in prices across the wine industry, everyone is looking for a deal," says Chef Nik. "Luckily a lot of the larger famous wineries have started to release lower-priced second labels. Bonanza Cabernet is a great option, made by Caymus."
More Saying "Yes" to No Alcohol
Demand also continues to grow for low- and no-alcohol drinks. "Low-proof cocktails are having a moment right now," says D'Amico's Altendorf. "Our favorite low-proof cocktail this winter is a Lillet Winter Spritz, featuring Lillet Blanc, tonic, pomegranate seeds, cinnamon and fresh mint. It's a nice balance of fresh flavors and winter spices. Think of her as the Aperol Spritz's older, sophisticated cousin who can usually be found in the ski chalet by the fire."
More clients of HD Liquid Catering are asking for non-alcoholic versions of their signature and seasonal cocktails, says Nichol. The company will be serving such non-alcoholic options at holiday events as spiced apple cider, hot chocolate and coffee bars, and signature mocktails.
Toasting the Holidays
HD Liquid Catering's holiday cocktail lineup—which can also be made-to-order without alcohol—include such festive options as the Pomegranate Berry Margarita, Smoked Orange Old-Fashioned, Spiced Pear 75, Bourbon Apple Cider and Espresso Martini.
At Chic Chef 77, wines served during the holiday season will include "big juicy reds and some deeper, well-rounded whites," says Chef Nik. "I am really enjoying reds from the Lodi region of California. They have fantastic zinfandel, cabernet and red blends available at great price points. For whites, I like to pull out the traditional oaky chardonnay. The creamy vanilla layers go great with holiday dishes."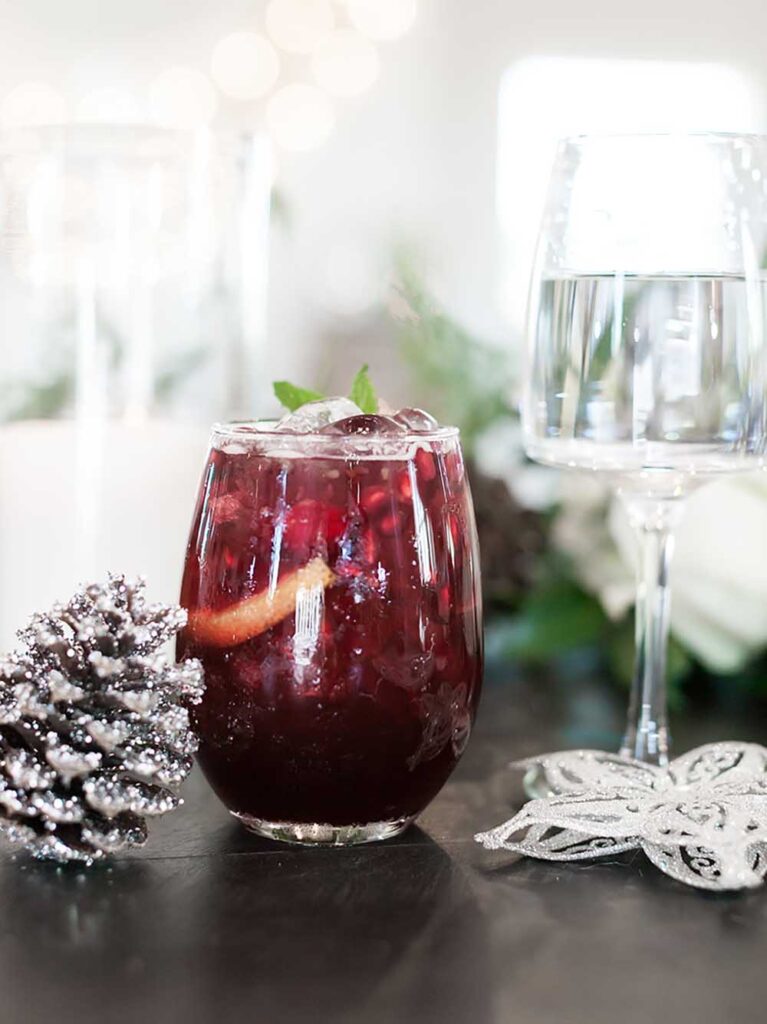 Setting Up a Festive Bar
To give your bar a festive holiday flair, "play on garnish!" advises HD Liquid Catering's Nichol. "We love incorporating winter garnish vibes on our cocktails, such as rosemary, dried citrus and pomegranate or cranberries. We also decorate our bars and stations with fresh greenery and fresh winter fruits."
Nichol also suggests engaging your guests with a self-serve station, which "is always a hit!"
At Chic Chef 77, Chef Nik creates an inviting atmosphere during the holiday season. "Having a pot of mulled wine expresses a warm and spicy feeling," she says. "Any drinks that include baking spices like nutmeg or cinnamon are a great choice also. A tray of fresh-baked cookies always goes well with holiday drinks, and the flavors can really complement holiday cocktails."
For More Information
BarBarbies
Chic Chef 77 Bistro & Wine Bar
D'Amico Catering
HD Liquid Catering