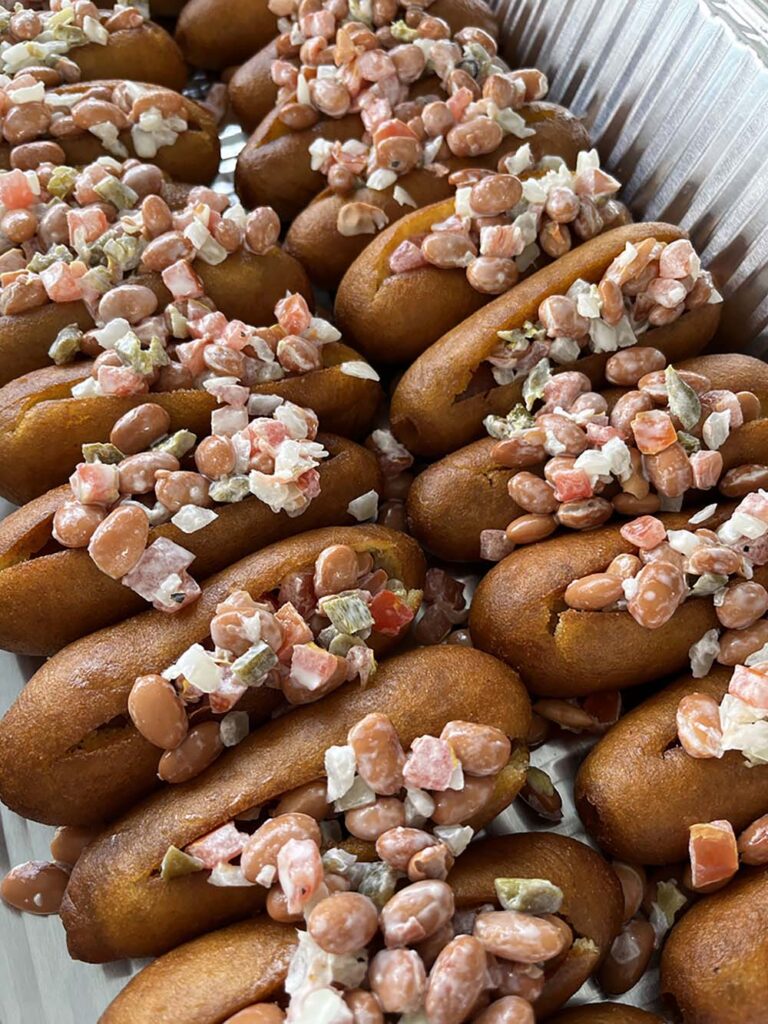 Nearly 12,000 guests enjoyed the Official NFL Tailgate Experience before the Super Bowl, served up by Constellation Culinary Group
CATERER: Constellation Culinary Group
constellationculinary.com
EVENT: Official NFL Tailgate Experience for Super Bowl LVII at State Farm Stadium in Glendale, Ariz., on Feb. 12, 2023
OVERVIEW: Constellation Culinary Group served 11,550 guests for the Super Bowl's pre-game tailgate event, which encompassed over three hours of open food and drink. Football fans dined on elevated versions of classic tailgate food served from 33 stations. More than 100 Constellation staff members flew to Arizona from across the U.S. to bring the experience to life.
LOGISTICS AND PLANNING: Six months of planning and two-and-a-half weeks of load-in and set-up equaled "one incredible event," said Nicole Hernandez, Constellation's national director of sales. To find local vendors, Constellation developed a list of potential partners via research gathered from social media, food-and-beverage publications and "best of" lists, then met up with prospects to sample their specialties.
To produce the food, Constellation built a tented kitchen on location. Advance deliveries of equipment and food were especially tricky, as the team needed to work around load-in restrictions and black-out timing, due to the ongoing production of the high-profile game. "In addition, we needed to recruit over 300 local hourly servers to work the event, which was no easy feat!" said Hernandez.
MENU HIGHLIGHTS: In addition to 7,500 chicken chimichangas, 900 pounds of rice, 150 liters of ice cream and 8,000 sliders, Constellation served up such local specialties as Cinnamon Sugar Fry Bread, with honey sourced from McClendon Farms; and menu items from Phoenix favorites Little Miss BBQ and Salvadoreño. The Sonoran Corn Dogs—served with beans, green chile aioli, bacon, tomato and onion—were "a huge hit," noted Elgin Woodman, Constellation Culinary Group's executive chef, as were the Prickly Pear Sorbet and pizza from vendor partner Pizzeria Bianco.
Have a good candidate for Event Spotlight?Send details to CFE's editor, Sara Webber ([email protected]).