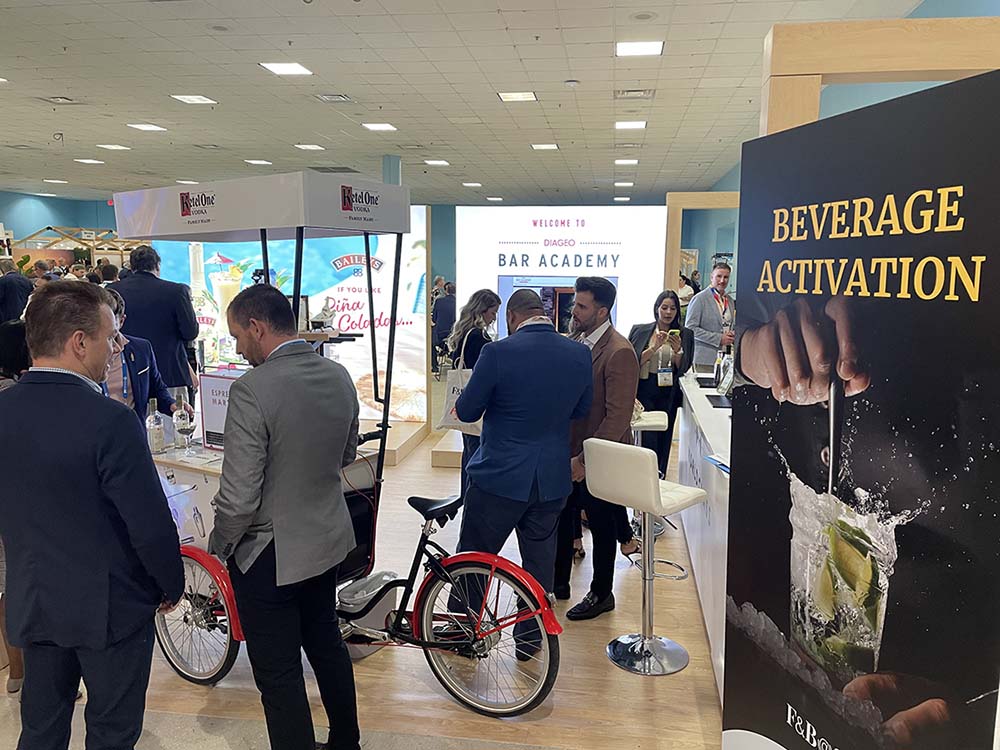 The new F&B@Sea trade show brought together cruise line executives and suppliers in a first-of-its-kind event
By Sara Perez Webber
Meat protein substitutes, sustainable seafood, and low and no-alcohol beverages—those were a few items cruise lines were interested in sourcing at the recent F&B@Sea trade show.
"This was the world's first event dedicated to cruise dining and drinking," says Rick Welch, president of RMW Global Consulting and Seatrade's food and beverage ambassador. "The feedback was off the charts."

F&B@Sea took place March 28-29 at Port Everglades in Fort Lauderdale, Florida, in conjunction with Seatrade Cruise Global, the world's largest cruise trade show and conference. Prior to this year, says Welch, food-and-beverage suppliers at Seatrade were mixed in with all the other vendors supplying products to the cruise lines, from shipbuilders to manufacturers of watertight doors.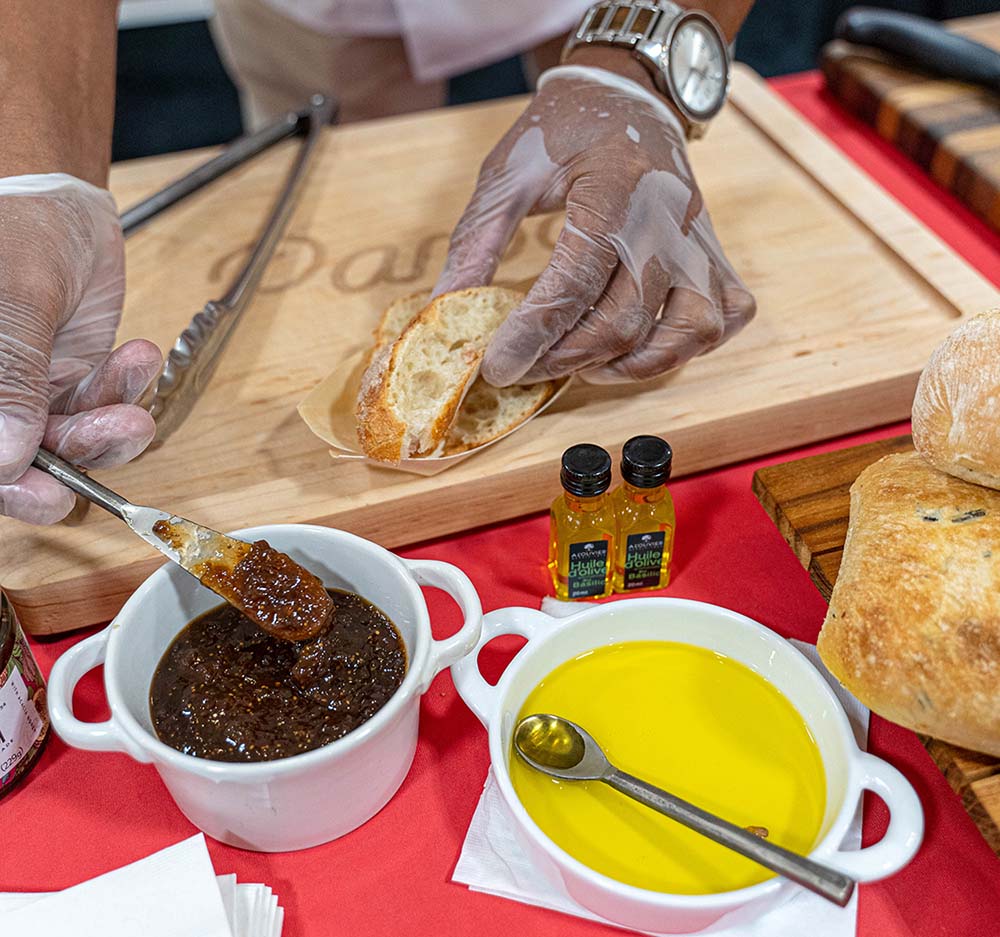 F&B@Sea was dedicated exclusively to the massive culinary operations onboard cruise ships; the six leading cruise lines account for over $2 billion in food and beverage annually. It took place in a separate area near the main Seatrade show, attracting 1,200-plus attendees—including 50-plus suppliers and representatives from the major cruise lines.

"The majority of attendees had some input or direct involvement with purchasing or speccing out menus" on cruise ships, says Welch. "It was for the right crowd."

It was also perfect timing for an industry that was hit hard by COVID. While cruise business has come roaring back—passenger bookings now exceed 2019 levels—cruise lines have faced challenges such as replacing suppliers who shuttered during the pandemic and navigating increasingly complex supply chains.

At F&B@Sea, attendees could sample food and drink from vendor stalls as well as pop-up bars and kitchens, such as the Bacardi Speakeasy Experience; hear from cruise line executives in moderated panel discussions; and set up appointments in advance of the show through the matchmaking networking tool. Supplier Sean Farry, president of Oil Chef—a product that doubles the life of cooking oil in deep fryers—praised the networking tool. "It allowed me to communicate directly with the decision-makers," he said.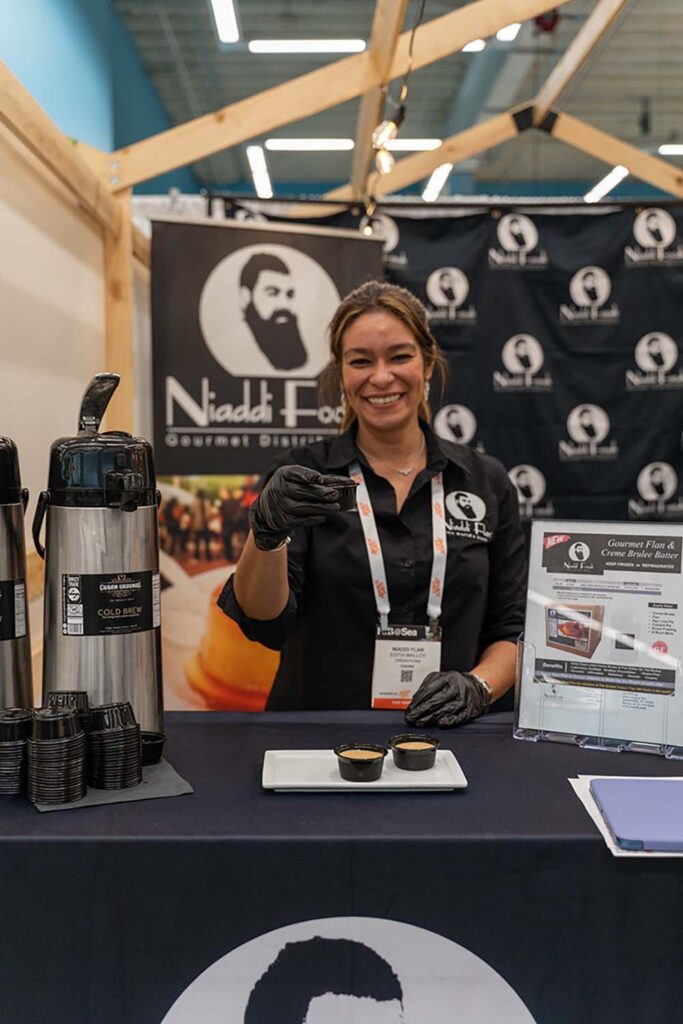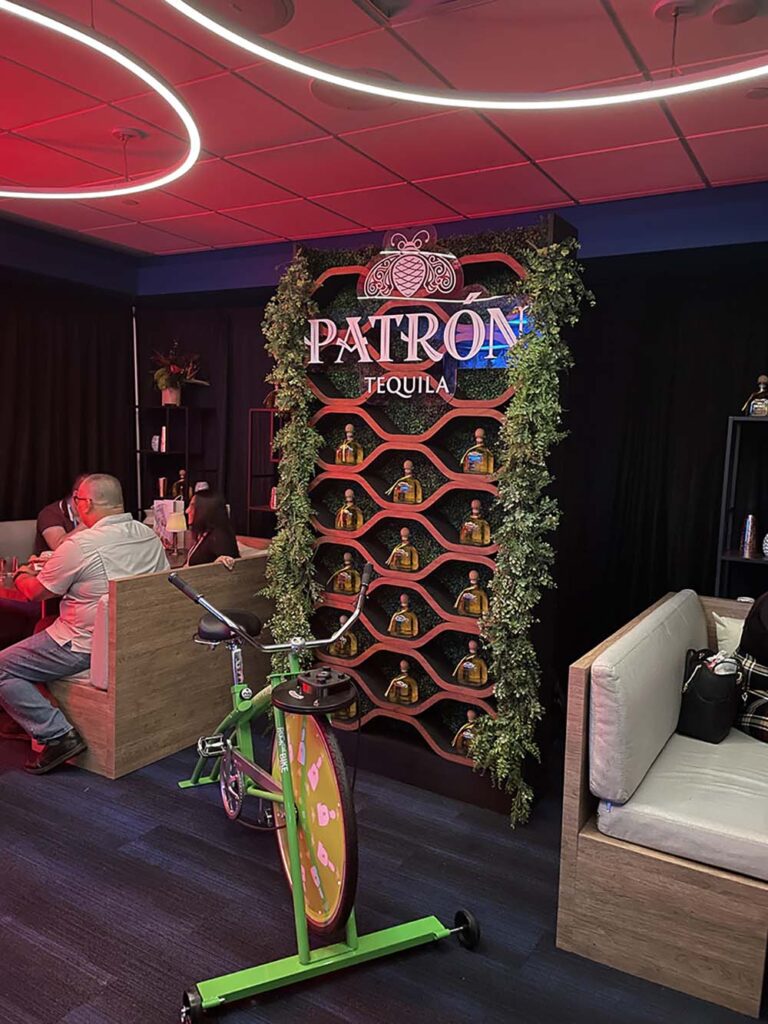 To kick off the event, attendees heard from cruise line executives in the State of the Cruise F&B Industry Keynote. The panelists agreed on the importance of culinary offerings to the passenger experience, despite a lingering misunderstanding among consumers about the quality of fare onboard. "We still need to do a better job of getting the word out," said Wes Cort, vice president, food and beverage operations for Norwegian Cruise Line Holdings Ltd. "The impression is there's an abundance of food [on cruise ships] but they're not sure about the quality. And we don't get credit for making nearly everything from scratch—you don't see that in hotels or in many restaurants."

The executives also discussed the challenges cruise lines faced because of the pandemic and its aftermath. "QR code menus saved our lives," said Jacques Van Staden, vice president, global food and beverage operations for MSC Cruises. "They enabled us, because of the sourcing challenges, to adapt and make substitutions to the menus." Supply chain issues are "leveling out, becoming more stable—not stable in pricing, but stable in supply," added Van Staden.

Going forward, cruise lines are focused on sustainability; Norwegian, for example, launched the first sustainable bar at sea onboard the Norwegian Prima. Its zero-waste cocktails include ingredients such as banana syrup, made onboard from banana peel leftovers.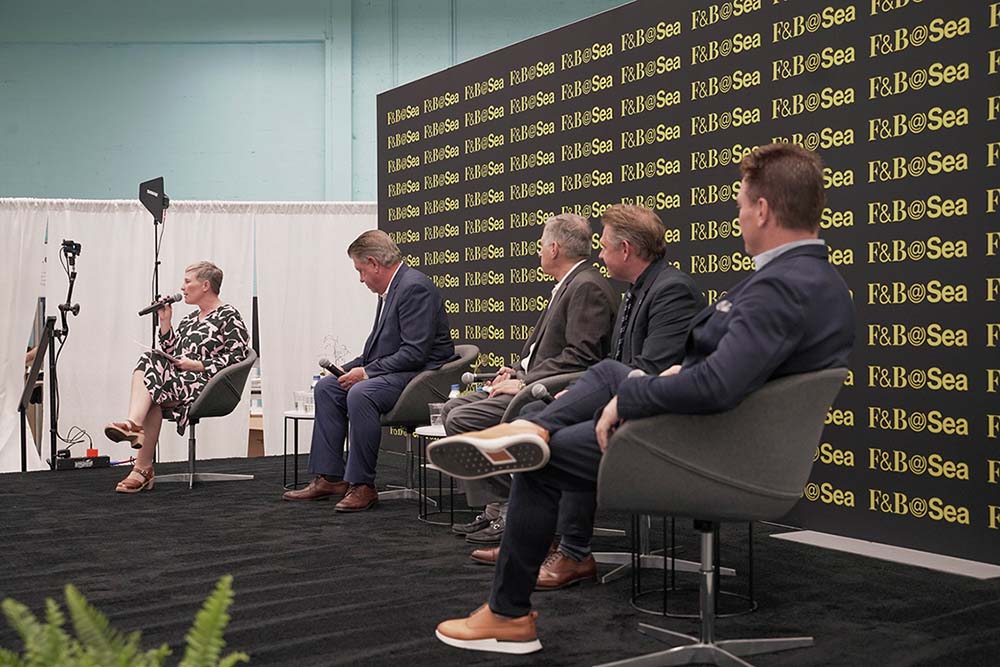 They're also focused on providing cuisine that reflects the cultures of the ports visited. In fact, in a Seatrade survey conducted in fall 2022 of 54 leading cruise food-and-beverage executives, "local dishes and more mindful culinary experiences" was named the top food trend in 2023/2024.

Rounding out the top three trends were sustainable seafood and meat substitutes. A much-visited booth at F&B@Sea, BeLeaf, was giving out samples of its vegan shrimp. Cruise lines are also moving toward cocktails "with low to no alcohol content that still dazzle the guest," says Welch.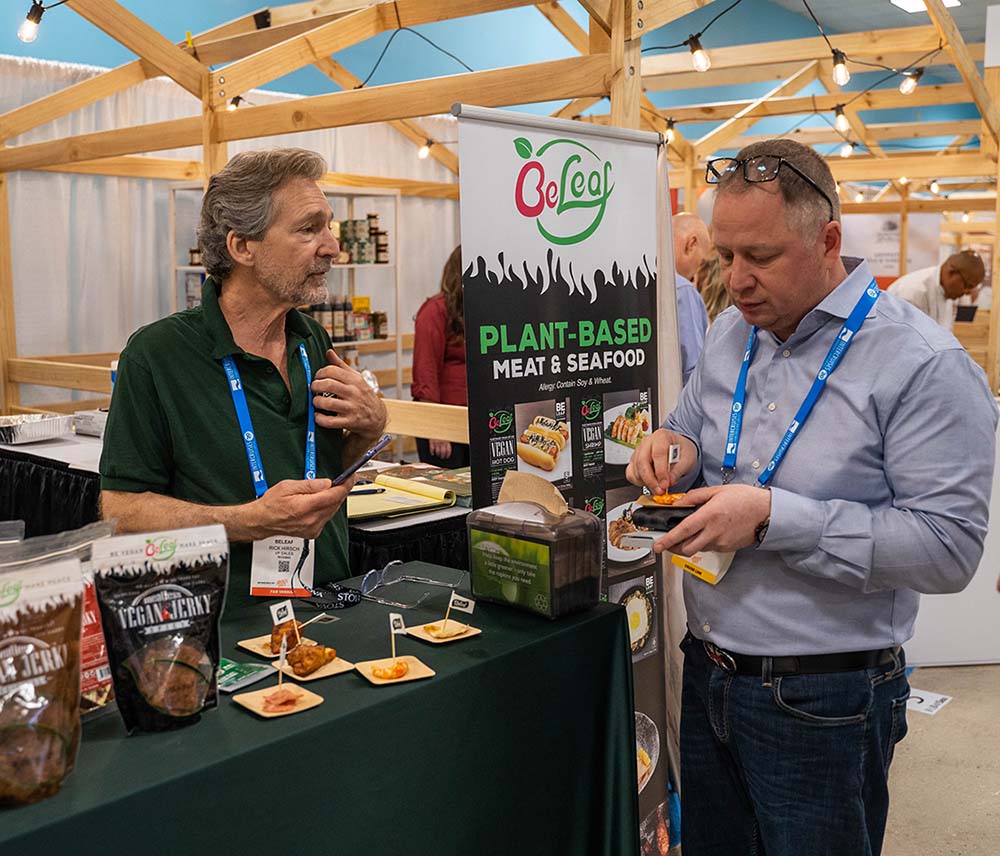 F&B@Sea will return in 2024, though the dates and venue haven't been announced—and Welch says it will be bigger than this year's inaugural show. "We were able to provide such a good marriage between suppliers and vendors to the cruise lines, and the right people in the cruise lines," he says. "Now the word is out, the phone is ringing off the hook."
For more information, visit seatradecruisefnb.com.