As the "new normal" presents new challenges, companies are employing technology to offer solutions
By Sara Perez Webber
Let's face it—the business plans you made for 2020 have long been abandoned. No one could have foreseen the COVID-19 crisis or its dramatic impact on the industry. So you may have felt that you didn't have the necessary tools to meet the challenges that arose seemingly overnight.
Luckily, we live in a technological era, when digital solutions seem to materialize almost as quickly as the problems did. Here we profile just a handful of examples—apps and software that can help you serve the public in the age of social distancing, keep customers and employees safe, and give back to a community in need.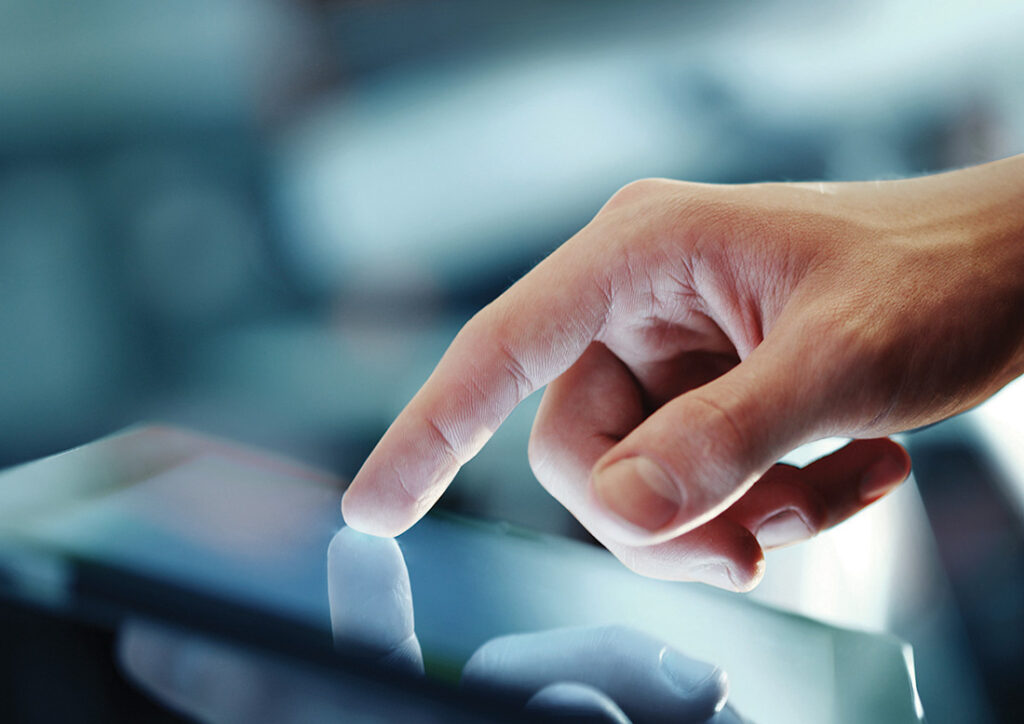 SOCIAL DISTANCING
As consumers continue to stay close to home and avoid large gatherings, increased food delivery and curbside pickup are here to stay, according to Simon-Kucher & Partners, a strategy and marketing consulting firm.
In the survey it conducted with Lucid, a research tech company, of dining habits post-lockdown, Simon-Kucher found that consumers plan to order 25 percent of meals via apps and online, compared to 21 percent prior to the COVID-19 outbreak. They intend to receive 14 percent of meals through delivery and 8 percent through curbside pickup.
Many caterers have already transitioned to offer this type of model, launching menus specifically for delivery and pickup. "A lot of caterers that we deal with have had to pivot their businesses over the last three months," says Sam Zietz, CEO of GRUBBRR (grubbrr.com), a payments technology company. "They're utilizing online ordering to make it seamless for the consumer to order and pay. Before they didn't have this technology; they didn't have a POS system, like you would in a restaurant."
GRUBBRR's online ordering platform enables a caterer's customers to easily order from the caterer directly, via a smartphone, tablet or computer—avoiding the high rates charged by third-party delivery services.
"On the restaurant side, we're seeing a huge push toward self-ordering technology," says Zietz. GRUBBRR offers such products as self-ordering kiosks and food lockers, enabling customers to pick up food from a restaurant without encountering a single employee. The guest orders via kiosk or online. When the order is ready, a restaurant worker places it into a food locker, with a back door that opens into the kitchen and a front door that opens into a guest area. Once the employee closes the locker door, the consumer is notified via kiosk or smartphone that the order is ready. The customer scans a QR code (on the kiosk printout or a smartphone) at the food locker; and the appropriate locker opens up with the customer's order inside. "We haven't seen food lockers as popular in catering yet, but they've been very popular in QSR [quick-service restaurants] and fast casual, stadiums and casinos," says Zietz.
Not only is technology enabling customers to keep a safe distance, it's even helping foodservice operators perform more functions without being onsite. For example, ChefLinc, recently launched by Alto-Shaam (alto-shaam.com), allows the oven management system to be controlled remotely. "No longer will operators need to manually program recipes into ovens, transfer recipes via USB, or be required to travel to and enter stores to update ovens," says Jeff McMahon, senior director of product management at Alto-Shaam. "ChefLinc's intuitive dashboard allows operators to seamlessly create, manage and distribute recipes to ovens across multiple locations through the cloud."
Among other features, pre-programmed recipes can be pushed to a single oven or designated group of ovens from a centralized recipe library. ChefLinc is now available to use with Alto-Shaam's Vector H Series Multi-Cook Ovens, with more products to follow.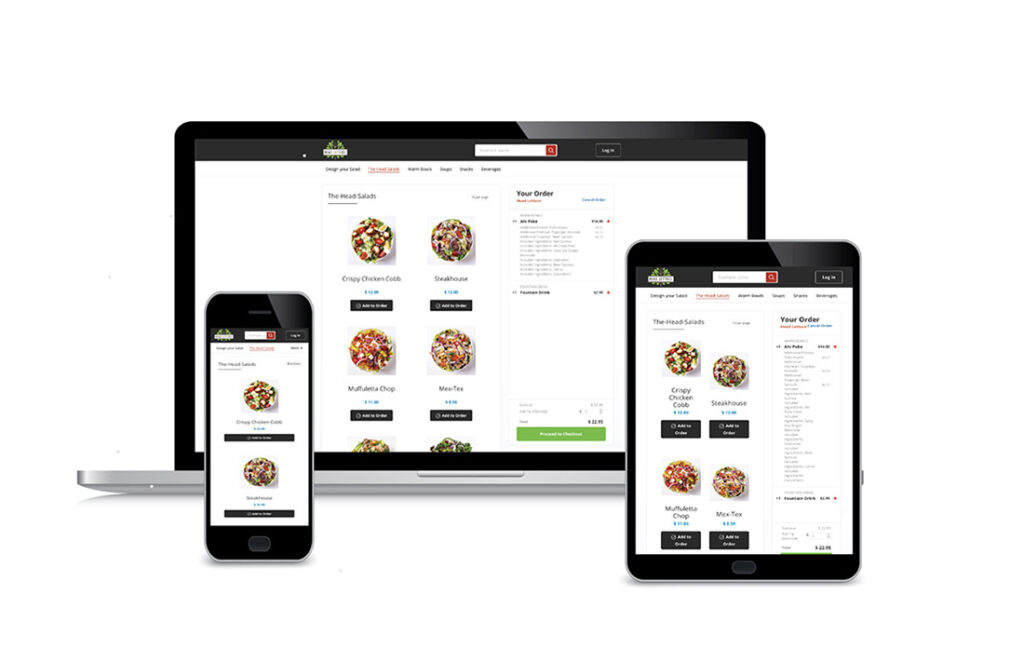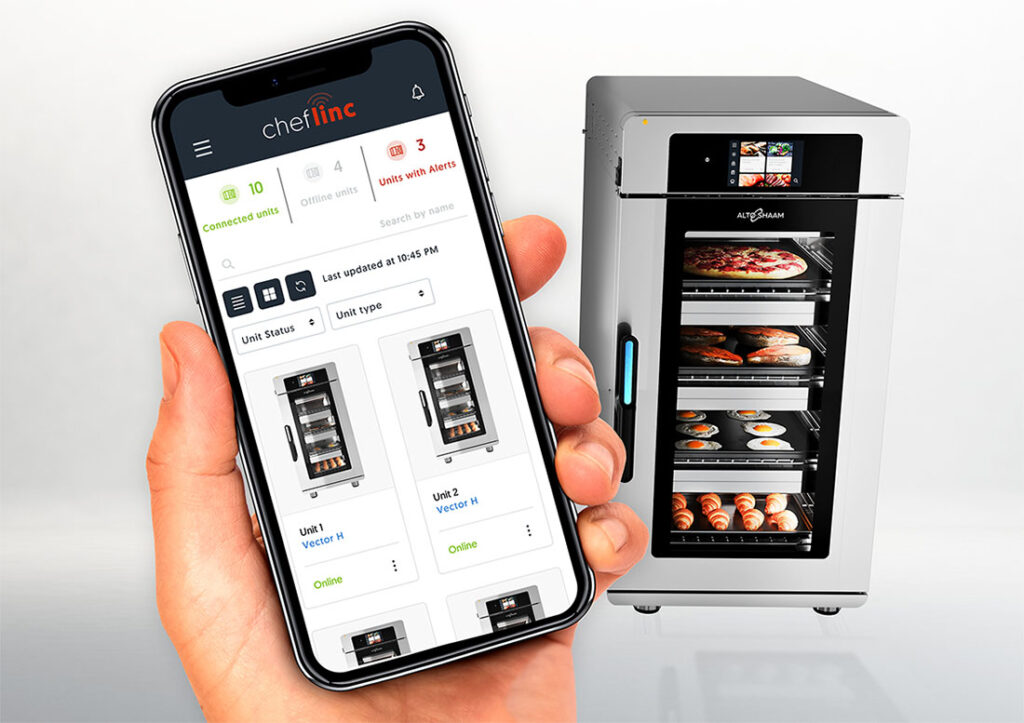 HEALTH AND SAFETY
Simon-Kucher & Partners' study, "The New Normal for Restaurants: Consumer behaviors after COVID-19 lockdown," also found that—not surprisingly—consumers are placing a higher emphasis on sanitation standards than they did previously. "What's important to keep in mind is that complying with CDC standards and implementing more rigorous sanitation procedures is not enough," says Philip Daus, partner and head of Simon-Kucher's North American restaurant practice. "It is all about perceived safety in the eye of the customer, so making sanitation standards transparent and talking about them to make customers feel safe becomes imperative."
According to Carolyn Parent, president and CEO of LiveSafe, not only do customers need to feel safe—"they want to know the restaurant is doing everything they can"—so do both operators and employees.
"People have huge anxiety and concerns about coming to work and being exposed [to coronavirus] and potentially bringing that home," she says.
To help allay the concerns of all parties, LiveSafe—a safety and security platform used by businesses and universities, with more than 4 million users—launched WorkSafe (livesafemobile.com/worksafe) in April. "It's for any company that wants to address the safety of their employees, related to the pandemic," says Parent.
WorkSafe allows businesses to collect and track health data for their employees in real time, while maintaining employee privacy. The mobile app sends a company's employees notifications before their work shift begins, asking them to respond to a series of questions about how they are feeling, both physically and mentally. Examples of questions asked include whether they have any symptoms, such as a fever, and whether they've been in contact with anyone who has tested positive for the coronavirus. The app then responds with either a green checkmark, giving the go-ahead to go to work, or a red "X," asking the employee to inform a manager and stay home.
In addition, the app allows two-way real-time communication with administrators. It gives users the ability to anonymously report anything that is making them uncomfortable, such as a coworker not wearing a mask or an empty hand sanitizer pump. "The anonymity is important, because you can't fix what you don't know, but people aren't going to come forward and self-identify sometimes," says Parent.
LiveSafe is offering a free version of WorkSafe for small businesses with one location. For each location added to the platform, there's a monthly charge. "The feedback we've gotten is employees like it," says Parent. "It makes them feel safe, they use it on mobile phones they already have, and it shows them the company cares. It's also easy to deploy; restaurants do not have a lot of capacity right now, yet their workforce needs to feel protected."
One company using WorkSafe is HUNGRY (tryhungry.com), which provides catering from more than 200 chefs working from ghost kitchens in seven U.S. cities. Before the COVID-19 pandemic, HUNGRY was utilized by hundreds of companies for office catering. Since so many are now working from home, HUNGRY now also caters home meals, and has branched into virtual events. With HUNGRY's Virtual Chef Xperience, for example, companies can plan a team-building event for its far-flung employees, who will together have a live, interactive cooking lesson with one of HUNGRY's top chefs. Currently, HUNGRY has also partnered with the City of New York to help deliver 1.5 million meals a month to low-income seniors.
Safety comes up a lot in sales conversations, says Jeff Grass, HUNGRY's chairman and CEO. "Customers understanding what we're doing to ensure safe operating is really important," says Grass. "WorkSafe helps us demonstrate that we're being proactive and careful, that we're doing all the things we possibly can to keep people safe."
Products like the Clean Hands System (cleanhands.us) help companies ensure that employees are frequently washing their hands. The system includes a motion-activated soap dispenser that emits an audible beep when crew members place their hands underneath. The crew member then says his or her name and passcode, and is immediately identified by the system via speech recognition. While handwashing, the team member's name appears on the LCD display. Each time the Clean Hands dispenser is used, it's logged into a database on the server, allowing for management to monitor and ensure compliance.
Chris LaRocca—founder and CEO of Crushed Red, a St. Louis-area fast casual chain—requires the Clean Hands System in all his restaurants and is a distributor for the product. Since the advent of COVID-19, employees in LaRocca's restaurants must wash their hands every half hour. "We have timers in the restaurants, and every 30 minutes they go off," he says. "Everyone finishes what they're working on, then they stop and wash their hands."
Placards in the restrooms note that the restaurants are Clean Hands-certified, rotating promo screens explain that employees are monitored for handwashing frequency, and Crushed Red promotes its "Certified Clean Hands Facility" status on its website. Operators using the system can also place stickers with the Clean Hands logo on the front door.
LaRocca saw the promotional efforts pay off during the lockdown, when customers could only order from Crushed Red via pickup and curbside takeout. Says LaRocca: "One guest came in to pick up an order, and he said, 'The only reason I'm here is because I notice what you guys do to go above and beyond with your sanitation. I'm here because it makes me feel safe.'"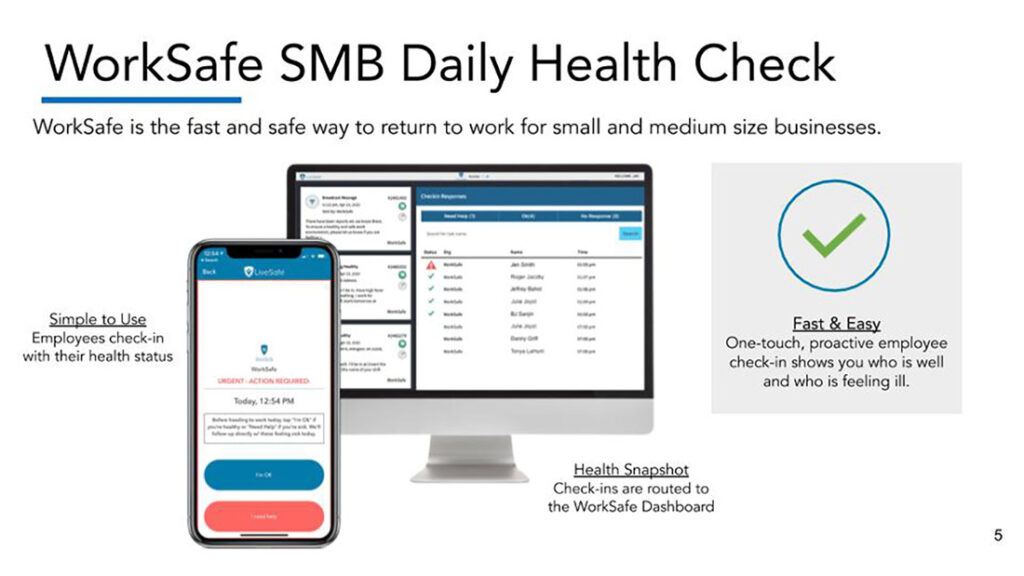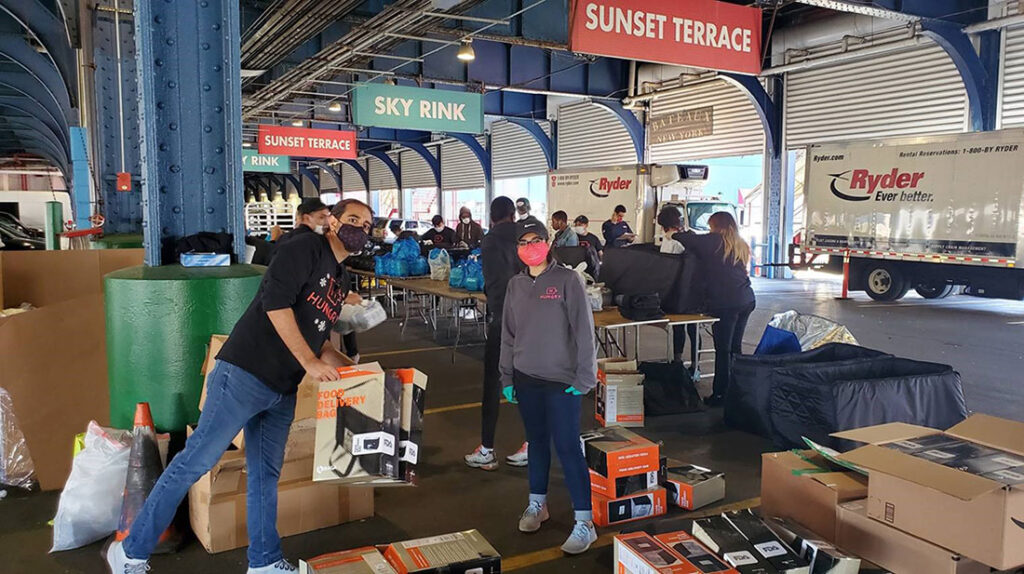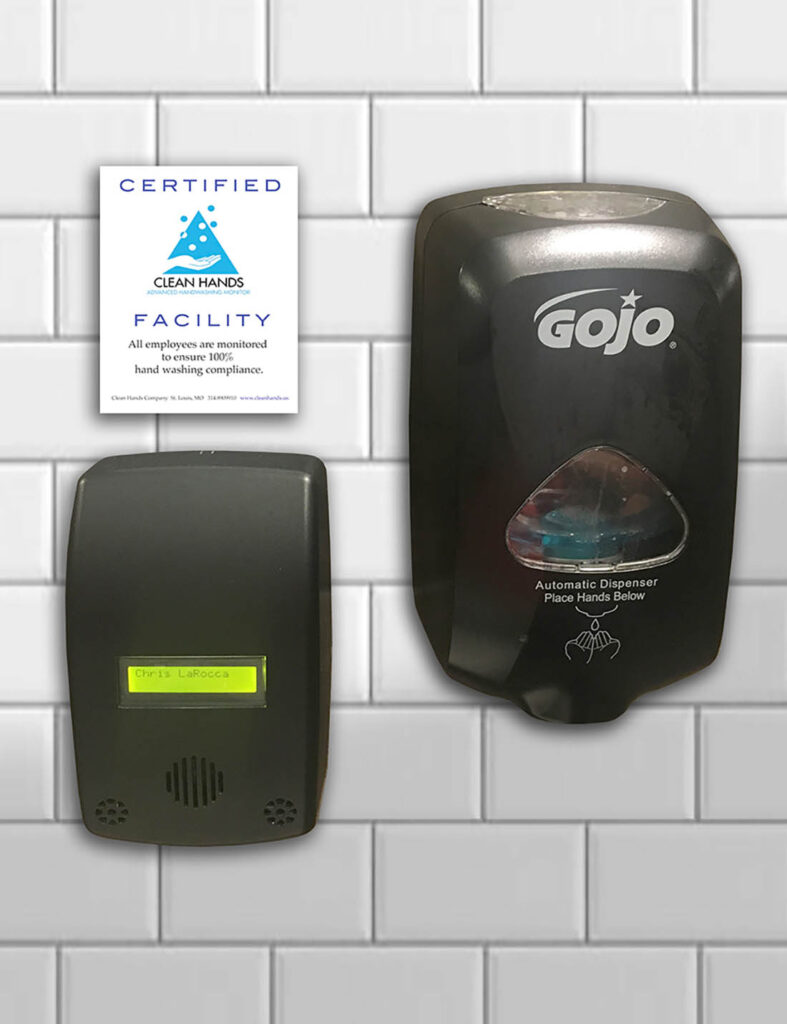 HELPING THE COMMUNITY
The global recession caused by the COVID-19 pandemic means it's harder for people across the country to meet their basic needs. Feeding America—the largest hunger relief organization in the U.S.—estimates that an additional 17.1 million people could be food insecure in 2020 as a result of this crisis, bringing the total to 54.3 million people. The majority of the network's food banks are seeing an increase in the number of people served, compared to this time last year, with an estimated four in 10 of those seeking help new to charitable food assistance.
Not only has the need dramatically increased, food sources have decreased, and some volunteers helping to serve the needy have had to curtail their efforts due to social distancing recommendations. "We were hit with a triple whammy," says Justin Block, managing director of digital platform technology at Feeding America.
As a result, Feeding America has expanded its MealConnect platform (mealconnect.org) to make it possible for catering companies and other food businesses throughout the country to donate their excess food to local nonprofits. Previously MealConnect was available in 20 U.S. markets; now all 200 food banks in the Feeding America system are connected to MealConnect. It's the only food rescue technology available nationwide.
Here's how it works: A catering company or other food business downloads the MealConnect app. When they have surplus food to donate, they post the details to MealConnect, confirm when it's available, and coordinate with the local Feeding America food bank—or one of its nonprofit partner agencies—for pick-up. The free app can be used from any smartphone, tablet or computer.
Not only did Feeding America make it easier for its food banks to use MealConnect—by making the platform "opt out" rather than "opt in"—it made it easier for donors, who can now post food to MealConnect without creating an account (unless they want to, to save time on future donations).
When a caterer donates extra food through MealConnect, "instead of having that wholesome, nutritious food go to waste, someone can come by and pick that food up when it's convenient for the food business, to be served later that day—often within hours—to someone who really needs a hot, nutritious meal," says Block. "It's a wonderful way for caterers and foodservice businesses to really participate in helping their communities at this time."