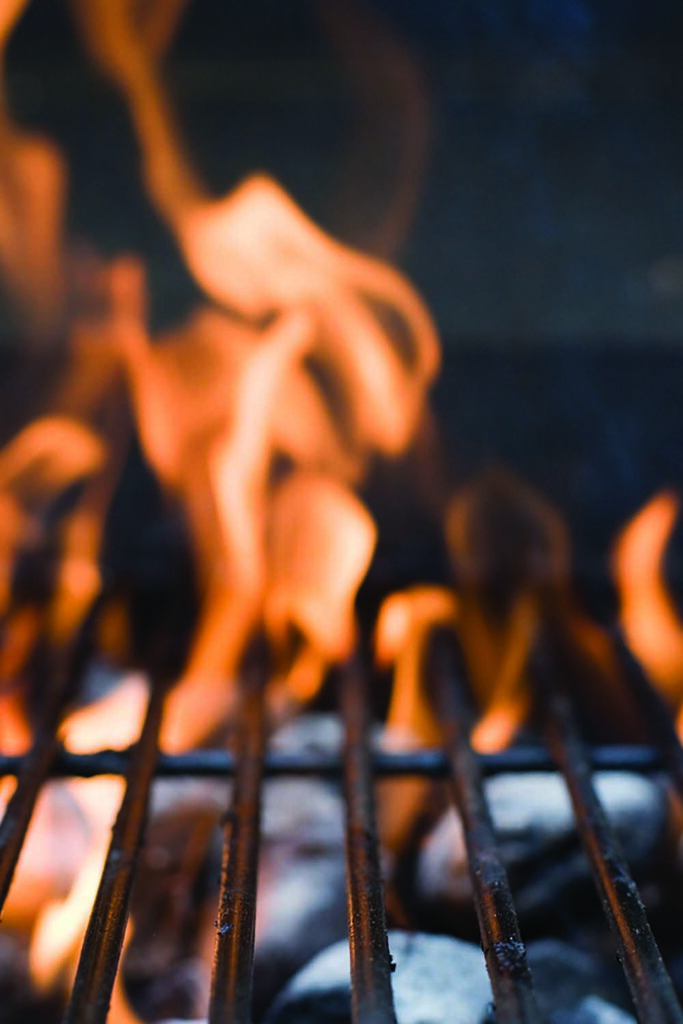 Americans still love their barbecue—even if how they order it may be changing
By Sara Perez Webber
There's no doubt about it—Americans love to grill. Nearly two-thirds of U.S. adults own a grill or smoker, according to a 2020 survey by the Hearth, Patio & Barbecue Association. And the lockdowns of last summer gave them plenty of time to practice their craft during backyard cookouts.
Not only were more people firing up their barbecues in the last year, they continued to order in their favorite barbecue specialties. As the caterers and restaurateurs interviewed here attest, demand for barbecue is strong—even if how it gets into the hands of their customers is changing.
Lockhart Smokehouse
Box Lunches and Call-In Takeout
• lockhartsmokehouse.com
Ten years ago, Lockhart Smokehouse opened its first location south of downtown Dallas in the Bishop Arts District, quickly garnering a devoted following for its meats smoked over Texas post oak. Now there are three Lockhart locations in the Dallas area, known for their signature menu items—slow-smoked brisket, Kreuz Market Sausage (a 100-plus-year-old family recipe) and rotating specials including beef ribs, smoked prime rib, lamb chops, jalapeño mac and cheese, and blue cheese cole slaw.
Jill Grobowsky Bergus, a former television producer who owns the company with husband Jeff, named it after her hometown of Lockhart—known as the Barbecue Capital of Texas. Her family helped establish that reputation, running the town's Kreuz Market.
Before the COVID-19 pandemic, "catering made up about 15% of our business," says Bergus. "It was about an equal mix between full-service and drop-off. Fortunately, the calendar is starting to fill up again."
As a result of business changes due to the pandemic, Lockhart started offering box lunches—"something we talked about before but never quite figured out," says Bergus. "We have been pleasantly surprised at how well they have been received. Also, we started offering call-in takeout."
The company has also shipped meats nationally through Goldbelly since mid-2018. "That was a great revenue source during COVID," says Bergus. "With people on lockdown that had traveled and dined with us before, it was a way to send a bit of Texas to them!"
Bergus believes some of barbecue's popularity can be attributed to its versatility. "When you think of everything that can be made from brisket!" she says.
And, of course, Texans have a particular love for barbecue. "We were lucky to be at the early point of the Texas barbecue renaissance," she says. "Just think, Texas barbecue places have sprung up in Paris and Sweden; I don't know that it will slow down. Everyone loves the sight and smells of Texas barbecue."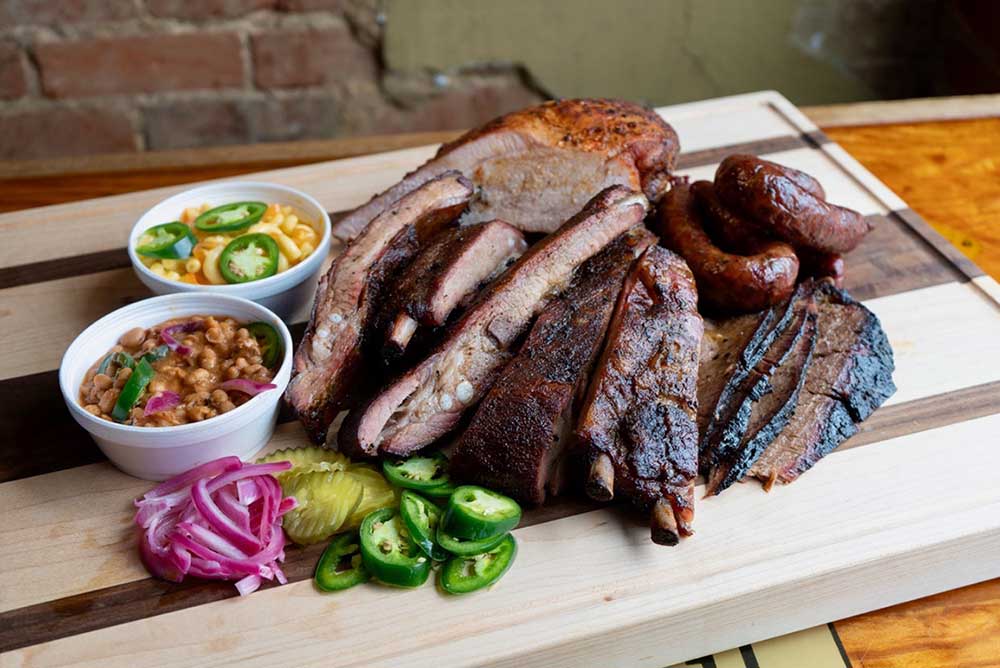 Cali BBQ
"Friendly" Ghost Kitchens and Online Orders
• calibbq.media
"There's clearly a growing appetite since the pandemic for information on how to smoke meats and grill at home—the same with people searching for barbecue to order online and eat at home," says Shawn Walchef, founder and owner of Cali Comfort BBQ in San Diego.
Walchef has experienced the latter trend first-hand. When indoor dining closed at his full-service restaurant and sports bar in 2020, sales plummeted 50% overnight. Working with Restaurant Accounting Services Inc. (RASI), Walchef quickly instituted several changes, including adding on-site ordering kiosks and pivoting to a takeout-and-delivery-only model.
The strategy worked. On Mother's Day 2020 alone, the restaurant logged $20,000 in sales in four hours compared to $16,000 in 14 hours the year before. Cali Comfort BBQ also realized a 15% reduction in labor expenses and 5% reduction in food costs, and achieved higher profits than ever.
As a result, Walchef decided to "turn Cali BBQ from a full-service restaurant and sports bar into a digital-first restaurant, and that is what we will be going forward." More than half of the existing restaurant is being transformed into a master smokehouse and media center (Walchef also hosts a blog and video series about business and marketing in the digital world).
The smokehouse commissary will serve "friendly" ghost kitchens, as Walchef calls them, the first of which has opened near downtown San Diego—with more to come. "All friendly ghost kitchen locations will be strategically selected in sites across San Diego County to best serve zip codes that are most searching for barbecue online," says Walchef.
The ghost kitchens will serve some variation of Cali BBQ's menu (based on local preferences) as well as a new concept, Cali Wings.
While previously in-person dining accounted for 70 percent of Cali BBQ's business, with takeout and catering making up the rest, now "one-third of our current sales are delivery, one-third is online for pickup, and the other third is people ordering takeout at the restaurant," says Walchef.
One of the most popular orders is the Tailgater BBQ Feast, made for a crowd, including all the company's slow-smoked meat specialties—brisket, tri-tip, pork ribs, rib tips, pulled pork and chicken—as well as such popular sides as wedding beans, mac and cheese, potato salad and jalapeño cornbread.
"We also sell our signature Cali BBQ Fishbowl Cocktails to Go," says Walchef. "They are adult drink kits that include a fun craft cocktail, fishbowl container, garnish and rubber ducky to float on top. Think of them like Adult Happy Meals."
Walchef eventually has his sights set on expanding outside San Diego. "The plan is to find a way to give everyone in the San Diego area (and beyond) an easy way to order Cali BBQ quickly and digitally," he says. "Cali BBQ serves 'Slow Food—Fast.' We don't want to discriminate on how people get our barbecue; we just want them to be able to order our slow-smoked barbecue whenever they want."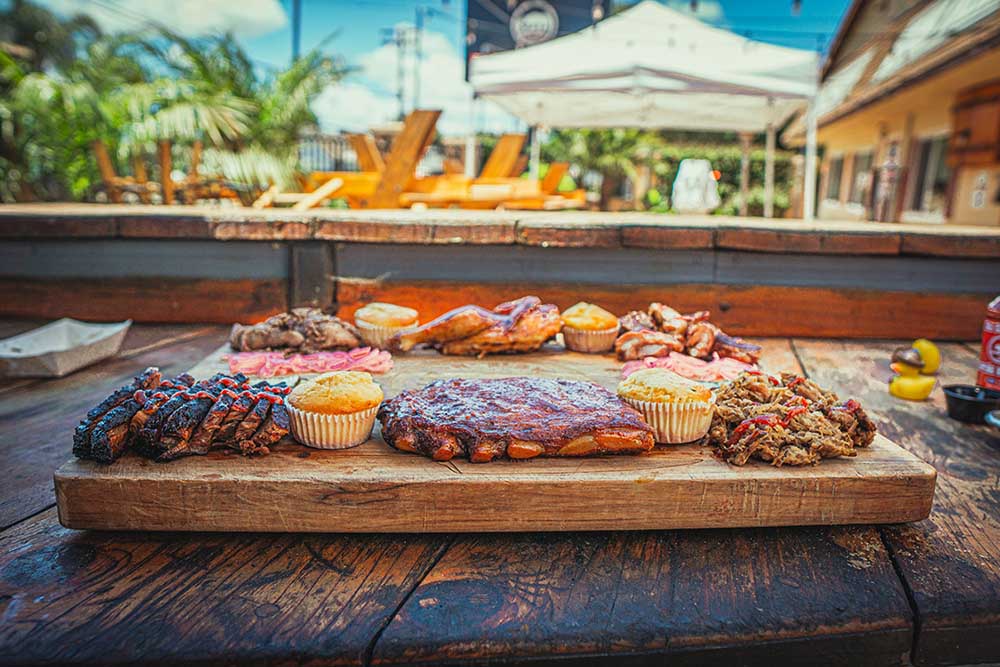 Smoque BBQ
Pop-Up Location and Curbside Pickup
• smoquebbq.com
When Barry Sorkin opened Smoque BBQ in 2006, "at the time Chicago didn't have a lot of American regional barbecue," he says.
Sorkin and his partners took barbecue styles they liked from around the country and put their own spin on it. Smoque's brisket, for instance, "is very much influenced by Texas brisket," says Sorkin—even though it almost didn't make it onto the menu, since Sorkin and his team didn't think there was much of a market for it.
Within days of opening, however, brisket became "what our reputation was built on," he says. A customer favorite, Smoque's brisket won rave reviews, including being touted by Steven Raichlen in The New York Times in 2019. Smoque also became known for its sides, such as barbecue beans, mac and cheese, and fresh-cut fries.
By 2020 Smoque had expanded to include a food hall location, and catering comprised 25% of its business. That changed, however, with the pandemic and resulting shutdowns. The food hall location closed, and catering orders dried up.
To compensate, "we shifted a lot of that catering business to the restaurant, and set ourselves up for curbside pickup," says Sorkin. Transitioning to 100 percent takeout business, Smoque added online ordering, tripled the number of staff taking phone orders and reconfigured its line to facilitate packaging. "It worked out very well," says Sorkin. "For 2020, we were down 6 percent over 2019." In fact, sales through the restaurant are higher than ever.
Smoque also opened a pop-up location in a storefront in Elmhurst, Ill. Wednesdays through Fridays, Smoque will take phone orders for the location, deliver the food to the storefront and serve it from 4 pm to 8 pm. "We do everything in our main restaurant," says Sorkin. "Barbecue travels well."
Sorkin says customers are starting to place smaller drop-off catering orders again. "It does feel like it's picking up, and people are thinking about getting back to some version of normal," he says. "We've booked weddings for summer and beyond. People are feeling optimistic."
While Sorkin considers when and if to fully reopen Smoque's small dining room, he recognizes the staying power of barbecue. "Our specialty happens to be something that travels well that people are accustomed to ordering as takeout," he says. "Barbecue is like the quintessential good-time food; it's so closely associated with family get-togethers, parties and picnics. It's always going to be a staple in the American culinary spectrum."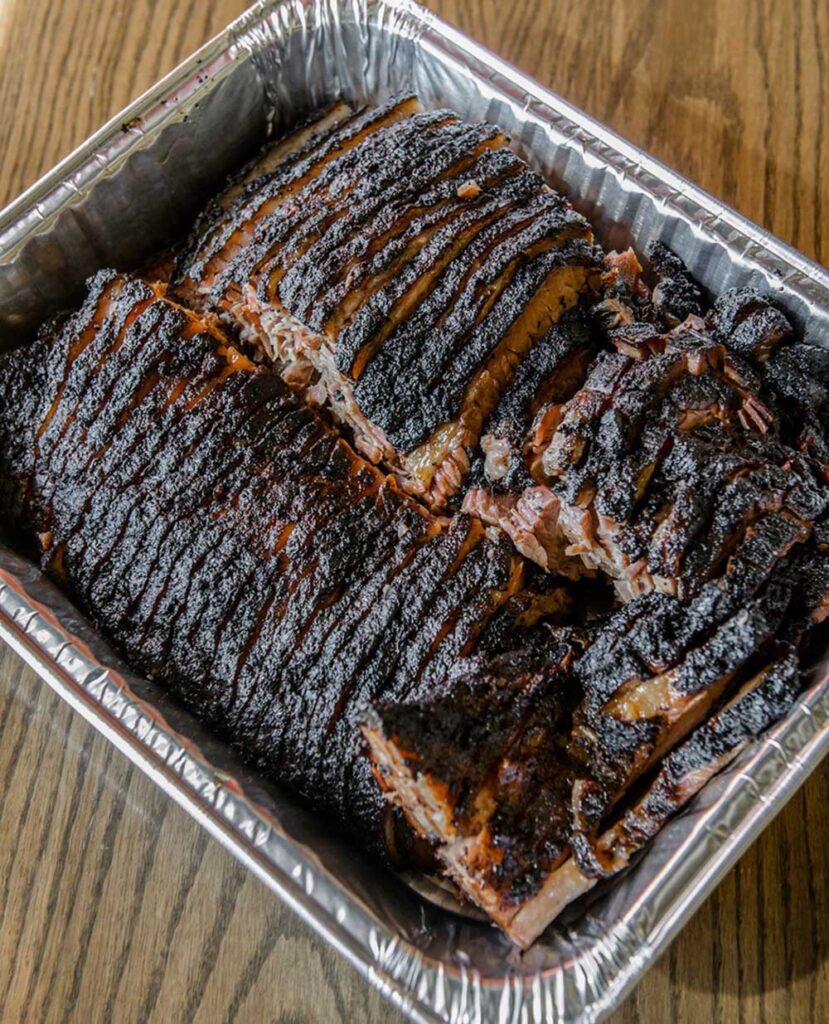 Munchies Live BBQ
Outdoor Feast and Entertainment
• facebook.com/MunchiesLiveBBQ
For four years starting in 2012, Alfred Mann operated Munchies Live BBQ from outside a gas station in Gotha, Fla., cooking on a tabletop grill. The roadside eatery earned a cult following, with aficionados calling Mann and trying to order Munchies long after he closed the spot in 2016.
Mann owns a catering company in Central Florida—Elite Catering, Events & Venture. He previously held chef positions at Walt Disney World and Emeril's Orlando, and served as a private chef for professional athletes including Penny Hardaway. During the slowdown caused by COVID-19, "instead of panicking, we were planning," says Mann. He dreamed of bringing back Munchies Live BBQ and creating "a place where I can provide people the opportunity to enjoy time with their friends and family in a natural, outdoor immersive environment."
On Jan. 21, he did just that. Mann opened Munchies Live BBQ, "The Food You Crave," on a 16-acre lakeside retreat in Gotha. There he serves North Carolina- and Memphis-style barbecue, cooked outdoors on grills and smokers. "We do not use gas on our grills ever," says Mann. He and his team have a daily ritual of building a fire from the ground up with kindling and wood—usually citrus and oak—and then transferring the hot coals to grills and smokers.
The most popular menu items include chopped chicken and pork, jerk chicken, ribs, sides such as BBQ beans and collard greens, and Munchies' vinegar-based sauces.
Munchies is open Wednesdays through Saturdays from 10 am until 5 pm—or until the food sells out. Customers are encouraged to call ahead and pre-order (catering is also available). Then they can drive-through for takeout; eat at Munchies on picnic tables overlooking the lake; or enjoy the "Live BBQ Experience," for parties from two to 100.
As part of the Experience, guests can order the Classic BBQ Spread, featuring Munchies' signature meats; or The Lion's Share—a customized feast with options including whole suckling pig, wild boar, whole lamb, ribeye, prime rib, alligator, whole salmon, whitefish and more. Both include sides—with options ranging from apple coleslaw to yellow rice and black beans—and beverages such as Munchies' signature ginger, peach, raspberry and mint teas, and lemonade.
The Experience also includes time to spend enjoying laidback rural Florida—from fishing, golf-putting, canoeing, giant Jenga and cornhole to a hammock garden, butterfly garden and bird sanctuary—cooled by lakefront breezes and shade trees. Mann's goal is for Munchies to be a Central Florida attraction and says he's already getting calls from people in other parts of the country who want to visit when they travel to the Orlando area.
"To me, barbecue is something that is done outdoors," says Mann. "We ring a cowbell when it's mealtime. It takes you back to a simpler time when people enjoyed friends, family and food, and sat and ate together."