What we do
The Catering Crate is an affordable, disposable carrier for drop-off caterings
About us
The Catering Crate is an affordable, disposable carrier for drop-off caterings. It is constructed of heavy-gauge cardboard with insulating pads so food stays piping hot or chilly cold for hours! Drop-off caterings can be delivered early without your carefully prepared food becoming cold. Full and half pan sizes available.
Business Address
4402 Auburn Way N
Auburn, WA
98002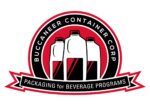 What we do
We Provide Beverage Containers To Foodservice Operators.
About us
Triple Your Beverage Sales At High Margins. We Provide Beverage Containers To Foodservice Operators. Our Jugs Can Be Filled Right In Your Restaurant With Any Non-Carbonated Beverage. We Combo Pack The Right Amount Of Jugs, Lids, All Packed In 1 Case. Contact Us Today And Let's Work Out The Details.
Business Address
2210 DeFoor Hills Rd.
Atlanta, GA
30318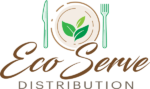 About us

EcoServe Distribution is company focused on eco-friendly options for chefs and establishments to present their menu using sustainable products.We offer a varied product line that include: Bamboo, Wood, Pine-wood, Cardboard, Sugar Cane Pulp and Corn materials that are durable and 100% compostable.

Business Address
6990 Peachtree Industrial Blvd.
Suite F
Peachtree Corners, GA
30071