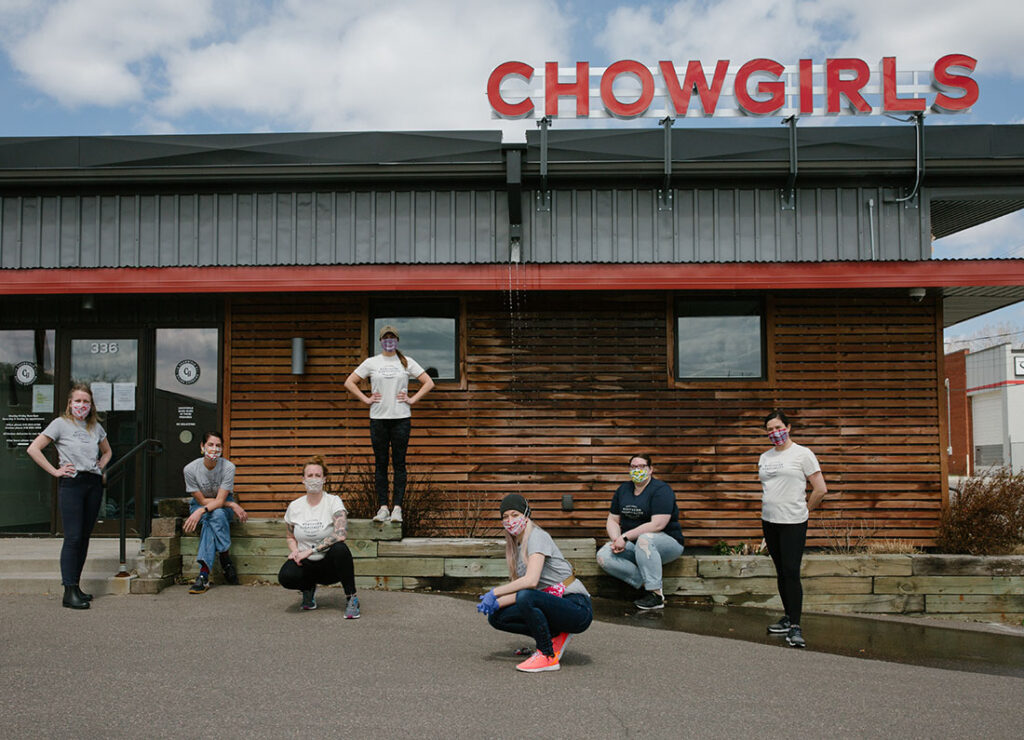 As a founding partner of Minnesota Central Kitchen, Chowgirls Killer Catering in Minneapolis is turning donated food into meals for the hungry
By Sara Perez Webber
On March 12, Chowgirls Killer Catering in Minneapolis had been planning to celebrate its 16th anniversary with a party for more than 400 guests. Instead—as the COVID-19 crisis sent shockwaves through the country—the company canceled the celebration and soon began turning its entire operation over to feeding the hungry.
Amidst a deluge of event cancellations in early to mid March, the Chowgirls management team decided to contact Second Harvest Heartland, a Feeding America food bank. "We reached out and said, 'We need to talk about what we can do together, because this is huge, this is different, and we can activate right now,'" says Maari Cedar James, president of Chowgirls.
The catering company had already been working with Second Harvest Heartland through MealConnect, Feeding America's program that connects businesses' surplus food with food pantries and other meal services for those in need (to learn more about MealConnect, read the article in Catering Magazine's March/April issue). Chowgirls was one of the initial pilot partners working with MealConnect in Minneapolis, and has donated tens of thousands of pounds of prepared food through MealConnect since 2018.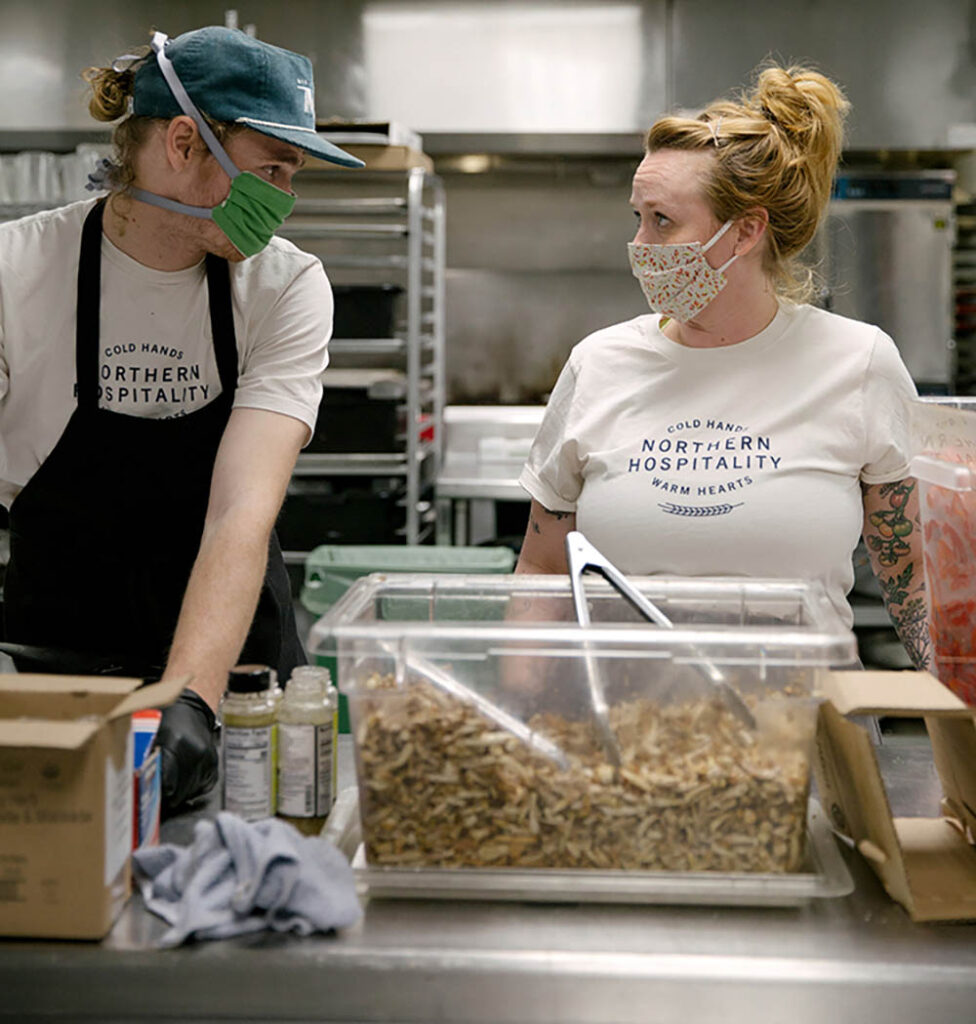 "MealConnect has been an unbelievable resource for us here at Chowgirls," says Liz Mullen, Chowgirls' executive chef. "We are always looking for ways to be more mindful of how we treat our food and all of our resources. MealConnect has tied it all together, making it possible to save the surpluses of the beautiful food we create—but more importantly to help provide the food needed in our community."
Chowgirls and Second Harvest Heartland teamed up with Loaves & Fishes—a Minneapolis nonprofit serving free meals to the needy—to create Minnesota Central Kitchen (MCK). "It was created on March 15, and we were producing food by the 18th," says James. Inspired by Chef José Andrés' World Central Kitchen, Minnesota Central Kitchen brings together caterers, restaurants and hunger-fighting organizations to address food insecurity and job losses brought on by the coronavirus.
"We knew there was a pipeline for donated food, and we knew the need was growing exponentially every single day," says James of the urgency to start the project. "We had to lay people off right away on the 16th of March. We understood that those lower wage workers who maybe don't have healthcare or work full-time, those were the first affected."
At first all meals for MCK were prepared in the Chowgirls kitchen, which is devoted completely to the project. Now additional production kitchens have joined the effort, part of a growing coalition of restaurants, foodservice providers and supporters. MCK aims to prepare more than 10,000 packaged meals per day, which are distributed daily at 30-plus Loaves & Fishes dining sites. To prepare the meals, MCK has utilized (as of late April) more than 487,800 pounds of food from more than 160 donors. Nearly 180,000 meals had been produced by MCK as of late April.
Chowgirls has been able to bring back staff for the operation, and has hired other laid-off culinary professionals to work in the kitchen. All workers—who go through a strict screening process to ensure they're healthy and not coming into contact with sick or vulnerable people—are paid $15 per hour through MCK.
Both James and Mullen are inspired by how the industry has come together to respond to this crisis. "I would never have guessed that encouraging others in our hospitality community to sign up for MealConnect would become one of the lifelines of our new work at Minnesota Central Kitchen," says Mullen.
"We've seen really incredible support for this initiative in Minnesota," adds James. "It's our hope that we can continue doing this work even after things continue to shift to whatever the new normal looks like, and that we can continue to help."